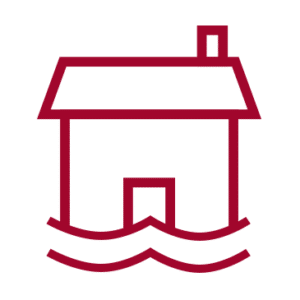 Even with the best intentions, the worst of circumstances can cause you to fall behind on your mortgage. Anything from the accumulation of medical bills to the loss of a loved one. It may force you to choose between which financial obligations are the most important to meet. Sometimes, it is a tough call. Most often, however, caring for your own health or that of your family's simply takes precedence. Still, these kinds of choices frequently have unintended and far-reaching consequences. Especially if the bank comes calling to repossess your home. As hopeless as that can feel, resources are available to help you avoid foreclosure. One option is to short sell your home. And, finding short sale help for California homeowners, like you, is not hard to do. It is also not the only option you have.
How to Get Short Sale Help in California
To short sell, your home is to sell it for less than what is owed on your mortgage. It is an option that can be particularly helpful. If you owe more than the house is currently worth and find you are unable to keep up with the payments. As such, short selling your house is a process that can free you from a possible foreclosure as well as from a great deal of embarrassment and worry. The prospect of being homeless or having even worse credit if the bank takes your home back. Of course, the bank has to agree to the sale and approve the price.
But, they often do since the sale means they will recoup at least part of the money owed to them without the expense of foreclosing. And, when you don't have the necessary funds to continue paying the mortgage, selling your home at any price can be a little better than potentially losing it all.
But, the foreclosure process in California and how it affects your ability to short sell your home can be hard to navigate. It can seem downright impossible when your mind is focused on getting to the doctor on time or putting food on the table. That is why there are experts to help you explore your options when you are behind on your payments. Here is where you can find them:
Government Programs
California is home to several government programs that have been established for the sole purpose of assisting financially distressed homeowners who are faced with losing their houses. The California Housing Finance Agency (CalHFA) and Keep Your Home California are two examples. Both will first work with you and your lender, where possible, to see about reducing your payments to make them more affordable. But, they will also review other options with you, including selling your home, and help with finding and transitioning into a new one—even if you are foreclosed on. The U.S. Department of Housing and Urban Development (HUD), a federal program, can do the same, as well as refer you to a housing counselor who services your area. So, you do not have to worry about making uninformed, or unaided, choices at any step of the way.
Unfortunately, neither CalHFA nor Keep Your Home California are able to assist every homeowner in need and both are currently maxed out for offering pre-foreclosure and foreclosure-related support. So, at least for the foreseeable future, getting short sale help from these organizations may prove impossible. If time is not of the essence for your situation. You could occasionally check back for when one or both are accepting applications again. If time is running out, however, you may not want to waste it by repeatedly going online just to get rejected. HUD may still be of service, as long as you qualify. But, the advice a counselor gives on how or whether you should short sell your home could come too late since HUD is likely burdened by the backlog other programs have created. Though, you may still want to try to reach them—or, try another option.
Real Estate Agencies
If you have a real estate agent you trust and like, or know someone who can provide a reputable referral. They may be able to help you short sell your property as well as explore other possible options. These days, you can even find someone who has made working with short sales, negotiating with banks, and navigating foreclosure timelines their specialty. Many brokerage firms even offer short sale certification programs to their agents to help expand their knowledge on what can otherwise be a long and frustrating process. After all, there is a lot of paperwork involved and, usually, multiple obstacles to overcome. So, your chances of listing your house with an agent who knows what they are doing. That is not intimidated by the bank. And wants the best possible outcome for you—and, not just their pocketbook—is better than ever.
Keep in mind, however, that there is no guarantee that any agent—even one with certification. And who has been referred to you by a friend—will work hard to help you short sell your home or be able to successfully short sell your home. The incentive for a real estate agent to negotiate on your behalf. And for the bank to approve the sale, it can be low unless the selling price is high. California's real estate commission rates are some of the highest in the nation. These fees are paid for by the proceeds of the sale.
So, the higher the proceeds, the higher a real estate agent's compensation. The bank, wanting to recoup as much of the unpaid loan as possible. Before having to pay your agent's commission and other costs, obviously benefits, too. This becomes problematic for you, of course, when no buyer takes an interest in your house at an inflated price and, then, you lose it. And, it is not unheard of for a bank to deliberately approve an unattractive price to keep buyers at bay. After all, if they do not get an offer, they still get a house. You, on the other hand, will get a foreclosure notice.
Buyers
If you can find and work directly with a buyer who has experience purchasing houses from homeowners. Who are struggling to make their payments, you can potentially gain more than you lose. With the right buyer, you will not have to worry. Whether a real estate agent is working hard on your behalf. You may not have to deal with an agent at all.
Additionally, even if you're behind on your payments, underwater on your home, and have had trouble selling your house on the open market. And dealing one-on-one with a qualified buyer can position you for a fast close upon bank approval—with no strings attached. And, finally, you can walk away from a house that has become a financial burden with your dignity and your credit intact and, possibly, with cash in hand, too. So, you stand to lose the stress of losing your home. Gain some traction to move on with your life. It is a great option to have—if you can find a buyer. Luckily, you already have.
Your Best Option if You Decide to Sell Short
California-based Osborne Homes can buy your home fast. Even if you are facing a foreclosure, and relieve you from having to deal with the bank again. In fact, we have been helping California homeowners in financially distressing situations like yours since 2009. That means we not only understand that time is often of the essence, but that reclaiming your peace of mind is as well. So, within 48 hours of giving us a call. you can have an offer from us in hand. And, if you like our offer, you could be handed cash for your home, too—in as few as seven days.
Even when you think you have run out of options, help with your short sale is still available. Call us at

559-468-6149

or

contact Osborne Homes online

for your fast all-cash offer today.