We Buy Houses in Santa Clarita California!
Tired of the struggle of selling your home in Santa Clarita? Osborne Homes offers an easy solution. We buy homes across Santa Clarita, from Valencia to Newhall, all-cash, no delays. Turn your home into cash today!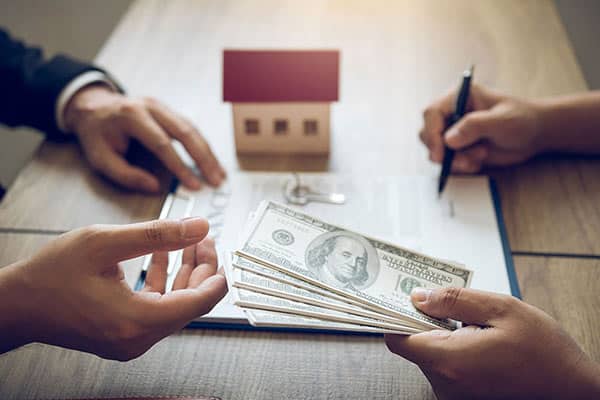 Simplifying Home Selling: The Osborne Way
Navigating the Santa Clarita market can be intricate, but not with Osborne Homes. Our seamless three-step approach is tailored for your convenience:
Give Us a Call
Ever felt selling a house was like pulling teeth? With us, it's just a friendly chat. We're all ears and ready to help.
Virtual Appointment
No need to tidy up or stress over visits. A simple virtual tour lets us see your space, while you kick back at home.
Close and Get Paid!
Time to wrap things up and fill your pockets. No dragging things out, just a smooth, quick close. Sound good?
Just to name a few of the homes we frequently purchase in

Santa Clarita California
Houses Requiring Expensive Upgrades
Renovations can be costly and time-consuming. If your home feels like it's stuck in a time warp, Osborne will buy it as-is, saving you the upgrade hassle.
Properties Near Busy Roads
Noise from the bustling Santa Clarita roads can deter some buyers, but not Osborne. Let us take that busy-road home off your hands without a hitch.
Homes with Water Restrictions
Water-saving landscapes not attracting buyers? With us, you don't have to fret over drought-tolerant plants or brown lawns. We're interested, water restrictions and all!
Wildfire Damage
It's heartbreaking when wildfires impact our lovely Santa Clarita homes. If you're hesitant about the long repair process, we understand. Osborne is ready to buy, no fixes needed.
Older Spanish-style Houses
Love the charm but feel it's outdated for today's market? Worry not! We appreciate the historic vibe and will give such homes the value they deserve.
Get ALL CASH for Your Home. FAST.
No Need to Drain Your Pockets on Repairs in Santa Clarita
We all know home repairs in Santa Clarita can empty your wallet faster than a weekend shopping spree. But with Osborne, there's no need to even touch that savings jar. We'll buy your home as it stands. Check out some of the most common – and priciest – repairs homeowners face:
Most Common Repairs in Santa Clarita, California
Foundation Fixes – $7,500
Foundation issues are no joke in Santa Clarita. From minor cracks to major shifts, these can be costly and time-consuming to address.
Roof Replacements – $10,000
That Santa Clarita sun may be lovely, but it's not always kind to our roofs. Years of harsh sunlight can wear them down, leading to costly replacements.
HVAC System Overhaul – $5,500
Staying cool in the summer and warm in the winter is crucial. But when HVAC systems start acting up, the repair bills climb, and fast.

Plumbing Problems – $4,000
Whether it's rusted pipes or a major leak, plumbing issues can cause havoc in our Santa Clarita homes.
Why Wait? With Osborne Homes, It's Cash in Hand, Hassle-Free!
Dreading the prolonged waiting game of the traditional housing market? 
Osborne Homes has revolutionized the process. We're all about swift, straightforward transactions. You won't find hidden fees, last-minute surprises, or fickle buyers here. 
Just a guaranteed cash offer for your home, no matter its condition.
Your Needs,

Our Priority.
With Osborne Homes, you're not just another transaction. We genuinely care about your individual needs and circumstances. Our team works tirelessly to ensure that your selling experience is stress-free and tailored to your specific requirements. When you're ready, so are we.
Easy and Immediate Home Selling?

It Exists!
Ditch the lengthy house showings, buyer negotiations, and endless paperwork. At Osborne Homes, we've streamlined the process, making selling your home a breeze. Experience the simplest way to sell in Santa Clarita without the usual headaches.
Selling your Santa Clarita home has never been this hassle-free. Trust Osborne Homes, get a fair offer, and start your next chapter stress-free. Let's get started today!