Every time the mail comes, you seem to hold your breath when checking whether the mortgage bill is in it. You're behind a payment, perhaps even two, and you know there's just not enough money in your bank account right now to pay it. You're facing the inevitable: a foreclosure notice.
Going through a foreclosure is an unnerving prospect, with a confusing array of bureaucratic procedures that all come to a head in an auction that you would very much prefer to avoid. Thankfully, foreclosure is a slow process with a lot of chances for you to put a halt to it. But don't let that fool you; missing a deadline along the way can have serious consequences. Here, we'll break down the California foreclosure process into benchmarks and tell you the actions you can take at certain points to potentially stop the proceedings.
The California Foreclosure Process Timeline—And What You Can Do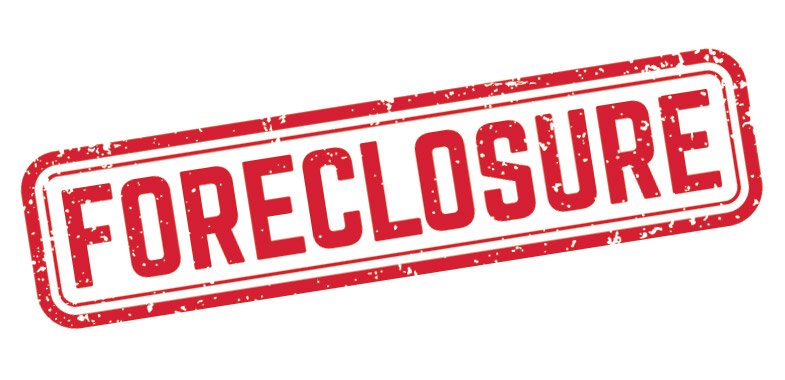 A single unexpected expense and a missed mortgage payment can set off a string of events that snowball into a complicated problem. When you miss a payment, you have a short grace period, usually 10-15 days, during which you can pay without penalty. After that, a late fee will be assessed by the lender, which is often 5% of the amount overdue. It doesn't take long for that one unaffordable mortgage payment to become even more out of reach, putting foreclosure proceedings into action.
Unlike other states, most foreclosures in California are the nonjudicial type, which can be beneficial for both the bank and you. In a nonjudicial foreclosure, the lender does not have to file a lawsuit against you to foreclose. Lenders prefer the expediency provided by not going to court. The advantage for you is that nonjudicial foreclosures do not allow the lender to take you to court even after the foreclosure sale. So, if the foreclosure sale does not produce enough money to cover your entire mortgage debt, there is nothing more they can do to recover any other money owed. In effect, your mortgage obligation is behind you for good—but so is home ownership. That's why it's important to pay careful attention to the foreclosure timeline.
Foreclosure involves many complex steps according to a timeline specified by California law. When there is an opportunity for you to do something to avoid a California foreclosure, do it as soon as possible and follow the instructions you are given to the letter. Even small errors can potentially derail you from keeping your home. Let's take a look at how the foreclosure process unfolds and how you can respond at each step.
Step 1: Your lender reaches out to you.
You are sure to receive letters from your lender regularly when you are behind in your mortgage payments. These letters will contain warnings that you need to bring your account up to date. California law requires the lender to contact you by phone or in person 30 days before filing a notice of default to discuss your financial situation and options for improving it. Dire warnings aside, consider this the lender's first attempt to help find a remedy for your situation.
Communicate! Don't hide your head in the sand and hope it all goes away. When your lender reaches out, explain your situation clearly and ask about what options they may be able to offer you. This is also a great opportunity to clear up any questions you have about how the California foreclosure process works if you can't meet your end of the deal. After your lender calls or meets with you about your impending default, you have the right to hold a second meeting with the lender within 14 days, if you choose. Remember, you and the bank are both working toward the same goal: keeping you in your home.
Step 2: You get a demand letter.
In addition to reaching out to you less formally, the lender will send you a letter—called a breach or demand letter—that is different from the late payment notices or phone calls that you have received up to this point. This letter is your official warning that a default notice will be filed. The letter will tell you:
The lender's claim against you
The action you must take to avoid default
The final date when you can avoid default—at least 30 days from the date of the letter
Warning that a notice of default will be filed in the county recorder's office if you do not resolve the claim
It can feel like a pretty unfriendly note to receive in the mail, but the lender has to cover their bases in case you continue to not pay the mortgage. At this point, however, you should have a pretty good sense of whether or not your financial situation is likely to improve soon.
A foreclosure is not just difficult for you, it's a hassle for the lender too. As a result, you may find that your lender is quite willing to work with you to get your mortgage back on track. If you are experiencing a temporary delay or even a longer-term decrease in your cash flow, the lender may be open to one of these potential solutions:
Forbearance — A forbearance effectively puts your mortgage payments on hold for a short time until you are able to resume making payments. This is a good option if you know that your financial troubles are temporary because, for instance, you have just started a new job.
Loan modification — Loan modification is an attempt to set new conditions for the loan that both you and your lender can live with. In effect, these new terms should put the mortgage payments more within your reach by lowering the monthly payment. Many homeowners have been able to get a loan modification when they find themselves underwater on their mortgage because of unfortunate market conditions.
If you opt to apply for a loan modification, the foreclosure process must stop while your application is being considered, according to the California Homeowner Bill of Rights (HBOR). This gives you time to hire a lawyer or bring a HUD representative into the conversation too, if you choose.
Of course, your application for a loan modification may be denied, but the lender has to explain to you in writing the reasons for their decision. You might be denied, for instance, if you've had a forbearance or loan modification before or if there are errors in your documents. The lender might also deny it your application if they think you should be able to pay your current mortgage or you are unable to pay any reasonable amount.
While this is your first opportunity to stop the foreclosure by negotiating with the lender, it's certainly not your last. It's important to note that you can get a forbearance and loan modification up to about 30 days before the auction of your house takes place. So keep this option in your back pocket if the foreclosure process continues despite your efforts to negotiate with the bank early on.
Step 3: You receive a notice of default.
Even when you are late in paying and the fees are racking up, you probably won't see a notice of default for about four months. Under federal law, your mortgage lender must wait until you are 120 days overdue on a payment to file an official notice of default at the county recorder's office. A default notice is an official record of the nonpayment of your mortgage. You will receive a copy of the notice by mail within 10 business days of the filing. A second copy will be mailed to you in 30 days. Once a notice of default has been filed, the foreclosure is officially underway.
Once the notice of default is filed,  your home very close to actually being auctioned off, but it's still not too late to avoid it. As a matter of fact, you have two new options at this point. Ask your lender for permission to take either of these actions:
Short sale—A short sale allows you to sell your house for less than your mortgage debt. You may still be responsible for the remaining debt after a short sale or the lender may be willing to take the sale amount and call it good. Be assertive when negotiating to achieve the best solution possible for you.
Deed-in-lieu of foreclosure—A deed-in-lieu is when you turn the deed to your house over to the lender to settle your debt. Often, the lender will often only consider this option after you have tried to sell the house, as they would prefer to take cash rather than the house.
While neither of these possibilities is very appealing, these options can help you avoid financial devastation that a foreclosure brings.
Step 4: A notice of sale is filed.
About 90 days after the bank files the notice of default, they will file a notice of sale. This will specify the date, time, and place for your home to be auctioned. The IRS has to be informed of the sale as well and, to give them time to process it on their end, you can expect the auction date to be at least 115 days away. In that time, a Notice of Trustee Sale will be posted on the property and sent to you. A notice of the sale will also be published in a local newspaper every week for three weeks in a row. The auction clock is officially ticking now and you need to act quick.
You can still avoid the foreclosure —through forbearance, loan modification, short sale, or deed-in-lieu—up to 37 days before the sale. Once again, doing this stops the foreclosure process until the lender has made a decision on the application. You also have a right to reinstate the mortgage loan until five days before the sale by paying the full amount due. That amount will be more than the missed mortgage payments, however.
You should request a reinstatement letter from your lender to find out the exact amount you need to pay. That amount will include:
Back mortgage payments
Late fees
Legal fees related to the foreclosure
Recording fees
If you disagree with the information in your reinstatement letter, you can send the lender a notice of error, which the lender has to respond to. The lender has between seven and 45 days to respond, depending on the nature of the reported error.
This will not stop the foreclosure process, however, so you might want to choose to pay the disputed amount. If your lender permits you to put the house up for sale, you may sell it for a price that makes it possible to reinstate your loan. But you need to put it on the market—quick!
Avoid the California Foreclosure Process By Selling
Selling your home at any point during the foreclosure process is a good option for avoiding the serious consequences of your house being auctioned off. After the auction, you will have no more rights to the property and, if you are still living there, you can expect eviction notices to follow. That will just add salt to the wound as the foreclosure will have already taken a toll on your credit score and its negative effect will probably last for seven years. Good luck buying another house after that—even if you can afford it. You will also have to explain the foreclosure to future landlords, and they may be hesitant to rent to you as a result. Selling your home can help you stay financially afloat now and in the future as well.
But, selling your house the traditional real estate market can be challenging. You have to find an agent to work with and that can be difficult as many agents are not eager to take on the paperwork involved in dealing with the bank as a third party. Then you have to get the house ready, which could mean spending time and money on renovations and staging—even if you aren't in a position at the moment to do much of that. If you do find a potential buyer, your lender still has to approve the sale and they are notoriously slow in responding. Regardless, you have to complete the sale according to the foreclosure timeline. Prospective buyers will be turned off by the risk involved in setting their hearts on your house only to lose it to the bank.
A Willing Buyer of California Foreclosure Homes
While many buyers shy away from houses that are in the foreclosure process, Osborne Homes is experienced at working with homeowners and lenders when the mortgage is in default. We know that time is of the essence when you are facing a foreclosure. That's why we can often make you an offer on your house within 48 hours of you reaching out to us for help. We will give you a fair price for your home—in cash. Of course, you are not under any obligation to accept our offer but, if you do, you can even have the money in hand in as little as a week. You'll be able to pay the bank off and avoid the consequences of having a foreclosure on your record.
If you could use some relief from the foreclosure process and are ready to look ahead to a brighter financial future, contact Osborne Homes online or give us a call at (559) 468-6149.