Real Customer Testimonials
It's important to us that local homeowners we work with have a great experience with us. When we say our fast cash sales make things simple for you, we mean it. In the end, we're not happy if we're not able to provide you with the solution you want. Read below to find out what others have said about us.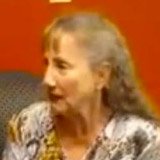 "My sister and I inherited our mother's home and we needed to liquidate the property quickly to settle the estate. Unfortunately, my mom was a hoarder and left us with a property that needed a lot of work. We couldn't do the work ourselves and we didn't have the extra money to put into the property so we were stuck. I called a Realtor and he said he couldn't list the property until it was cleaned up. He gave me a list of items that needed to be done before he could proceed. I was devastated and didn't know what to do. I got a letter in the mail and decided to make the call. I was so happy to meet Dave and the Osborne Homes team. They gave me a fair cash "as is" offer right on the spot and we closed in less than 1 week. I didn't have to clean up or fix anything on the property, which was a blessing. Thanks guys for turning a difficult situation into a stress-free transaction."
June Thomas | Fresno California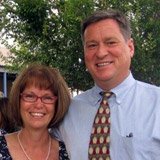 "Finding ourselves in significant credit card debt, it occurred to us that we had the solution to pay off our bills right in front of us… a rental property with no mortgage! I contacted Dave Jeffers with Osborne Homes, to see if he might be interested in buying our property. After a quick visit to the house, Dave made us a fair offer that was based on market value and condition. Even though we had a long-time renter occupying the house, a short time later we had a check in hand! Selling to Osborne Homes was a seamless process and did not involve a realtor or paying commissions. Dave and the Osborne Homes team made this a very pleasant and lucrative experience!"
Sue Wilson | Selma California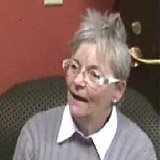 "I am so glad I met the Osborne Homes team! They were honest, responsive and gave me a very fair offer. I spoke to four other investors and I didn't feel comfortable with any one of them. One investor actually gave me a slightly higher price but he seemed like he was new to real estate and was just telling me what I wanted to hear. When I met Dave he made me feel comfortable and explained the process in detail. I'm so glad I decided to go with him and his company. He cared so much he even helped me move since my family was out of state. Thank you Osborne Homes Team!!!"
Janette | Fresno California
Work with Us
Our clients appreciate that we can eliminate the paperwork, time, and red tape (not to mention commissions and other fees) required to sell a home through a real estate agent.
We are committed to honest dealings and satisfied customers.