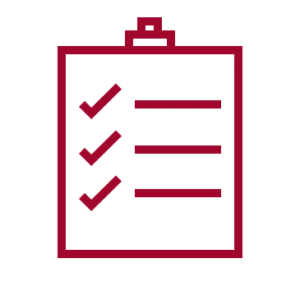 Selling your house to move out of state for a job can be tough. Especially when you've lived in the same city, or even the same state, for years. Of course, a change in jobs is not the only reason you may need to sell your California home. Plenty of homeowners decide to sell in an effort to avoid foreclosure. Because they simply want to downsize to something that is more manageable after the kids go off to school.
Whatever your circumstances, deciding to conduct a 'for sale by owner' can help you save money if funds are tight. But, to make the most out of this option, it's important to skillfully, and carefully, navigate the steps you have to take when selling a home without an agent. So, what are the key steps for selling a house by owner in California, especially if it needs to happen quickly? It can be easier than you think.
Essential Steps to Sell a House by Owner in California
Unfortunately, when it is time to sell your home it can be a long and harried process, with or without an agent's help. But, selling your house yourself can be especially frustrating. If you aren't sure what to do or how to begin. In fact, many homeowners often resign themselves to paying for an agent's help. When they fail to sell their home as easily and as quickly as they'd hoped.
But there are steps you can take to improve your chances of making things run a little smoother and, possibly, of selling your house faster. For the best results possible, here is what you can do:
Clean and declutter the property. Before you do anything else, it is critical that you clean and declutters the property inside and out. While this step can be a lot of hard work. It can actually help to reduce your workload at selling time. Potential homebuyers will be turned off by a home. That is dirty and disordered and many may not bother to make an offer if they take the trouble to view the house at all. And those who do put in an offer on your house may demand that you make concessions or attempt to negotiate you down to a price that doesn't seem fair. Especially if you are trying to sell a home that needs major repairs. So it is your job to make your home as appealing as you can to encourage as many decent offers as possible.
Price the home competitively. Your asking price and your bottom line will be influenced by a variety of factors. But most of the information you need can be easily found. The online real estate listing sites will give you an idea of what homes of similar size, style, and condition have sold for in and around your neighborhood. And an appraiser can help you zero in more specifically on the market value of your house. You may have a minimum in mind that you are willing to accept, too. But make sure that number aligns with what is already working in the marketplace. Otherwise, you may drive away buyers who won't even bother to give your house a look.
Advertise the home and show it frequently. Take advantage of every opportunity to advertise the sale of your house and show it to prospective buyers. Take ads out in newspapers or local magazines. And consider paying for it to be listed in your California Regional Multiple Listing Service (CRMLS) by getting a 'for sale by owner' service to assist you. Assuming your home is priced competitively and your marketing tactics work. You should get contacted by people who are interested in taking a look. It is important that you accommodate them regardless of the inconvenience. Even though these marketing activities can cost a fair amount of money and time, failing to do them will only result in few, if any, offers. And no offers means no sale.
Offer to compensate buyers' agents. Since real estate agents only get paid when a home is bought and sold, you should offer fair compensation to the agent who brings you a buyer. After all, that is what the selling agent would have done if you had hired representation for yourself. If you don't, you may not get any offers at all since agents won't have any incentive to show your property to their clients. A fair fee to pay is between 2.5% and 3%. And roughly half of what a selling agent would have required—of your home's selling price. Unfortunately, that can add up to several thousand dollars out of your pocket when you sell. But, the alternative—not selling—is not any better.
Communicate often and prepare to negotiate. Communicating effectively and often with interested buyers and their agents—especially when they've submitted a bid—is essential for securing a sale. The honesty and frequency with which you communicate speak to both your integrity and your willingness to make the process easy on everyone involved. We all prefer working with people who want to be worked with, especially homebuyers. If communication is not your strong point, especially under pressure like when it is time to negotiate on the price or other concessions, think about hiring someone to help. Yes, bringing on a real estate agent or attorney somewhat defeats the purpose of selling your house yourself. Then again, your objective is to actually sell.
Obviously, these steps are fairly basic but, in all honesty, you should ready yourself with the expectation that selling your own home could still get complicated—and take a while. Without an experienced real estate agent on hand to help, the process of doing a 'for sale by owner' is usually one of trial-and-error. And, some mistakes—like pricing your property too high or offering compensation that is too low—can cost you a sale. But there can also be market fluctuations beyond your control. That delay or impede your ability to sell your house by yourself quickly. Without the knowledge and skill set that a real estate agent provides, however, it can be difficult to know what these are as well as what else you can do. Especially if your house is not selling.
Yet, there is something else you can do to get your house sold easily and quickly on your own. It isn't all that complicated, either.
Get Your California House Sold Easily
At Osborne Homes we buy California houses directly from homeowners like you in 16 counties throughout the state. It doesn't matter why you are selling, either. So, if you are moving away for work, behind on your payments due to financial stress, or just want a smaller home and a bigger life, we can make a fair offer fast.
We can close fast, too—in as few as seven days. And, you won't have to clean up, make repairs, do market research, advertise, or provide us any compensation for buying your 'for sale by owner' house You will, however, have to communicate—a little, anyway—by contacting us.
Selling your house by owner yourself doesn't have to be complicated. Place a quick call to us at

559-468-6149

or send

contact Osborne Homes online

.