We Buy Houses in Fremont, California
Get ready to transform your Fremont property into a heap of instant cash with Osborne Homes! We're here to simplify the selling process, getting everything done in as quick as a week. With us, you can concentrate on what truly matters – selling QUICKLY and marching forward to your next adventure!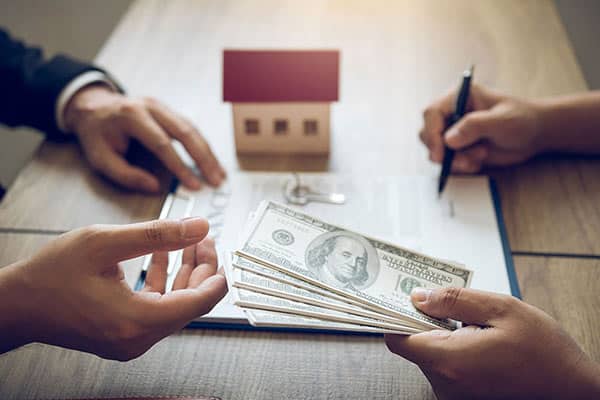 Turning Your Fremont House into Cash is Now a Piece of Cake
Our super uncomplicated 3-step method makes selling your Fremont home a breeze.
Reach Out
Starting is as easy as saying hello. A couple of quick questions to know more about you and your situation, and we're good to go. Begin your journey by filling out the form on the right, or simply click the button below.
Home Assessment
Unlike other "We Buy Houses" companies, we don't nickel and dime you for damages on your home, or charge you any visitation fees. We keep this step straightforward and to the point.
Seal the Deal and Celebrate!
At Osborne Homes, we respect your time. That's why we operate on your schedule, usually wrapping things up in just a week. Quick closings mean you can start enjoying your cash in no time.
We're Your Trusty Cash Buyers in Fremont - We Welcome Homes of All Types
Every Fremont home is distinct, and so are the circumstances of every homeowner. But no matter what, we've got you covered. From charming fixer-uppers to the already flawless properties, we've seen and bought it all. Here's a sneak peek into the kinds of homes we commonly purchase in Fremont:
Just to name a few of the homes we frequently purchase

in Fremont
The Underdogs
Those homes that need a good deal of sprucing up? We're in. If your home could do with a bit more than some tender loving care, drop us a line.
Ready to Embrace the Golden Years or Looking to Downsize?
If you're at a stage where you're planning to retire or downsize and need a swift and assured process, look no further than Osborne Homes. Forget the uncertainty of the market and complicated paperwork - we offer a speedy closing timeline.
On the Verge of Foreclosure?
If your Fremont home is at risk of foreclosure, we're here to lend a hand. We buy homes in cash and rent them back to homeowners, offering a hassle-free solution for you to stay put while tackling foreclosure.
Going through Bankruptcy?
If bankruptcy is looming and you're considering using your Fremont home as collateral, let Osborne Homes step in. We can buy your house, give you the funds to prevent bankruptcy, and even let you rent it back from us.
Single Family Homes, Duplexes & Condos
No matter the state of your home, even if it's spick and span, we're interested! Need to sell a duplex with tenants? We've got it - we handle evictions too. The same goes for condos!
Fed Up with Being a Landlord?
Being a landlord isn't always a walk in the park, and in Fremont, it can be a burden on your wallet. We've aided numerous landlords by purchasing their properties, and they're fans of our hassle-free process.
Caught in a Divorce?
Divorce can throw a wrench in the works when it comes to home ownership. If you're dealing with a split and need to offload your Fremont house pronto, we're ready to assist. We buy homes for cash, simplifying and speeding up the process.
Inherited a Property?
Inheriting a house can be a mixed blessing of emotions and responsibilities. If you've inherited a property that needs extensive repairs or carries heavy emotional baggage, we can lighten the load by purchasing it.
Wrestling with Mold?
Mold issues can be a nightmare and a heavy financial blow. Often, it's easier to sell a house with significant mold problems rather than face the cost and stress of remediation. We buy houses with mold issues, no ifs, ands or buts.
Dealing with Fire Damage?
If fire has ravaged your Fremont home, we're here to help. We understand the hurdles of handling insurance and recovery, and we'll purchase your fire-damaged home as-is, allowing you to move on.
Struggling with Foundation Issues?
If your home has a fractured foundation, fear not. We buy houses with all sorts of challenges, including major structural hiccups. We've tackled this situation countless times, and we can assure you we'll buy your Fremont home, no matter how 'wobbly' it may be.
Get ALL CASH for Your Home. FAST.
Skip the Expensive Home Repairs in Fremont When You're Ready to Sell
Life in Fremont, and in California at large, certainly has its price tag. Sprucing up your home to sell it on the open market can quickly drain your bank account. Not quite convinced? Let's look at some typical repairs that pop up during a traditional sale and their average costs:
Heating, Ventilation, and Air Conditioning (HVAC) Repairs: $150-$1,250 
HVAC glitches are often detected during Fremont home inspections, and the repair costs can quickly balloon depending on the seriousness of the issue. You might end up shelling out anywhere from $150 to a whopping $1,250.
Water Heater Repairs: $150-$1,300 
Water heaters, particularly in older Fremont residences, can pack up out of the blue. Some potential buyers might balk at a property with an old water heater, considering a replacement can run up to $1,500, depending on the model and usage.
Electrical Repairs: $60-$5,000 
If your home has seen a few decades or was previously flipped, and electrical troubles crop up, prepare for a hefty bill. Homes like these often require extensive rewiring to adhere to current safety standards. An electrician's charges can range from $60 per hour for small fixes to $5,000 for bigger jobs.
Roof Repairs: $75-$8,500 
All homes, regardless of their age, will eventually need some roof work. Older homes might even need an entirely new roof due to issues like water damage or structural instability. In 2023, the average cost for a new roof clocked in at $8,500, with costs for larger roofs going up even more.
Don't drain your savings for repairs – sell your Fremont home swiftly and for cash to Osborne Homes.
No Stress, Just Quick Cash Transactions
When we say we buy homes for cash in Fremont, California, we mean it – cold, hard cash. With Osborne Homes, you'll receive a check for your home during the closing. Ready to be spent, saved, or shared instantly, no waiting games here.
Osborne Homes -

We're All About You.
What really sets us apart is our customer-first philosophy. We truly care about your unique situation and not just your home's potential value. There've been times when we've turned down sellers in Fremont if our solution wasn't the best fit for them. We're all about transparency. Want to know more about our process and dedication to you? Just give us a shout and chat with one of our experts!
Effortless Home Selling in

Fremont
Selling a home in Fremont can feel like running a marathon – it's often a long, stressful journey. The traditional market has its fair share of hoops to jump through – finding a trustworthy realtor, staging your home, meeting contingency requirements, and enduring the never-ending 30+ day closing times. Our straightforward, no-fuss approach is a breath of fresh air for those looking to sell their homes speedily and for cash.
Fremont, California Locals Can't Get Enough of Us! Hear Their Stories:
Of the five homes I've bought and sold, this is by far the easiest and absolutely fair deal... I would recommend them to anybody looking to sell their house, if they asked for 10 stars I would give them 20... I had other bids on the market and they were considerably higher than anybody else. They took the time to listen about the property and considered all aspects and views given to them... Best wishes to all the Osborne group, just phenomenal job people!!!!
The tenants that I had in my house were just out of control. This just became super stressful and I was done with them and the house. A friend told me about Osborne homes, after a few phone calls and an appointment, I was able to sell my home with tenants included.
I got this house in an auction but I wanted to sell it so I sold it to Osborne. I have sold with Open Door before and it was bad. I loved the experience, hands on support and they tailored to my every need. If I need more homes to be sold I am choosing Osborne!
Get Your Fremont Home Sold in a Jiffy with Us Today!
Osborne Homes is the epitome of professionalism, efficiency, and superb service. If you're ready to swap your Fremont home for a cash offer, we're all set to buy! Kick off your journey today with the most trustworthy cash home buyers in Fremont. To get started, just fill out the form on your right, ring us up, text, or drop an email. We'll be in touch with you pronto.
Your Common Questions, Answered
Here at Osborne Homes, we often get bombarded with questions about our home-buying process in Fremont. So, we thought it'd be great to answer some of the most frequently asked ones right here, just for you.
Sell Your House Fast in Fremont, California Today!
Osborne Homes is all about quality, service and speed and it's something you can't find anywhere else. If you're ready to sell your Fremont house for cash, we're ready to buy it! Get started today with the best cash home buyers in Fremont. To get started, simply fill out the form to the right, call us, text us or send us an email and we'll get back to you within a few hours.