We Buy Houses in Inglewood, California
Looking to sell your Inglewood house quickly and have cash readily available within as little as 7-14 days? Your search ends with Osborne Homes! You won't find a faster process than ours, enabling you to sell your home and move on with your life without annoying delays. Our procedure is simple and hassle-free, offering you a sense of calm during this significant change in your life.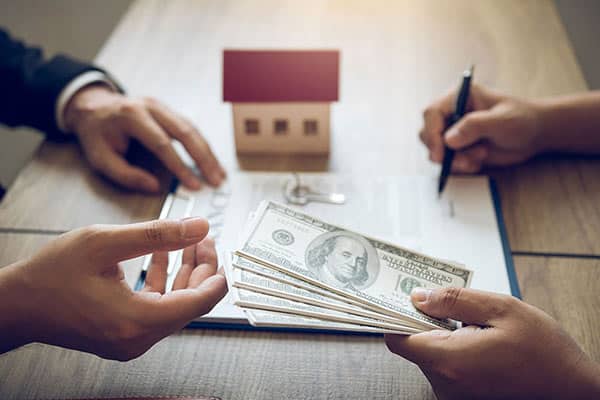 Selling Your Home in Inglewood is Now Simpler Than Ever!
Our three-step methodology for selling your Inglewood property turns the entire process into a walk in the park:
Get in Touch
Don't hesitate, reach out to us! We'll gather some details by asking a few questions to understand your circumstances better and provide the necessary assistance. No need to delay - act now and complete the form on your right or tap the handy button below! Let's get things rolling!
Virtual Appointment
During the process, we'll need to confirm all the property details are accurate. For this part, we'll arrange a virtual walkthrough where you can guide us through your home.
Seal the Deal!
At Osborne, we understand urgency and are dedicated to wrapping up your home sale according to your schedule. We are proud of our ability to close deals in a short span of just 7-14 days - talk about fast! You'll receive your money promptly, and experience a smooth transition to the next chapter of your life.
Just to name a few of the homes we frequently purchase

in Inglewood:
Houses Requiring Extensive Renovations
We often encounter homes in Inglewood that require significant repairs, these homeowners are looking to sell but are afraid they have no solutions. Fear not, with Osborne Homes, we are ready to buy your house, whether it's got leaks in the roof or in need of new subflooring. The point is, if you own a home in Inglewood, we're interested!
Downsizing for Retirement
Retirement is a milestone to be celebrated, and selling a home during this time can often lead to unnecessary stress. At Osborne Homes, we're aware of these concerns and are committed to acting quickly to purchase your home for cash, relieving you from the worries of downsizing during your retirement.
Pre-Foreclosure or Foreclosure Dilemmas
Are you dealing with pre-foreclosure or in the throes of the foreclosure process? Osborne Homes is here to assist. We'll buy your house before or during foreclosure and even offer the option to rent back the home from us, eliminating the harsh eviction process from your worries.
Bankruptcy Situations
Bankruptcy can be tough to navigate. Often, your home may be staked as an asset to prevent bankruptcy and, if not, foreclosure could be imminent. Osborne Homes can provide a quick, all-cash offer for your Inglewood home, helping you steer clear of bankruptcy and potential foreclosure.
Single-Family Homes, Duplexes & Condos
We're interested in all types of properties, be it single-family homes, duplexes, or condos. Regardless of the state they're in, we're eager to make a purchase. Given the prevalence of condos and duplexes in Inglewood, we've streamlined our home-buying process to be stress-free and remarkably easy.
Rental Properties
Being a landlord can be a taxing role, especially in Inglewood where unforeseen costs can rapidly drain your resources. At Osborne Homes, we empathize with these struggles and have bought numerous rental properties from overburdened landlords ready to turn a new leaf. Our buying process is simple and stress-free. We will even take care of tenant-caused damage for you.
Divorcing Home Sellers
During a divorce, homeowners often grapple with what to do with their home, as it's often fraught with memories. While some wish to hold onto it, others recognize that selling is the best path forward. At Osborne Homes, we understand this sensitive situation and stand by ready to take the wheel.
Inherited Properties
It can require significant time and energy to manage an inherited property, and for some, it's easier just to sell. In Inglewood, inherited properties can vary widely in condition. If you find yourself burdened with a home needing extensive repairs, consider selling to Osborne Homes.
Homes with Mold Problems
Mold infestations can be devastating and expensive to mitigate. If the infestation becomes severe, you may be required to vacate the premises at your own cost until the issue is resolved. If you're grappling with a mold infestation in your Inglewood home, consider selling to Osborne and letting us handle the problem for you.
Avoid Expensive Repairs When Selling Your Inglewood Home
Living in Inglewood, California can be costly, and conducting repairs on your home to sell in a conventional market can quickly escalate into a financial strain. Here are the most common repair requests in a traditional home sale, along with their typical costs:
HVAC Repairs: $150-$1,250
HVAC problems often top the list of issues identified during an Inglewood home inspection, with repair costs varying greatly based on the extent of the problem.
Water Heater Repairs: $150-$1,300
Many older homes in Inglewood may still operate with their original water heaters, leading to potential issues and rejections during the home-selling process. The cost of replacements can exceed $1,500, depending on the make and usage demands.
Electrical Repairs: $60-$5,000
For homes built decades ago, electrical issues can be present and are usually expensive to rectify. In certain cases, a comprehensive reroute or splice may be necessary, with costs ranging from $60 per hour to an upper limit of $5,000.
Roof Repairs: $75-$8,500
Every home will eventually require roof repairs. Older homes may need an entirely new roof due to the risk of collapse, water damage, or shingle replacement. Hidden issues such as water damage can be even more expensive, potentially demanding a new roof at an average cost of $8,500 or more.
Effortless Cash: Offload Your Home to Osborne Homes
When we at Osborne Homes say we buy Inglewood homes for cash, we mean exactly that. Because, when you sell your property to us, you'll get a check during the closing stage which can be used, banked, or distributed instantly, eliminating any waiting periods.
Osborne Homes

Where You Matter
At Osborne Homes, our focus is on you. We value more than just your home; we genuinely care about your individual circumstances. We recognize that deciding to sell your home can be challenging, and we're committed to maintaining transparency throughout the entire journey. There are times when we respectfully decline home sellers in Inglewood if we feel our solution isn't the best match for their needs. If you'd like to delve deeper into our commitment to you and our process, feel free to contact and converse with one of our experts!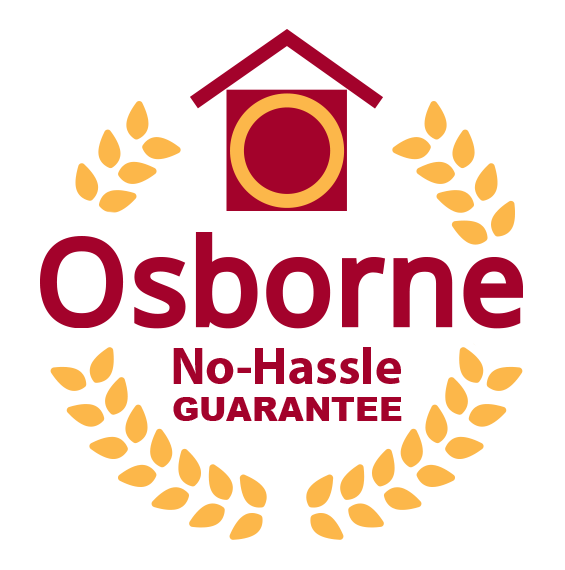 Sell My Inglewood House Hassle Free!
We Simplify the Process of Selling Your

Inglewood home
Selling a property can often be a tedious and stressful endeavor. Conventional home sales involve navigating numerous regulations, securing a real estate agent, showcasing the home, fulfilling contingency requirements, patiently awaiting offers and tolerating prolonged closings that can extend beyond 30 days. At Osborne Homes, we provide a trouble-free alternative that has revolutionized the experience for homeowners aiming to sell their properties for cash.
Hear From the Home Sellers We've Served Over the Years
Of the five homes I've bought and sold, this is by far the easiest and absolutely fair deal... I would recommend them to anybody looking to sell their house, if they asked for 10 stars I would give them 20... I had other bids on the market and they were considerably higher than anybody else. They took the time to listen about the property and considered all aspects and views given to them... Best wishes to all the Osborne group, just phenomenal job people!!!!
The tenants that I had in my house were just out of control. This just became super stressful and I was done with them and the house. A friend told me about Osborne homes, after a few phone calls and an appointment, I was able to sell my home with tenants included.
I got this house in an auction but I wanted to sell it so I sold it to Osborne. I have sold with Open Door before and it was bad. I loved the experience, hands on support and they tailored to my every need. If I need more homes to be sold I am choosing Osborne!
Secure Instant Cash for Your Home in Inglewood
Osborne Homes stands out for its commitment to excellence, client service and swift operations. If it's time to sell your Inglewood home for cash, we're eager to make the purchase! With Osborne Homes, you're guaranteed an unparalleled cash home-buying experience in Inglewood. Kickstart the process by filling out the form on the right, making a call, texting us or sending an email. You can expect a response from us within just a few hours.
Frequently Asked Questions
At Osborne Homes, we realize that the process of selling a home can be complicated, and it's perfectly natural to have some questions. That's why we've compiled a list of the questions we most often hear from homeowners who are interested in selling their Inglewood homes to us. Here are answers to some of the most typical inquiries:
Sell Your House Fast in Inglewood Today!
Osborne Homes is all about quality, service and speed and it's something you can't find anywhere else. If you're ready to sell your Inglewood house for cash, we're ready to buy it! Get started today with the best cash home buyers in Inglewood. To get started, simply fill out the form to the right, call us, text us or send us an email and we'll get back to you within a few hours.