We Buy Homes in La Puente, California
Eager to sell your La Puente house and get cash in hand for it within 7-14 days? Look no further than Osborne Homes! We get the job done fast so you can get on with your life without any unnecessary delays. Our method is straightforward and simple, providing you peace of mind during this significant life event.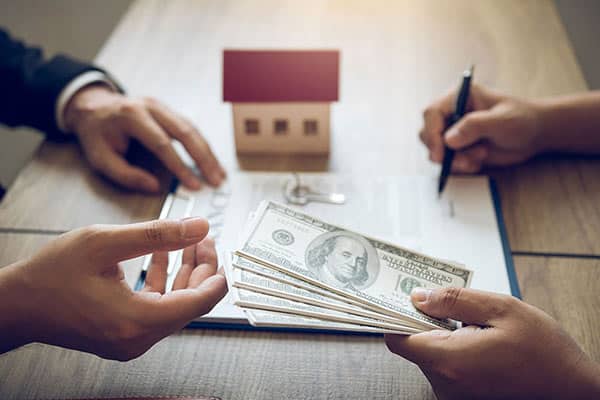 Selling a Home in La Puente Has Never Been This Simple!
Our 3-step strategy for selling your La Puente home makes the entire process a piece of cake:
Reach Out
Go ahead and give us a call! We'll gather a few details to understand your situation better so we can offer the best guidance and assistance to you. Take the first step now and complete this form. Let's get things moving!
Virtual Appointment
Unlike other "We Buy Houses" companies, we don't nickel and dime you for damages on your home, or charge you any visitation fees. We keep this step straightforward and to the point.
Close!
When it comes to speed, you can rely on Osborne Homes! We understand the importance of being quick when it's necessary and that's why we're dedicated to closing based on your timeline. We can even close in as little as 7-14 days - talk about speedy! So don't fret, you'll have that cash fast and be able to put this behind you quickly.
Just to name a few of the homes we frequently purchase

in La Puente:
Homes in Need of Extensive Repair
We often encounter homes in La Puente that require substantial repairs. These homeowners need to sell but may feel stuck if the funds to make the repairs aren't there or they don't have the time to make the repairs — or both. But at Osborne Homes, we want your house, even if it has water or flood damage. The bottom line is, if you have a home in La Puente, we're interested!
Retirement and Downsizing
Retirement is one of life's most gratifying milestones, and trying to sell a home during this time can leave many feeling stressed and unsatisfied. At Osborne Homes, we understand the situation, and we're committed to moving quickly to purchase your home for all cash, so you can retire without the stress of downsizing.
Facing Pre-Foreclosure or Foreclosure
Are you facing pre-foreclosure or already in the foreclosure process? Osborne Homes can assist you. We'll purchase your house before or during the foreclosure process and even offer you the possibility of renting the home back from us, so you don't need to worry about a harsh eviction process on your estate.
Bankruptcy Situations
Bankruptcy is tough for many; it may require offering your home as a valued asset to avoid bankruptcy, if that's not possible, you may face foreclosure. Osborne Homes can offer you all cash for your La Puente home to help you avoid bankruptcy and eventually foreclosure.
Singles, Duplexes & Condos
Singles, duplexes and condos are right up our alley. Regardless of the condition, we're interested in buying it. In La Puente, condos and duplexes are common, so we've made the process of selling your home to us stress-free and incredibly straightforward.
Rental Properties
Being a landlord can be a challenging experience, especially in La Puente where unexpected expenses can disrupt your cash flow quickly. At Osborne Homes, we understand this struggle, and we've bought hundreds of rental properties from exhausted landlords ready for a change.
Sellers Going Through Divorce
Going through a divorce? This life event can be emotionally taxing and throw unexpected complications into the mix - such as what to do with your home. At Osborne Homes, we understand the delicate nature of these circumstances. If you're navigating a divorce and need to quickly sell your La Puente property for cash, we're here to help. Contact us and we'll guide you through the process, easing your burdens during this difficult time.
Inherited Homes
Inheriting a home often comes with its own set of challenges, ranging from emotional ties to the logistical concerns of costly repairs or selling the property. If your inherited home in La Puente requires significant renovations or if dealing with it is more effort than you're willing to put forth, consider selling it to Osborne Homes.
Homes with Mold Issues
Dealing with mold infestations? We understand that this can be a costly and exhausting problem to tackle. In La Puente, severe mold issues can lead to unexpected expenses and the need for temporary relocation. If you're grappling with a mold problem in your home, Osborne Homes can step in. We'll buy your home as-is for cash, freeing you from the headache of mold remediation.
Fire-Damaged Homes
Fire damage can also bring significant stress and financial strain. Regardless of the extent of the damage or the quality of your insurance coverage, Osborne Homes is ready to help. We'll buy your fire-damaged home in La Puente at its fair market value, providing a straightforward, easy-as-can-be selling process.
Homes with Cracked Foundations
Selling a home with a cracked foundation can be really tough, especially given potential local restrictions. But at Osborne Homes, we're used to navigating these obstacles. We're ready and willing to buy your La Puente home, regardless of the severity of the foundation issues. We've helped countless homeowners in similar situations, and we're prepared to assist you too.
Get ALL CASH for Your Home. FAST.
Avoid La Puente Repair Costs When Selling Your Home
La Puente, California is not cheap, and making repairs on your home for a traditional market sale can quickly become a financial burden. Here are some common repair costs:
HVAC Repairs: $150-$1,250
Water Heater Repairs: $150-$1,300
Electrical Repairs: $60-$5,000
Roof Repairs: $75-$8,500
Simple and Easy Cash: Sell Your Home to Osborne Homes
We're serious when we say we buy homes in La Puente for cash. Sell your home to Osborne Homes and receive a check during the closing process. Use the funds immediately as you see fit, without any waiting periods.
Our Approach is

All About You
We pride ourselves on our customer-centric approach. At Osborne Homes, we care about more than just the value of your home – we genuinely care about you and your unique circumstances. Our commitment to transparency ensures you're informed and comfortable every step of the way. We prioritize your best interests, and we're not afraid to turn away sellers if our solution isn't the best fit for them.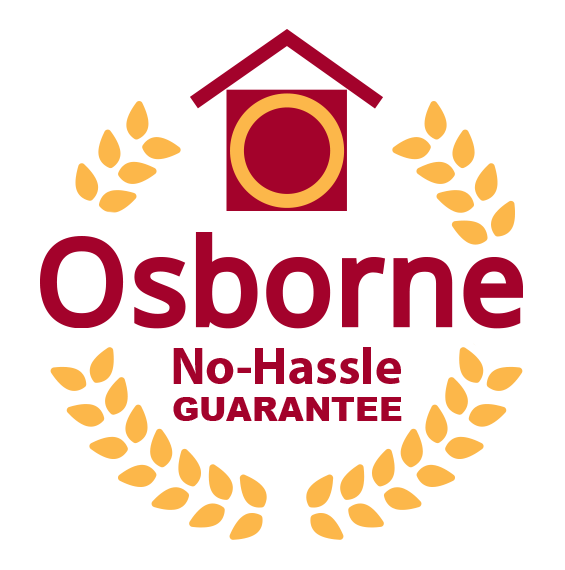 Sell My La PuenteHassle Free!
We Remove The Hassle From Selling Your

La Puente home
Selling a home in La Puente the traditional way can be a lengthy and stressful process. With Osborne Homes, we've streamlined the process, offering a hassle-free solution for homeowners looking to sell their homes
Here's What They're Saying:
Of the five homes I've bought and sold, this is by far the easiest and absolutely fair deal... I would recommend them to anybody looking to sell their house, if they asked for 10 stars I would give them 20... I had other bids on the market and they were considerably higher than anybody else. They took the time to listen about the property and considered all aspects and views given to them... Best wishes to all the Osborne group, just phenomenal job people!!!!
The tenants that I had in my house were just out of control. This just became super stressful and I was done with them and the house. A friend told me about Osborne homes, after a few phone calls and an appointment, I was able to sell my home with tenants included.
I got this house in an auction but I wanted to sell it so I sold it to Osborne. I have sold with Open Door before and it was bad. I loved the experience, hands on support and they tailored to my every need. If I need more homes to be sold I am choosing Osborne!
Frequently Asked Questions
Navigating the home selling process can be confusing, and at Osborne Homes, we're here to provide clarity. Below are some commonly asked questions from homeowners in La Puente looking to sell their homes to us:
Sell Your House Fast in La Puente Today!
Osborne Homes is all about quality, service and speed and it's something you can't find anywhere else. If you're ready to sell your La Puente house for cash, we're ready to buy it! Get started today with the best cash home buyers in La Puente. To get started, simply fill out the form to the right, call us, text us or send us an email and we'll get back to you within a few hours.