We Buy Houses in Long Beach, California
If you need to sell your house quickly in Long Beach, California, Osborne Homes can help. We buy homes for all cash and can close in as little as 7-14 days, so you can move on to the next chapter of your life without any unnecessary delays. Our process is designed to be quick and easy, so you can focus on your unique situation at hand. Contact us today to learn more about how we can help you get the cash you need for your house.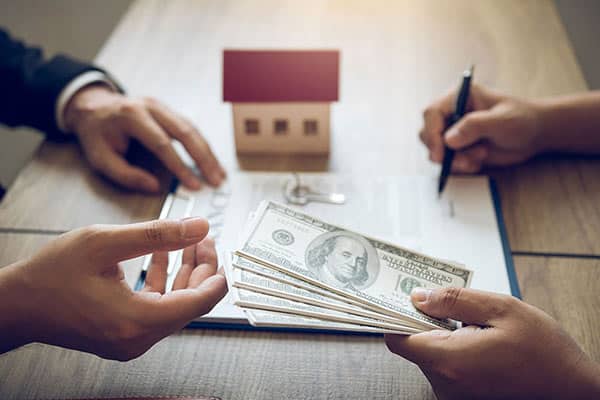 It Has Never Been Easier to Sell a Home in Long Beach!
Our 3 step approach to selling your Long Beach home makes the whole process a breeze:
Reach Out
To initiate the process, all you need to do is contact us. We'll take the time to ask you a few questions and understand your particular circumstances. To begin with step #1, fill out the form located to the right or click the button below.
Virtual Appointment
At Osborne Homes, we don't believe in charging you for damages or visitation fees like some other "We Buy Houses" companies. We keep this step simple and transparent, so you can feel confident in the process.
Close!
When it comes to timing, Osborne Homes doesn't play games. We understand the urgency of your situation, which is why we close on your timeline. In fact, we can often close in as little as 7-14 days, so you can access your cash quickly and move on with your life.
Cash Home Buyers in Long Beach: We Buy Homes in ANY Condition
Every Long Beach house is unique, and we understand that your situation is too. But rest assured, we've seen it all before, and chances are we've bought a house similar to yours! Here are just a few examples of the types of homes we frequently purchase in Long Beach:
Just to name a few of the homes we frequently purchase

in Long Beach:
Homes in Great Need of Repair
One of the most common types of homes we purchase in Long Beach are those that require significant repairs, or are in such disrepair that renovation isn't a viable option. If this describes your home, don't hesitate to get in touch with us to discuss your options.
Retiring And Downsizing
Retiring or downsizing can be a time-sensitive decision, and market conditions can make it difficult to predict how long it will take to sell your house, purchase another one, and move in. Osborne Homes offers a great solution for those looking to retire or downsize, with a guaranteed closing timeline. You can trust us to make the process quick and easy, so you can move on to the next chapter of your life with peace of mind.
Pre-Foreclosure or Foreclosure
If you're facing pre-foreclosure or in the foreclosure process, Osborne Homes is here to help. We've purchased dozens of Long Beach homes in this situation, and we understand the stress and uncertainty it can bring. One of the benefits of working with us over other companies is that we can buy your house for cash and rent it back to you, so you don't have to leave and continue the process. We're committed to finding a solution that works for you, even in difficult circumstances.
People Going through Bankruptcy
If you're experiencing bankruptcy and need to leverage your Long Beach home as collateral, Osborne Homes can help. We'll navigate the bankruptcy process with you to ensure that you don't have to use your home as collateral. Instead, we'll purchase your home and provide you with the funds needed to escape bankruptcy. Afterward, you can simply move out or rent the home back from us, no questions asked. We're committed to finding a solution that works for you, even in challenging situations like bankruptcy.
Singles, Duplexes & Condos
At Osborne Homes, we buy homes for all cash, regardless of condition. Even if your home is in bad shape, we're interested in making you an offer. If you're on a tight timeline and need to sell a duplex or condo with tenants occupying either side, we can help with that too. We'll handle the eviction process for you, so you don't have to worry about any unnecessary stress. Whatever your unique situation may be, we're here to help make the selling process as simple and stress-free as possible.
Rental Properties
Being a landlord can be a stressful experience, particularly in Long Beach where unexpected expenses can quickly disrupt your cash flow. At Osborne Homes, we understand this struggle, and we've purchased hundreds of rental properties from tired landlords who are ready to move on. Our selling process is simple and stress-free, so you can stop worrying about repairs for bad tenants and start living life on your own terms. Let us take care of the selling process for you, so you can move on to the next chapter of your life.
Sellers Going Through Divorce
Divorce is another common reason why homeowners need to sell their house. When one party ends up with the mortgage and doesn't want it, the situation can quickly become complicated and emotional. Many people going through a divorce are unsure what to do with their home, as it holds so many memories. Some want to hold on, while others understand that selling is the best option. At Osborne Homes, we understand the complexities of this situation, and we're here to help. If you're experiencing a divorce and need to sell your Long Beach house fast for cash, reach out to us and we'll guide you through the process.
Homes That Were Inherited
Inheriting a home can come with a lot of baggage, from emotional ties to the burden of costly repairs and a complicated selling process. It can take a lot of time and energy to deal with an inherited house, and for some, it's best to simply sell. In Long Beach, inherited homes can be hit or miss in terms of their condition, and if you find yourself with a home that requires significant repairs, it's best to sell it to Osborne Homes and let us handle it. We're experienced in buying homes in any condition, so you can trust us to provide you with a hassle-free and stress-free selling experience.
Homes with Mold Issues
Mold infestations can be devastating and costly to treat and resolve. In Long Beach, severe mold can come with extra expenses for homeowners. If the mold infestation has reached a certain point, you may be required to leave the residence at your own expense and find another place to stay while the problem is resolved. It's a difficult situation to be in, but if you're struggling with a mold infestation in your Long Beach home, Osborne Homes can help. We'll buy your home for cash, regardless of the condition, so you can avoid the costly and stressful process of mold removal.
Homes That Have Fire-damage
Fire damage is an issue we sometimes see in Long Beach homes, and we understand the stress and financial burden it can bring. At Osborne Homes, we're here to help. Even if you don't have the best fire insurance coverage, we'll buy your fire-damaged home for its true value with no questions asked. Let us help you get back on your feet by providing a hassle-free and stress-free selling experience.
Foundations That Have Cracks
Cracked foundations are a common issue in Long Beach homes and can be a major obstacle for sellers during the inspection process. In some cases, selling a home with a damaged foundation "as-is" may not even be an option due to local laws. At Osborne Homes, we have extensive experience navigating these challenges, and we're prepared to buy your Long Beach home with a cracked foundation, no matter how severe. We've purchased many homes in Long Beach, and we're ready to buy yours too!
Get ALL CASH for Your Home. FAST.
The Osborne Homes Approach is All About You
At Osborne Homes, our "you" approach sets us apart. We don't just care about the value of your home, we genuinely care about your unique situation. We understand that selling your home can be a difficult decision, and we're committed to being transparent with you throughout the entire process. We frequently turn away home sellers in Long Beach if we don't believe our solution is the best fit for their situation. If you want to learn more about our dedication to you and our process, simply reach out and chat with one of our professionals!
We Remove The Hsasle From Selling Your

Long Beach home
Selling a home in Long Beach can be a time-consuming and headache-inducing process. Traditional home sales require compliance with various laws, finding a real estate agent, showing the home, meeting contingency requirements, waiting for offers, and enduring lengthy 30+ day closing times. At Osborne Homes, we offer a hassle-free solution that has changed the game for homeowners looking to sell their homes for cash.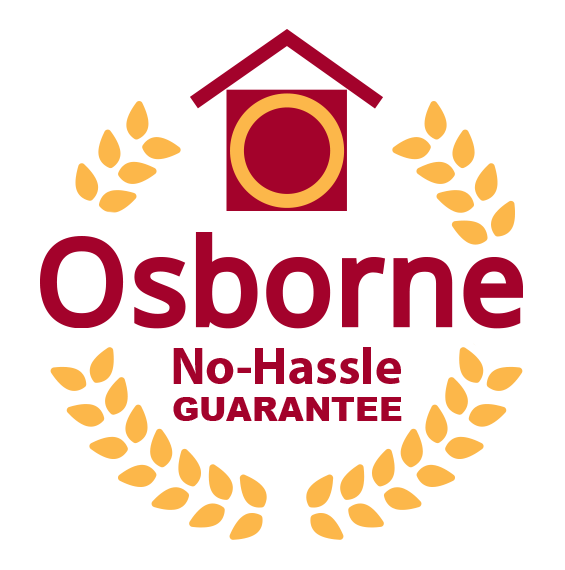 Sell My Long Beach Home Hassle Free!
We are feeling the love from our clients in Long Beach.
What Long Beach Home Sellers are Saying About Osborne Homes
Of the five homes I've bought and sold, this is by far the easiest and absolutely fair deal... I would recommend them to anybody looking to sell their house, if they asked for 10 stars I would give them 20... I had other bids on the market and they were considerably higher than anybody else. They took the time to listen about the property and considered all aspects and views given to them... Best wishes to all the Osborne group, just phenomenal job people!!!!
The tenants that I had in my house were just out of control. This just became super stressful and I was done with them and the house. A friend told me about Osborne homes, after a few phone calls and an appointment, I was able to sell my home with tenants included.
I got this house in an auction but I wanted to sell it so I sold it to Osborne. I have sold with Open Door before and it was bad. I loved the experience, hands on support and they tailored to my every need. If I need more homes to be sold I am choosing Osborne!
Avoid Long Beach Repair Costs When Selling Your Home
Long Beach, California is an expensive place to live, and making repairs on your home to sell on the traditional market can quickly become a financial burden. Here are the most common repairs requested during a traditional home sale, along with their average costs:
HVAC Repairs: $150-$1,250
HVAC issues are one of the top concerns found during a Long Beach home inspection, and repairs can quickly become costly depending on their severity.
Water Heater Repairs: $150-$1,300
Older homes in Long Beach may still have their original water heaters, which can cause problems and lead to rejection during the home-selling process. Replacement costs can be upwards of $1,500, depending on the brand and usage requirements.
Electrical Repairs: $60-$5,000
If your home was built earlier than modern standards, electrical issues can be expensive to repair. In some cases, a full reroute or splice may be required, and costs can range from $60 per hour to as much as $5,000.
Roof Repairs: $75-$8,500
At some point, every home will need roof repairs. Older homes may require a new roof altogether due to risk of caving, water damage, or shingle replacement. Hidden damages like water damage can be even costlier, potentially requiring a completely new roof at an average cost of $8,500 or more.
Instead of dealing with costly repairs, sell your Long Beach home fast for cash to Osborne Homes.
Simple and Easy Cash: Sell Your Home to Osborne Homes
At Osborne Homes, we mean it when we say we purchase Long Beach homes for cash. When you sell your home to us, you'll receive a check during the closing process that can be spent, deposited, or dispersed immediately without any waiting periods.
Frequently Asked Questions
At Osborne Homes, we understand that selling a home can be a complex process, and it's natural to have questions about it. That's why we've put together a list of the most frequently asked questions we receive from homeowners looking to sell their Long Beach homes to us. Here are the answers to some of the most common questions we get:
Sell Your House Fast in Long Beach Today!
Osborne Homes is all about quality, service and speed and it's something you can't find anywhere else.  To get started, simply fill out the form to the right, call us, text us or send us an email and we'll get back to you within a few hours.