We Buy Homes in Brea, California
Are you thinking about selling your house in Brea and hoping to get an all cash payment for it within 7-14 days? Your search ends with Osborne Homes! We prioritize speed and efficiency, allowing you to move forward without any needless hold-ups. Our process is uncomplicated and transparent,giving you peace during this significant transitional phase.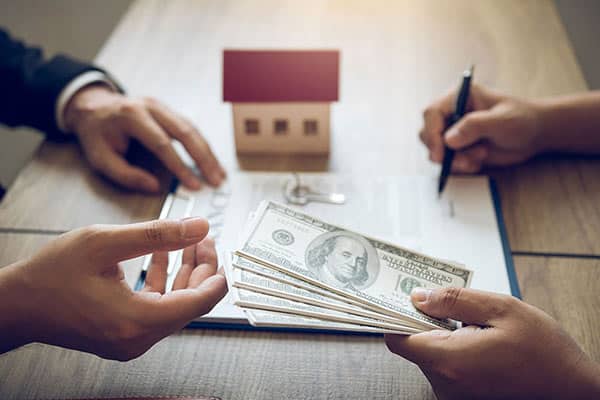 Home Selling in Brea Has Never Been Easier!
We utilize a 3-step approach to make selling your house in Brea as smooth as possible:
Get in Touch
Don't hesitate to reach out to us! We'll collect some information to get to know your situation better, which then enables us to provide the right guidance and support. Begin your journey by filling out this form. Let's set things in motion!
Schedule an Appointment
At Osborne, we take the hassle out of selling your home, with no costs for damages or visitation fees. Our virtual appointment puts you closer to a hassle-free sale without leaving the comfort of your own home!
Close!
When it comes to FAST closing, Osborne Homes is your reliable partner! We know how important it is to move quickly in these kinds of circumstances, and that's why we're committed to wrapping up the deal based on your schedule. We can finalize in as few as 7-14 days! So, rest easy knowing that, with us, you will have quick cash so you can put this chapter behind you.
Just to name a few of the homes we frequently purchase

in Brea:
Houses Requiring Major Repairs
We frequently encounter houses in Brea that need significant repairs. Homeowners who need to sell but are held back due to lack of funds or time for repairs find a solution with us. At Osborne Homes, we're interested in your house, no matter the type or severity of the damage. In short, if you own a house in Brea – we want it!
Retirement and Downsizing
Retirement is a rewarding phase of life, but selling a house during this period can cause stress and dissatisfaction. At Osborne Homes, we empathize with your situation and are committed to buying your house for all cash, quickly, enabling a stress-free transition to a wonderful retirement.
Facing Pre-Foreclosure or Foreclosure
Are you facing pre-foreclosure or undergoing the foreclosure process? Osborne Homes can step in. We'll buy your house before or during foreclosure, even providing the option to rent it back from us, which can save you from a harsh eviction process.
Bankruptcy Cases
Bankruptcy can be challenging for many; you may need to present your house as a valuable asset to avoid bankruptcy or face foreclosure. Osborne Homes can provide all cash for your Brea house to help you dodge bankruptcy and ultimately, foreclosure.
Singles, Duplexes & Condos
Singles, duplexes and condos are right in our ballpark. Regardless of the condition it's in, we will buy it. In Brea, condos and duplexes are prevalent, making them harder to sell. We streamline the process by being your ready and willing buyer, today.
Rental Properties
Being a landlord can be tough, especially in Brea, where unexpected costs can quickly disrupt your financial balance. At Osborne Homes, we understand this predicament. It's more common than you might think! We have purchased numerous rental properties from tired landlords seeking relief.
Divorcing Sellers
Going through a divorce? This can be an emotionally draining event, adding unexpected complications like what to do with your shared home. At Osborne Homes, we recognize the sensitive nature of such situations. If you're going through a divorce and need to quickly sell your Brea property for cash, we're here to assist. Contact us, and we'll guide you smoothly through the process, alleviating your stresses during this challenging period.
Inherited Houses
Inheriting a house often brings a unique set of challenges, from emotional ties to logistical concerns such as expensive repairs or selling the property. If your inherited house in Brea needs substantial renovations, or managing it seems like more trouble than it's worth, consider selling it to Osborne Homes.
Houses with Mold Problems
Struggling with mold outbreaks? We understand that it can be a costly and tiring issue to resolve. In Brea, severe mold problems can lead to unforeseen expenses and the requirement for temporary relocation. If you're wrestling with a mold issue in your home, Osborne Homes can intervene. We'll buy your house as-is for cash, liberating you from the nuisance of mold remediation.
Homes Damaged by Fire
Fire damage can also lead to substantial stress and financial burden. Regardless of the scale of the damage or your insurance coverage quality, Osborne Homes is here to help. We'll buy your fire-damaged house in Brea at its fair market value, promising a straightforward, hassle-free selling process.
Houses with Foundation Cracks
Selling a house with a cracked foundation can be quite the challenge, especially considering potential local restrictions. But Osborne Homes is adept at overcoming these problems. We're ready and eager to buy your Brea house, regardless of the severity of the foundation problems. We've helped countless homeowners in similar situations, and we're prepared to assist you too.
Get ALL CASH for Your Home. FAST.
Our Strategy is Centered Around You
At Osborne Homes, we care about more than just your house's value – we genuinely care about you and your unique circumstances. We take pride in our customer-focused approach. We prioritize your best interests, and we won't hesitate to turn you away if our solution isn't the best fit for you.
Quick and Convenient Cash: Sell Your House to

Osborne Homes
When we say we buy houses in Brea for cash, we mean it. Sell your house to Osborne Homes and receive a check during the closing process. Cash it and use the funds any way you deem fit, without having to wait around.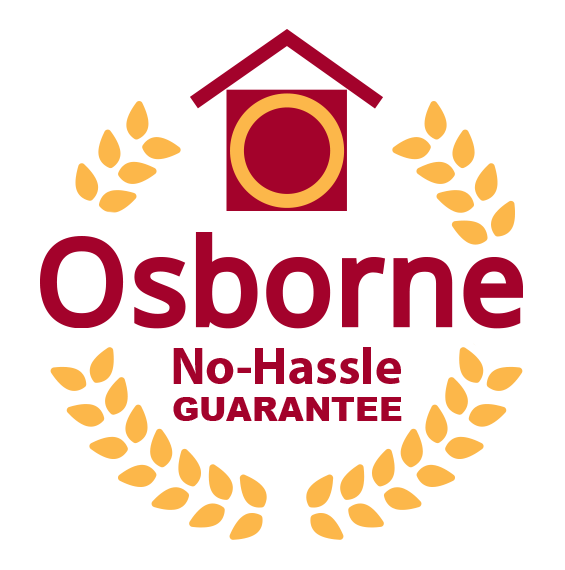 Sell My Brea Home Hassle Free!
Brea, California isn't cheap, and making repairs on your house for a traditional market sale can swiftly become a financial burden. Here are some typical repair costs:
Brea, California isn't cheap, and making repairs on your house for a traditional market sale can swiftly become a financial burden. Here are some typical repair costs:
HVAC Repairs: $150-$1,250
Water Heater Repairs: $150-$1,300
Electrical Repairs: $60-$5,000
Roof Repairs: $75-$8,500


Instead of dealing with these expenses, consider selling your Brea house as-is for cash to Osborne Homes. We buy houses in any condition, helping you avoid these hefty repair costs.
We Make Selling Your Brea House a Breeze
Selling a house in Brea the conventional way can be a long and nerve-wracking process. With Osborne Homes, we've streamlined the process, offering a trouble-free solution for homeowners looking to sell their houses.
Frequently Asked Questions
Navigating the home-selling process can be confusing at times. Osborne Homes is here to provide transparency and clarity. Below are some frequently asked questions we've received from homeowners looking to sell their houses to us:
Get Your Brea House in Escrow Immediately!
At Osborne Homes, we pride ourselves on delivering quality, service, and speed that you won't find anywhere else. We are always ready to buy your Brea house for cash, providing you with a hassle-free and seamless selling experience. Our team of professionals is dedicated to providing you with the best cash home-buying service in Brea. To get started, simply fill out the form to the right, give us a call, send us a text, or an email, and we'll get back to you within a few hours. Don't hesitate to reach out to us today and experience the Osborne Homes difference.