We Buy Houses in Huntington Beach, California
Facing challenges with your Huntington Beach home? Osborne Homes can help. Sell to us without the usual hassles. We offer an all-cash solution, ensuring a seamless and prompt sale. Trust us to make it easy.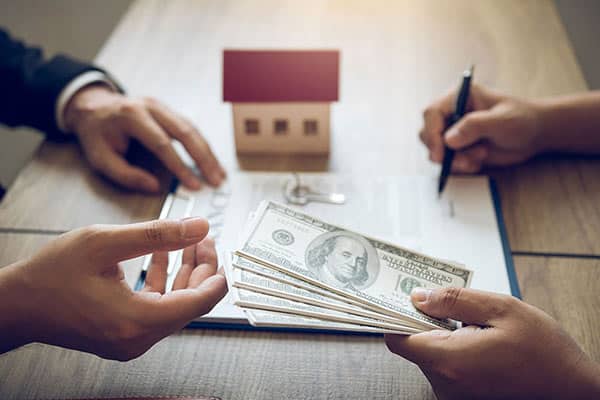 Three Steps to a Hassle-Free Sale
Selling your Huntington Beach home has never been easier. With Osborne Homes, it's as simple as 1, 2, 3:
Reach Out
The first step is to simply reach out to us. During this stage, we'll ask you a few questions to get to know you and your unique situation better. To get started with step #1 simply fill out the form at the top, or hit the button below.
Virtual Appointment
Unlike other "We Buy Houses" companies, we don't nickel and dime you for damages on your home, or charge you any visitation fees. We keep this step straightforward and to the point.
Close!
At Osborne Homes, we don't beat around the bush when it comes to timing. We close on your timeline and we can often close in as little as 7 days. We close fast, so you can quickly enjoy your cash.
We Buy Homes of All Types and in Any Condition
Whether it's a beachfront bungalow, a modern condo, or an older family home in Huntington Beach, Osborne is ready to buy. We understand the unique charm and challenges of each property. The best part? We purchase homes in ANY condition—no repairs or upgrades needed. Let us simplify your sale.
Just to name a few of the homes we frequently purchase

in Huntington Beach, California:
Avoid Foreclosure Woes
Facing foreclosure on your beachside condo in Huntington Beach? Osborne understands the urgency and is ready to make an all-cash offer, helping you bypass lengthy bank processes.
Outdated or Worn-Down Homes
Have an older home that's seen better days? Whether it's outdated interiors or termite damage, we buy properties in their current condition, no repairs needed.
Beachfront Erosion Issues
Did your beachfront property suffer erosion or flooding damage? While this can deter traditional buyers, Osborne Homes sees the potential and offers a hassle-free solution.
High Tide Flooding Challenges
Experiencing frequent high tide flooding in your home near the wetlands? These unique Huntington Beach challenges are no problem for Osborne Homes. We'll buy it as-is.
Earthquake-Induced Foundation Problems
With an area prone to earthquakes, some homes inevitably show foundational issues over time. If you're hesitant about repair costs, sell to Osborne Homes without any upgrades.
Get ALL CASH for Your Home. FAST.
Bypass Costly Repairs in Huntington Beach
The allure of Huntington Beach comes with unique challenges when selling a home. Traditional methods often necessitate fixing damages first, digging deep into your wallet. Let's shine a light on some common repairs and their associated costs:
Most Common Huntington Beach Repairs
Foundation Fixes from Coastal Erosion 
The proximity to the beach may lead to foundation issues due to coastal erosion. Repairing such damages can cost between $5,000 to $7,000, depending on severity.
Tackling Saltwater Corrosion 
The saltwater breeze, though refreshing, results in corrosion, especially on metal fixtures. Replacing or repairing these fixtures averages around $2,000 to $4,000.
Mold and Mildew Remediation 
Thanks to Huntington Beach's humidity, mold and mildew are frequent culprits. Mold remediation can range between $1,500 to $3,500.
Roofing Renewal from Ocean Winds 
The constant sea breeze, though soothing, can damage roofs over time. Replacing or mending them can set you back $5,000 to $10,000.
Why Choose Osborne Homes?
In the vibrant heartbeat of Huntington Beach, Osborne Homes offers homeowners a stress-free escape from the traditional market hassles. We buy your home "as-is", meaning no repairs, no lengthy wait times, and no extra costs. Dive into a seamless selling experience and receive a fair, all-cash offer promptly.
At Osborne Homes, we value more than just property; we prioritize YOU. Every step, from initial contact to closing, is tailored to ensure your convenience and peace of mind. Say goodbye to the stress of traditional selling and embrace an approach that truly understands your needs.
Simplifying Your Home Sale
Selling a Los Angeles home takes a lot of time and typically comes with a headache or two. There are a lot of laws you have to abide by to sell on the traditional market and several other hassles that come with the process such as finding a real estate agent, showing the home, meeting contingency requirements, waiting for offers and the extremely long 30+ day closing times. Our hassle removing process has changed the game for many looking to sell their homes for cash.
Huntington Beach homeowners, it's time for stress-free selling. Trust Osborne Homes for a swift, fair offer. Let's make your home-selling journey effortless.