We Buy Homes in Newport Beach, California
Need a quick sale for your Newport Beach property, with cash in your pocket in as little as 7-14 days? Look to Osborne Homes! We work fast to get you what you need, allowing you to move on with your life without the usual delays of a traditional home sale. Our process is quick and uncomplicated, giving you a sense of calm during this significant life event.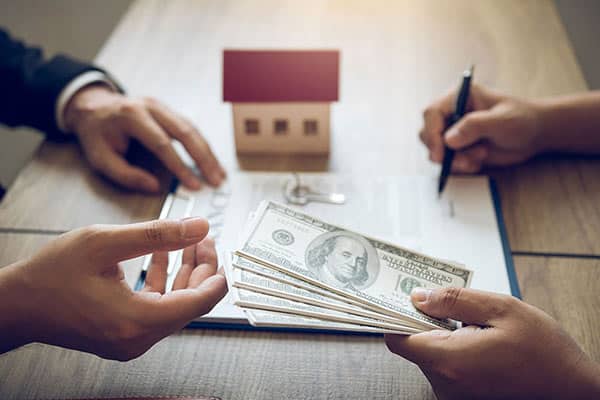 Selling Your Newport Beach Home Has Never Been Easier!
Selling your home in Newport Beach is a walk in the park with our 3-step method:
Reach Out
The first step is to simply reach out to us. During this stage, we'll ask you a few questions to get to know you and your unique situation better. To get started with step #1 simply fill out the form at the top, or hit the button below.
Virtual Appointment
Unlike other "We Buy Houses" companies, we don't nickel and dime you for damages on your home, or charge you any visitation fees. We keep this step straightforward and to the point.
Close!
At Osborne Homes, we don't beat around the bush when it comes to timing. We close on your timeline and we can often close in as little as 7 days. We close fast, so you can quickly enjoy your cash.
Just to name a few of the homes we frequently purchase

in Newport Beach:
Homes Requiring Major Repairs
In Newport Beach, many homes require substantial repairs, which can deter homeowners from selling. At Osborne Homes, we're interested in your property, regardless of its condition. We even take homes with foundation cracks and fire-damage! Point is - If you own a home in Newport Beach, we're interested!
Retirement and Downsizing
Retirement is a joyous occasion, but selling a home during this time can create stress and hardship. At Osborne Homes, we empathize with this, and we ensure we can act fast to buy your home for all cash, letting you retire without the stress that comes along with downsizing.
Pre-Foreclosure or Foreclosure
Caught up in pre-foreclosure or already in the foreclosure process? Osborne Homes is here to help. We'll buy your house before or during foreclosure, even giving you the option to rent the home back from us if you want, sparing you the rough eviction process.
Bankruptcy Situations
Bankruptcy is a tough time for many. It might require putting your home up as a valuable asset to dodge bankruptcy; if you don't do that, foreclosure may be imminent. Osborne Homes can offer you all cash for your Newport Beach home in a hurry to help you steer clear of bankruptcy and eventual foreclosure.
Singles, Duplexes & Condos
Singles, duplexes and condos are right up our alley. Regardless of the condition, we're interested in buying them. In Newport Beach, condos and duplexes are commonplace. As the top cash home buyer in Newport Beach, California, we have purchased many of them, and we want more!
Rental Properties
Being a landlord can be stressful, particularly in Newport Beach where unexpected costs can eat into your cash flow quickly. At Osborne Homes, we get it, and we've bought hundreds of rental properties from weary landlords ready to move on. Don't worry for a second about repairing tenant-caused damage or how to evict difficult tenants. We've got you. Let us handle everything.
Divorce-related Home Sales
Divorce can complicate homeownership, often leading to complex emotional decisions regarding the shared property. If you're navigating a divorce and are unsure about what to do with your Newport Beach home, Osborne Homes can guide you. We understand this challenging situation and can help you sell your home quickly and for all cash.
Inherited Homes
Inheriting a home can bring a mix of unexpected responsibilities, from potentially costly repairs to dealing with difficult tenants and a complicated selling process. If the inherited property in Newport Beach requires significant repairs or maintaining and it becomes too burdensome, you can trust Osborne Homes. We're skilled in buying homes in any condition.
Mold Infestation
Severe mold infestations can be distressing and expensive to manage. If your Newport Beach home is grappling with a mold problem, Osborne Homes can provide a solution. We will buy your home for cash, irrespective of its condition, helping you avoid the stressful and costly process of mold remediation.
Fire-damaged Homes
Fire damage can pose a significant stress and financial burden on homeowners. If your Newport Beach home has suffered fire damage, Osborne Homes will take it, no questions asked. Regardless of your insurance coverage, we'll buy your fire-damaged home at its fair value.
Homes with Cracked Foundations
Cracked foundations can pose a significant hurdle during the home selling process. In some instances, local laws may prevent an "as-is" sale of a home with a damaged foundation. At Osborne Homes, we're well-versed in handling these challenges and are ready to buy your home, regardless of the foundation damage.
Get ALL CASH for Your Home. FAST.
Avoid Newport Beach Repair Costs When Selling Your Home
Living in Newport Beach, California, can be costly, and the expenses associated with repairing your home for a traditional market sale can be overwhelming. Here are common repairs requested during a conventional home sale and their average costs:
HVAC Repairs: $150-$1,250
Water Heater Repairs: $150-$1,300
Electrical Repairs: $60-$5,000
Roof Repairs: $75-$8,500
Simple and Easy Cash: Sell Your Home to Osborne Homes
With Osborne Homes, selling your Newport Beach home for cash is a straightforward process. Upon closing, you'll receive a check that can be used, deposited or distributed immediately, with no waiting periods.
Osborne Homes Approach

is All About You.
Our unique approach focuses on you, the homeowner. We care about your unique circumstances and understand that selling a home can be a difficult decision. Our commitment to transparency throughout the process ensures that we only proceed if we believe our solution is genuinely the best fit for your situation. To learn more about our approach and dedication, reach out and chat with one of our professionals!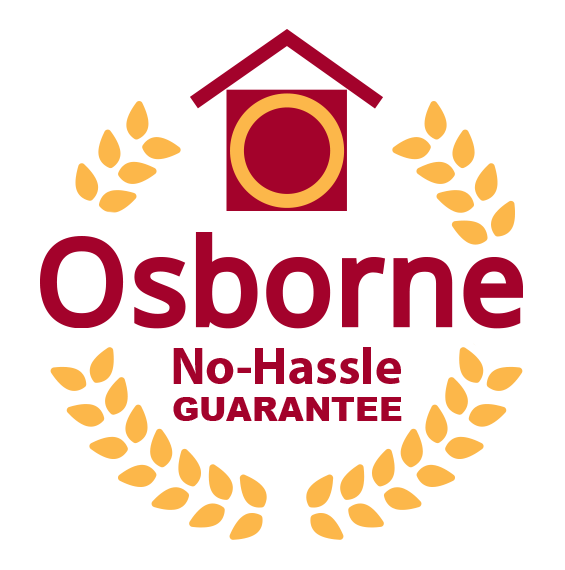 Sell My Newport Beach House Hassle Free!
We Remove The Hassle From Selling Your

Newport Beach home
The traditional home selling process can be tedious and stressful, involving compliance with various laws, finding a real estate agent, home showings, meeting contingency requirements, waiting for offers and enduring lengthy closing times. Osborne Homes provides a game-changing solution for homeowners looking to quickly sell their homes for cash.
Here's What They're Saying:
Of the five homes I've bought and sold, this is by far the easiest and absolutely fair deal... I would recommend them to anybody looking to sell their house, if they asked for 10 stars I would give them 20... I had other bids on the market and they were considerably higher than anybody else. They took the time to listen about the property and considered all aspects and views given to them... Best wishes to all the Osborne group, just phenomenal job people!!!!
The tenants that I had in my house were just out of control. This just became super stressful and I was done with them and the house. A friend told me about Osborne homes, after a few phone calls and an appointment, I was able to sell my home with tenants included.
I got this house in an auction but I wanted to sell it so I sold it to Osborne. I have sold with Open Door before and it was bad. I loved the experience, hands on support and they tailored to my every need. If I need more homes to be sold I am choosing Osborne!
Frequently Asked Questions
At Osborne Homes, we recognize the intricacies involved in selling a home, and we are here to address any concerns you may have. We've compiled a list of the most frequently asked questions we get from homeowners, along with their answers. Here they are:
Sell Your House Fast in Newport Beach Today!
Osborne Homes is all about quality, service and speed and it's something you can't find anywhere else. If you're ready to sell your Newport Beach house for cash, we're ready to buy it! Get started today with the best cash home buyers in Newport Beach. To get started, simply fill out the form to the right, call us, text us or send us an email and we'll get back to you within a few hours.