We Buy Houses in Berkeley, California
Turn your Berkeley home into a pile of cash with Osborne Homes and wrap up the process in as little as a few weeks! We streamline the selling experience to help you focus on what's important to you – selling FAST and moving on with your life!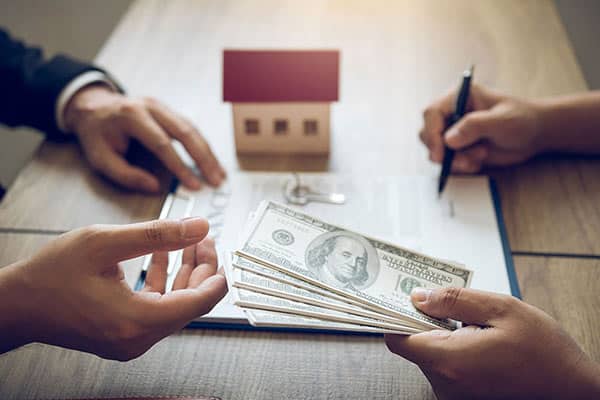 We Make Selling Your Berkeley House Easier than Ever
Get in Touch
Kick things off by simply getting in touch. We'll ask a few questions to understand you and your situation better. Start your journey by filling out the form on the right, or just hit the button below.
Virtual Appointment
Unlike other "We Buy Houses" companies, we don't nickel and dime you for damages on your home, or charge you any visitation fees. We keep this step straightforward and to the point.
Close the Deal!
At Osborne Homes, we value your time. That's why we work according to your schedule, and often wrap things up within a few weeks. Swift closures mean you get to enjoy your cash sooner.
We're the Go-To Cash Buyers in Berkeley - We Buy Homes in Any Condition
Every house in Berkeley is unique, and so is every homeowner's situation. But we've got your back, no matter what. We've bought it all, from fixer-uppers to picture-perfect properties. Just to give you an idea, here are a few types of homes we often purchase in Berkeley:
Just to name a few of the homes we frequently purchase

in Berkeley:
Fixer-Uppers
We often buy Berkeley homes that are in serious need of repairs. If your property is one that needs more than a little TLC, give us a shout.
Ready to Retire or Downsize?
If you're looking to retire or downsize, and need a quick and certain timeline, Osborne Homes is your solution. Forget market unpredictability and complicated processes - we guarantee a swift closing timeline.
Facing Foreclosure?
If your Berkeley home is in pre-foreclosure or facing foreclosure, we're here to help. We buy houses for cash and rent them back to the homeowners, offering a stress-free option to continue living in your home while navigating foreclosure.
Navigating Bankruptcy?
If bankruptcy has got you considering your Berkeley home as collateral, let Osborne Homes step in. We can buy your home, provide you with the funds to avoid bankruptcy, and even let you rent it back from us.
Single Family Homes, Duplexes & Condos
Regardless of the condition of your home, even if it's in pristine shape, we'll buy it! Need to sell a tenant-occupied duplex? No problem - we handle evictions, too. And the same goes for condos!
Tired of Being a Landlord?
Owning rental properties can be a hassle, and in Berkeley, it can quickly strain your budget. We've helped countless landlords by buying their properties, and they love our hassle-free process.
Going Through a Divorce?
Divorce often complicates the question of home ownership. If you're facing a split and need to sell your Berkeley house fast, we're here to help. We buy homes for cash, making the process simple and speedy.
Inherited a House?
Inheriting a home can be a mixed bag of emotions and responsibilities. If you find yourself with an inherited property that needs too many repairs or carries too much emotional weight, we can help by buying it off your hands.
Dealing with Mold?
Mold infestations can be devastating and costly. In many cases, it's easier to sell a home with severe mold problems rather than deal with the cost and hassle of remediation. We buy houses with mold problems, no questions asked.
Had a Fire?
If your Berkeley home has suffered fire damage, we can help. We understand the challenges of dealing with insurance and recovery, and we'll buy your fire-damaged home as-is, helping you to move forward.
Got Foundation Problems?
If your home has a cracked foundation, don't worry. We buy houses with all sorts of issues, including serious structural problems. We've navigated this process many times, and we can guarantee we'll buy your Berkeley home, no matter how 'cracked' it might be.
Get ALL CASH for Your Home. FAST.
Avoid the High Cost of Home Repairs in Berkeley When Selling Your Home
Living in Berkeley, and indeed in California, doesn't come cheap. Repairing your home to sell it on the open market can put a serious dent in your wallet. Still not convinced? Take a look at these common repairs requested during a traditional sale and their average costs:
HVAC Fixes: $150-$1,250 
HVAC problems often crop up during home inspections in Berkeley, and the repair costs can skyrocket depending on the extent of the issue. You could be looking at anything from $150 to $1,250.
Water Heater Fixes: $150-$1,300 
Water heaters, especially in older Berkeley homes, can fail unexpectedly. Some buyers might pass on a house with an aged water heater, given that a replacement can cost up to $1,500, depending on the model and usage.
Electrical Fixes: $60-$5,000
If your house is older or was flipped, and electrical issues arise, brace yourself for a big bill. Houses like these often need extensive rewiring to meet current safety standards. An electrician can charge anywhere from $60 per hour to $5,000 for more complex jobs.
Roof Fixes: $75-$8,500 
All homes, regardless of age, will eventually need roof repairs. Older homes might even require a full roof replacement due to risks like water damage or structural instability. In 2023, the average cost for a new roof was $8,500, with prices for larger roofs climbing even higher. 
Straightforward Cash Deals, No Fuss.
When we say we buy homes for cash in Berkeley, California, we mean literal cash. With Osborne Homes, you'll receive a check for your home during the closing, ready to be spent, shared, or banked right away, with no waiting periods involved.
At Osborne Homes, It's All About You.
Our customer-centric approach sets us apart. We genuinely care about your unique situation, not just the potential value of your home. We've turned down sellers in Berkeley when our solution wasn't the best fit for their needs. Transparency is our promise to you. Interested in learning more about our process and commitment to you? Just reach out and have a chat with one of our experts!
Selling Your Berkeley Home Has Never Been

Easier
Selling a home in Berkeley can be a time-consuming and often stressful process. There are numerous laws to adhere to when selling on the traditional market, and a host of challenges that come with it – from finding a realtor and showcasing your home to meeting contingency demands and enduring lengthy 30+ day closing times. Our hassle-free approach is a game-changer for those looking to sell their homes quickly and for cash.
Berkeley, California Residents Adore Us! Hear What They Have to Say:
Of the five homes I've bought and sold, this is by far the easiest and absolutely fair deal... I would recommend them to anybody looking to sell their house, if they asked for 10 stars I would give them 20... I had other bids on the market and they were considerably higher than anybody else. They took the time to listen about the property and considered all aspects and views given to them... Best wishes to all the Osborne group, just phenomenal job people!!!!
The tenants that I had in my house were just out of control. This just became super stressful and I was done with them and the house. A friend told me about Osborne homes, after a few phone calls and an appointment, I was able to sell my home with tenants included.
I got this house in an auction but I wanted to sell it so I sold it to Osborne. I have sold with Open Door before and it was bad. I loved the experience, hands on support and they tailored to my every need. If I need more homes to be sold I am choosing Osborne!
Snap Up a Quick Sale for Your Berkeley Home Today!
Osborne Homes embodies quality, efficiency, and exceptional service like no other. If you're prepared to exchange your Berkeley house for cash, we're eager to make the purchase! Launch your journey today with the most reliable cash home buyers in Berkeley. To start, simply fill out the form on the right, give us a call, text, or send us an email, and we'll get back to you in no time.
Frequently Asked Questions
We at Osborne Homes frequently encounter queries regarding our process for buying homes in Berkeley – hence, we thought it best to compile and address the most common ones right here for your convenience.
Sell Your House Fast in Berkeley Today!
Osborne Homes is all about quality, service and speed and it's something you can't find anywhere else. If you're ready to sell your Berkeley house for cash, we're ready to buy it! Get started today with the best cash home buyers in Berkeley. To get started, simply fill out the form to the right, call us, text us or send us an email and we'll get back to you within a few hours.