Can you sell a house that needs repairs?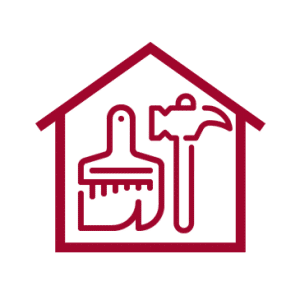 You have probably read about home sellers getting used by their buyers after the house has been sold. You might have even heard stories from a friend or from your own neighbors. The issue usually involves undisclosed problems or damage that was uncovered by a home buyer.
Later that potentially hurts the property's value. Sometimes, repairs were promised before the close of escrow and never satisfactorily made. In either case, imagining such a scenario happening to you can put you on edge when it comes time to sell your home. And, this might make you rethink. Whether you should fix your house or sell it 'as-is'.
So if you're wondering "can I sell my house without making repairs", well, technically, repairs are not required to sell a house in California. To help take some of that edge off, we will take a look at what you should and should not do, as well as what you can do, once you decide to sell.
Before you read on, you should know that selling your house to Osborne Homes does not require any repairs be done to your house. Most traditional markets it isn't a requirement either, sometimes it can just be too much work to consider. Sell your house without repairs today! 
What repairs are required to sell a house in California?
Whether you are in Kern County or Riverside, you are not necessarily required to make any repairs to your home before selling it. It is generally understood that residential properties are being sold and bought 'as-is.' Ideally, that should make the exchange between sellers and buyers pretty straightforward. But, the reality is that selling your house 'as-is' has the potential to get complicated—and expensive. If you do not do what is required of you as a home seller. Luckily, the requirements are fairly straightforward.
You will need to either disclose. In writing, any problems that you are aware of all potential buyers. Especially if you are selling a home that needs major repairs, or performs renovations before you even market your property for sale. When you fail to do one or the other, you could be asking for legal trouble. Particularly if you know of an existing issue that may devalue the home, like a leaking roof or a damaged foundation, and deliberately withhold the information.
Ignorance of problems with your property will not necessarily save you from legal ramifications down the line. You can be held accountable for a problem that crops up later. Even if you were unaware of it, like root intrusion through the sewer line. You could also be held responsible if you ignored the resulting symptoms, like plumbing issues in the bathrooms. And, if a lawsuit is brought to bear, you may have to pay more in damages than if you had chosen to perform renovations in the first place.
Sell Your House to Osborne Homes Today
Benefits Of An Inspection To Identify Repairs
So, at the very least, you should arrange to have your own inspection performed before you put your home on the market. Whether the inspector uncovers several major issues or just a few minor ones. It will help you determine if you want to take the time and spend the money to repair the house.
Doing so could help to justify your asking price and, depending on how much work you are willing to do, increase the number of offers you receive. Then again, if you are moving out of state for a job or have costly medical expenses coming due. Investing in rehab may be out of the question.
If that is the case, your next course of action is to ensure that the inspection report. That is made available to every potential buyer. Who inquires about the home—even those who intend to perform inspections of their own.
Disclosing known defects in the home when attempting to sell your house 'as-is,'. However, it can certainly impede your ability to sell quickly. If you are trying to offload a house with foundation problems or a damaged and leaking roof.
If you do get offers, they will likely include requests for repairs or a credit on the purchase price or both. None of these 'as-is' scenarios is ideal. All of them will potentially put you at a disadvantage.
But, there is one 'as-is' option that can help you sell your house fast and at a fair price. All that is required you make the right call.
Sell Your California Home Without Making Any Repairs
At Osborne Homes, we buy properties in any condition. You won't have to make any repairs, provide an inspection report, or worry that your home's problems will scare us away—or cause us to seek reparations later. That's because our expertise centers on buying houses that need renovations for a fair price and performing the rehab ourselves.
In fact, if your house needs work, it is much more likely to work for us. That is how we have been doing business since 2007. And, if you are ready to sell your house 'as-is' and without repercussions. It is how we would love to do business with you.
Take the edge off of selling your house 'as-is.' Get in touch with Osborne Homes online or call us at 559-468-6149 to get a quick offer on your home today.