We Buy Houses in San Bernardino, California
If you're looking to sell your San Bernardino house for cash, Osborne Homes is here to help. We make the process quick and easy, allowing you to close in as little as 7 days. With our streamlined approach, you can focus on your unique situation at hand while we take care of the rest.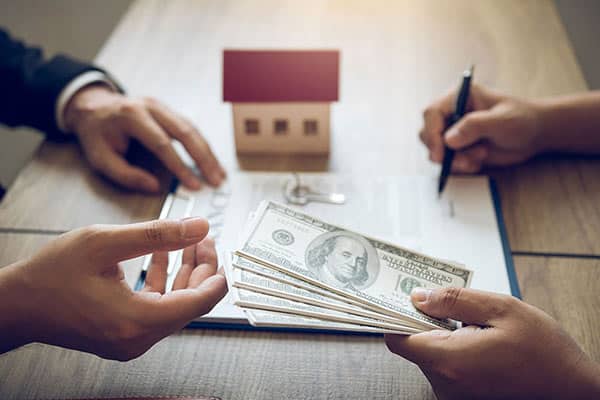 There's No Easier Way to Sell Your San Bernardino Home
Our quick 3-step approach makes selling your San Bernardino home a breeze. Simply reach out to us, schedule an appointment and close the deal.
Reach Out to Us
The initial stage is to contact us by filling out the form to the right or clicking the button below. We will ask you some questions to gain a better understanding of your individual situation. This is the first step in the process.
Schedule an Appointment
At Osborne Homes, we distinguish ourselves from other "We Buy Houses" companies by not charging any visitation fees or nickel and dimming you for damages on your home. We keep this step simple and direct to provide a hassle-free experience for our clients.
Close the Deal!
At Osborne Homes, we understand the importance of timing when it comes to selling your home. That's why we offer a flexible closing timeline that works best for you. In fact, we can often close in as little as 7 days, allowing you to enjoy the cash from the sale quickly and easily. We prioritize a fast and hassle-free closing process to ensure your complete satisfaction.
Cash Home Buyers in San Bernardino: We Buy Homes in Any Condition
We understand that every San Bernardino house is different, and we recognize that your situation is unique. However, we have extensive experience buying homes in various conditions, and it's likely that we've bought a home similar to yours before. Here are some examples of the types of homes we frequently purchase in San Bernardino:
Just to name a few of the homes we frequently purchase

in San Bernardino:
Homes That Need Repairs
We often buy San Bernardino homes that require extensive repairs or renovations that are beyond the seller's means. If your home falls into this category, we're interested in hearing from you.
Retiring Or Downsizing
Retirement or downsizing is a decision that often requires a quick action plan, and with unpredictable market conditions, selling your house and buying a new one can be a daunting task. That's where Osborne Homes comes in, offering a reliable and efficient solution for those seeking to downsize or retire. With us, you can expect a guaranteed closing timeline and a stress-free selling experience.
Foreclosures
At Osborne Homes, we understand the difficulties homeowners face when their homes are in pre-foreclosure or foreclosure. We've purchased many homes in San Bernardino facing this situation and are here to help you as well. One of the benefits of working with us is that we'll buy your house for cash, and if you are in the foreclosure process or facing foreclosure, we'll rent the property back to you, so you can continue to stay in your home. This approach helps alleviate the burden of finding new accommodations during a stressful and challenging time.
Bankruptcies
If you're going through bankruptcy and need to avoid using your San Bernardino home as collateral, Osborne Homes can assist you. We'll work with you through the bankruptcy process and buy your home for cash, giving you the funds you need to avoid bankruptcy. You can then choose to move out or rent the home back from us without any hassle.
Duplexes & Condos
No matter what condition your home is in, Osborne Homes is ready to purchase it for cash. Even if your property is in excellent condition, we'll still provide you with a cash offer. We understand that time is of the essence, and we're here to help you sell your duplex with tenants occupying either side or your condo quickly and easily. We'll even handle the eviction process for you to alleviate any stress that comes with it.
Rental Properties
Owning rental properties in San Bernardino can be stressful and can quickly affect your cash flow. At Osborne Homes, we've purchased hundreds of rental properties from tired landlords who appreciate the simplicity of our selling process. Say goodbye to the stress of making repairs for bad tenants and start living life on your own terms.
Divorce
Divorce can be a difficult time, and deciding what to do with your home can add to the stress. At Osborne Homes, we understand that selling your home may be the best solution for you. We have worked with many couples going through a divorce in San Bernardino, and we can help you too. Whether you want to hold onto the home or sell it quickly for cash, we are here to assist you.
Inherited Homes
Acquiring a home through inheritance can come with a myriad of challenges. For some individuals, it entails emotional weight, while for others it involves extensive repairs and a complex process. The time and effort required to manage an inherited property can be overwhelming, and selling might be the best option. In San Bernardino, the quality of inherited homes varies greatly. If you find yourself in the unfortunate position of owning a home in dire need of repairs, consider selling it to us, and let us handle the situation for you.
Mold Infestation
Mold infestations can be highly damaging and expensive to address and remediate. In San Bernardino, if a mold infestation exceeds certain thresholds, you'll be required to vacate the property at your own expense, secure alternative accommodations, and pay for the necessary remediation. Not only that, but mold can sometimes lead to structural problems, further increasing the list of repairs needed. In San Bernardino, mold removal can cost anywhere between $300 and $5,500, not including the expenses for temporary lodging like hotels or Airbnb.
Fire Damaged Homes
In San Bernardino, we frequently buy homes damaged by fire and recognize the accompanying stress. Many homeowners lack adequate fire insurance coverage, resulting in compensation that falls short of their needs. At Osborne Homes, we will buy your fire-damaged property without any queries, ensuring you receive the fair value you deserve.
Cracked Foundations
We frequently buy homes with cracked foundations in San Bernardino, a prevalent issue often discovered during home inspections. Foundation cracks can cause potential buyers to withdraw their offers, and in cases of severe damage, selling the property "as-is" might not meet local regulations. Osborne Homes has extensive experience in handling such situations and guarantees to purchase your San Bernardino home, even if it has the most severe foundation cracks. In short, we have bought numerous San Bernardino homes and are prepared to acquire yours as well!
Get ALL CASH for Your Home. FAST.
Osborne Homes Is Unique and All About You
Our client-centric approach distinguishes us in numerous ways. Our primary concern is not just the potential value of your home to us, but also the circumstances you may be facing. We often decline offers from home sellers in San Bernardino if their situation does not align with our services. Our commitment is to maintain transparency with you at all times. Interested in learning more about our process and dedication to our clients? Feel free to reach out and speak with one of our experts!
We Remove The Hassle From Selling Your

San Bernardino home
The process of selling a home in San Bernardino can be time-consuming and often involves a few challenges. There are numerous regulations to comply with when selling on the traditional market, as well as other inconveniences like finding a real estate agent, showing the property, fulfilling contingency requirements, awaiting offers, and enduring lengthy closing times of over 30 days. Our streamlined process, designed to eliminate these hassles, has revolutionized the experience for many individuals seeking to sell their homes for cash.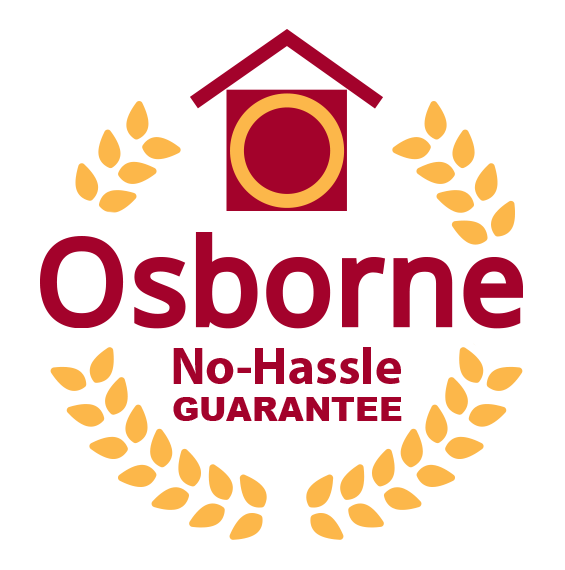 Sell My san bernadino home Hassle Free!
Finally, we can close! Unlike the traditional market, Osborne Homes can oftentimes close in as little as 7 days, with the ultimate closing date being your choosing. Remember, Osborne works for you, not against you.
Home Sellers in San Bernardino, California Appreciate Us! Check Out Their Testimonials:
Of the five homes I've bought and sold, this is by far the easiest and absolutely fair deal... I would recommend them to anybody looking to sell their house, if they asked for 10 stars I would give them 20... I had other bids on the market and they were considerably higher than anybody else. They took the time to listen about the property and considered all aspects and views given to them... Best wishes to all the Osborne group, just phenomenal job people!!!!
The tenants that I had in my house were just out of control. This just became super stressful and I was done with them and the house. A friend told me about Osborne homes, after a few phone calls and an appointment, I was able to sell my home with tenants included.
I got this house in an auction but I wanted to sell it so I sold it to Osborne. I have sold with Open Door before and it was bad. I loved the experience, hands on support and they tailored to my every need. If I need more homes to be sold I am choosing Osborne!
Don't Pay San Bernardino Repair Prices Just to Sell Your Home
San Bernardino, and just California in general, is an expensive place to live, and when you need to make repairs on your home in order to sell it on the traditional market, the costs can add up quickly. Here are some of the most common repairs requested during a traditional sale along with the average cost of each repair:
HVAC Repairs: $150-$1,250
HVAC problems are among the most common issues detected during home inspections in San Bernardino, and the costs can escalate quickly based on the severity of the required repair. These repairs can range anywhere from $150 to $1,250.
Water Heater Repairs: $150-$1,300
Water heaters can fail unexpectedly, and older homes in San Bernardino may still rely on their original units, which can lead to complications. Some buyers might reject a property altogether due to an outdated water heater, as replacement costs can exceed $1,500, depending on the brand and usage requirements.
Electrical Repairs: $60-$5,000
Homes built before modern standards may have electrical problems that can result in expensive repairs. Older and flipped homes often have poorly designed electrical wiring, and to meet livability standards, a professional electrician may need to perform a complete reroute, splice, or general repair. These repairs can cost as much as $5,000 or as low as $60 per hour.
Roof Repairs: $75-$8,500
Every home, regardless of its age, will eventually require roof repairs. Many older properties might need a complete roof replacement due to risks like collapse, water damage, or shingle deterioration. If your home has hidden damage, such as water damage, you may need an entirely new roof, which can be costly. In 2023, the average new roof cost was $8,500, with larger roofs exceeding $15,000.
Avoid the repair costs and sell your San Bernardino home quickly for cash to Osborne Homes.
At Osborne Homes, our commitment to buying homes in San Bernardino, California for cash is genuine. When you transact with us, you'll receive a check for your property during the closing process. This check can be instantly spent, distributed, or deposited without any waiting periods.
Frequently Asked Questions
At Osborne Homes, we often receive inquiries regarding the procedure of selling a San Bernardino home to us. To address these concerns, we've compiled a list of the most common questions and provided their answers all in one place for your convenience.
Get Your San Bernardino Home Sold Quickly Today!
At Osborne Homes, we prioritize quality, service and efficiency—qualities that set us apart. If you're prepared to sell your San Bernardino home for cash, we're eager to purchase it! Begin today with the top cash home buyers in San Bernardino. To initiate the process, just complete the form provided, give us a call, send a text, or email us, and we'll respond within a few hours.