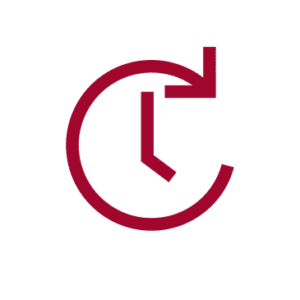 Illness, job loss, divorce—sometimes life has a way of throwing punches. And then you end up behind on the mortgage. If you get behind and can't catch up, the bank may begin foreclosure proceedings against you. Which may lead you to ask "how can I avoid foreclosure in California?"
Being foreclosed on can have a host of consequences. You not only lose your home but the money you put into it before the foreclosure and your credit score will take a major hit for up to seven years. Then, afterward, the lender might still take you to court to recover any leftover money owed. And any mortgage debt that remains unpaid can be treated as income by the IRS so you may have to pay taxes on it.
That's why it is important to be proactive. Foreclosure doesn't have to happen and you can even avoid foreclosure by selling.
What to do when behind on mortgage payments
If you've missed a mortgage payment or two and are concerned that the bank may foreclose on your home, take heart. There are things you can do to avoid foreclosure. No one wants a home foreclosure—neither you nor your lenders. Your lender wants payment, not a house. They may be flexible in helping you keep your home. If all else fails, you may find that selling your house is the best solution for you.
Working With Your Bank to Avoid Foreclosure
As soon as you realize you can't make a mortgage payment, you should contact your lender to try and avoid foreclosure. Don't be shy—they've heard it before, and they may be quite helpful. Be open with them about your situation and what you are doing to improve it. Your potential solution may vary as every lender has preferences for how to work with you to avoid foreclosing on your home. Some allow more time than others before starting the process—but usually it is about four months—and your lender may suggest steps to help you head it off altogether.
To start the conversation with your lender, ask what kind of mortgage you have. If you have a mortgage backed by the California Housing Finance Agency (CalHFA), their foreclosure prevention program could be an option. If you have a Freddie Mac or Fannie Mae mortgage, you may be able to apply for the Home Affordable Foreclosure Alternatives (HAFA) Program. If you do not qualify for either of those programs, your lender might suggest their own measures. In any case, they may offer you one of the following alternatives:
Forbearance
If you're behind on mortgage payments this lets you put them on hold for a while so that you can get financially on track again. If you have a clear path to financial recovery, like a new job offer on the table, this may be all you need. If that is not the case, forbearance is probably not your best bet.
Loan modification
Your lender may agree to new loan terms that are more manageable for you. However, it is important to be realistic when negotiating these new terms with the bank. You'll want to be sure you will be able to meet your new obligations before agreeing. Otherwise, you're likely to find yourself in the same situation again—and lose your home for good.
Deed-in-lieu of foreclosure
As a last resort, you can turn over the deed to your house to the lender in exchange for releasing you from your mortgage obligation. But if you have a second mortgage, this may not be possible.
While it is always good to have options available, with any of these you can expect a lengthy and stressful process. First, you'll need to gather up your financial paperwork. Be prepared to provide a lot of documentation of your financial situation. Some of the things you will probably be asked to show the lender are:
A letter explaining your situation in your own words
A list of your monthly expenses and copies of bills
Recent pay stubs
A list of other sources of income you have (if any)
Tax returns from the last two years
Recent bank statements
A copy of your property insurance policy
Speed and timing are crucial to avoiding foreclosure in California or anywhere else. If it is clear that you will not be able to maintain your current mortgage payments and negotiating with the lender is not working, don't hesitate to use all the resources available to you.
You can get foreclosure avoidance counseling from the federal Department of Housing and Urban Development Housing Counseling Agency or the Consumer Financial Protection Bureau. They have experts available who will look at your case individually and advise you. They may have valuable insights for you that will help you make this difficult process easier. But they cannot reverse your bank's decisions or change your personal situation—don't expect miracles.
How to avoid foreclosure by selling
You can avoid the hassle of negotiating with the bank and the possibility of an eventual foreclosure by selling your house with a real estate agent. If you sell your house before you miss any mortgage payments, your credit record will not suffer at all. Even if your mortgage payments are not current, your house can be listed on the market by a real estate agent or put up 'for sale by owner.'
The biggest stumbling block in selling your house through an agent is that you will be racing against time and there will be a lot to accomplish. You may have to do renovations to make the house marketable while also finding a good real estate agent—and swallow the high California real estate commission rates. You'll also have to stage and show the house, regardless of what else is on your schedule. In the lucky event you find potential buyers, negotiations can stretch out and the buyers will need time to arrange financing. It's a gamble whether everything will fall into place before the foreclosure deadline looms.
Sidestep the Uncertainty and Sell Your Home Fast
Osborne Homes, a trusted local real estate investment company, can help you by buying your house as-is and fast—before foreclosure happens to you. You won't have to hassle with the bank or make expensive and time-consuming renovations to get your house sold. We can make you an offer and close the deal within days. That means we can put the money in your hands quickly, often within a week. And, if you are underwater on your mortgage, we know how to work with you and your bank on a short sale.
To find out more about how you can avoid foreclosure by selling your house, contact Osborne Homes today at

(559) 468-6149

.