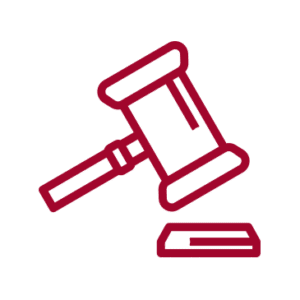 Your lender has been sending you regular "reminders" of your overdue mortgage payments. And probably has even warned you that this was coming. But it can still be a shock when a notice of default arrives in the mail. It makes your financial problem official. But now is not the time to dwell on the negative. You need to take clear-headed and decisive action.
Understanding what the California notice of default means and what you can do about it is the first step, so let's start there. Then we'll give you some suggestions for how to avoid the foreclosure altogether. And even settle the issues with your mortgage lender in a simple and stress-free way.
What Does a Notice of Default Mean in California?
When you get a notice of default on your California house. It means that your lender is making their intention to foreclose and the auction off of your house official. This legal document is filed in the county recorder's office. And specifies that you are the borrower and details the property that you mortgaged. It should also specify how you breached your loan agreement: payments you missed, the amount you owe, and any other claims the lender has against you. You then have 90 days from the date of filing to pay the full amount owed. If possible, avoid getting further enmeshed in the foreclosure process.
If you have just received a notice of default, however, we are picking up the story in the middle. Certain things have to happen before a default notice can be filed. So let's back up a little and take a look at what came before this. Some of these steps are regulated by state and federal legislation. So you should double-check them because an inadvertent error, while unlikely, could provide you with more time or leniency from your lender. You should have experienced the following before receiving the California notice of default:
California notice of default key facts and timelines
You are at least three payments and 120 days behind in your mortgage.
Your lender has contacted you in person or by telephone at least 30 days before the notice of default is filed.
 The opportunity were given to you for a follow-up meeting within 14 days of the first one.
You have a single point of contact at the lending company—a person or group of people who are personally familiar with your case and whom you can contact to receive information about your mortgage and options for avoiding foreclosure.
You received a demand letter, otherwise known as a breach letter, warning you that a notice of default will be filed at least 30 days before the notice of default is filed.
At this point, there are probably a few things that didn't work for you. You might have sought a forbearance, which is a pause or temporary reduction in your mortgage payments. Or, perhaps you attempted to negotiate a loan modification, a change in the conditions on your mortgage to make it more manageable. But those options only work when your financial situation has turned around or the end of your financial troubles is in sight. That is not always the case, and might not be your case, of course.
Options After You Receive a California Notice of Default
The filing of a notice of default is a formal advancement of the California foreclosure process. That can lead to the auctioning or sale of your house. You will receive a notice of sale in another 90 days. And, after that, a date will be set to sell your house. You have two new options. However, to avoid the foreclosure auction after the notice of default is filed:
Deed-in-lieu of foreclosure is when the bank accepts the deed to your house to settle your mortgage debt instead of holding an auction. It saves you some money on fees and penalties. But you still lose your house to the bank and any equity you might have in it.
A short sale is the sale of your house for less than the value of the mortgage. Your lender may agree to this because foreclosure is costly and time-consuming for them as well. You will have to find a buyer and receive the lender's approval of the sale.
If the sale price will cover the mortgage debt, you do not need your lender's permission to sell the house. And you are more likely to retain some of the equity you have in the house if you do it as soon as possible—before your lender forces your hand on their terms.
Real estate commission rates
Unfortunately, selling your house involves a whole set of procedures and expenses that may not be feasible for you right now. First of all, to sell your house in the traditional market. And it has to be ready for it—in good repair, clean, maintained, and staged. You will also need to find a real estate agent, negotiate their real estate commission rates.  Then wait—landing a buyer can take a lot of time, even though you have none of that to spare. Under the best of circumstances, this can be overwhelming. And, on top of everything, you are probably dealing with an array of other time-consuming problems while working on finding a new place to live. You don't need this additional challenge. Luckily, there is an alternative.
Sell Your House Fast After Receiving a Default Notice
You have waited long enough to do something about the bank trying to take your house and leave you with nothing. But it's not too late to sell your house yourself to avoid all that. Don't worry anymore about complicated back and forth with your lender and the uncertainty of trying to find the right buyer quickly. At Osborne Homes, we buy houses in foreclosure regularly. We will make a fair offer on your house. Usually within 48 hours, and you don't even have to spend days and a small fortune to get it ready for the real estate market. There's no need to fix your house because we can buy it as-is. If you accept our offer, we will pay you in cash, usually within a week. You'll avoid the public spectacle of an auction and, instead, focus on the other challenges you are facing.
If you are ready to take control of your financial situation and sell your house quickly,

contact Osborne Homes online

or give us a call at

(559) 468-6149

.