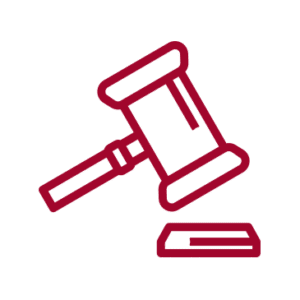 Going through probate is often lengthy and confusing, full of legal procedures and unclear rules. And, when it's over, you end up with a property that you may not know what to do with or even want. Perhaps the inherited house is far away from your own home, needs costly repairs, or has to be divided between multiple family members. Whatever the case, it seems the best solution is to sell as quickly as possible. But can you sell a house before probate is granted in California?
The good news is that if you are inheriting a house that you would prefer to sell rather than own, you often can. But selling a house before probate is granted is different than a usual real estate sale, so you'll need to be smart about how you go about it. You may be able to find a qualified real estate agent to help you get it sold or perhaps even do a 'for sale by owner' deal. Either way, you'll have to navigate certain rules, which might be challenging. Let's take a look at your options—including one that you might not have considered before.
When Can a California House Be Sold Before Probate Is Granted?
Probate is the complex legal process for a court to verify your loved one's will. Every probate procedure is unique since there are many things for the court to consider, such as the status of the will, the type of property being passed on, and the number of heirs. As a result, probate typically takes at least six months, with a four-month window for creditors to come forward plus time for court dates. Often, it can take much longer. In the meantime, you may be anxious about what to do with the property.
Selling the house before probate is granted, especially if the process becomes lengthy, may be a sensible thing to do. The upkeep of a vacant property can pinch your pocketbook. In an unattended house, water pipes can burst, causing extensive—and expensive—damage. Or, depending on the neighborhood, your soon-to-be property may also catch the attention of vagrants or vandals who damage windows and walls or make off with copper plumbing to sell. These problems can cost thousands of dollars to fix. Despite the expense, however, you do not want the house to fall into disrepair because then you may not be able to sell it at all after probate is over.
During probate, however, only certain heirs have the right to sell the house. If there is no will, the court will appoint someone, an executor, who will see to it that the inherited assets are distributed fairly. As the executor, sometimes you must sell the property to cover debts owed by the estate. If there are no debts, you can sell a house during probate without dealing with the creditors.
Of course, you may still need to work with any other heirs and follow a few rules. Be sure to tell everyone involved about the sale at least 15 days before putting the house on the market—and get their permission. When presented with the financial realities of the estate, it may not be difficult for them to agree wholeheartedly. Once the decision is made to sell, you'll still need to figure out how to do it though.
Finding an Agent That Sells California Houses in Probate
A real estate agent who knows how to proceed with a probate sale can help you navigate the special rules and procedures that the transaction requires. To begin with, you may not fix the house; it has to be sold "as is" under California law. Renovating or even repainting the house might unintentionally cover up problems that you are not aware of and the buyer has the right to know about. Unfortunately, this limits the number of potential buyers that your probate property may attract.
If you do find a buyer, a real estate agent with knowledge of selling probate houses will be able to guide you through the complicated paperwork involved. An experienced real estate agent will help you understand and carry out the numerous steps involved in a probate sale so that the buyer has all the details on the table to make an informed decision—keeping you out of legal hot water. For example, they will list the house according to the required legal standards and will use a special purchase-sale contract. They can also help you identify and prepare the documents required by the county assessor to record the sale.
But finding an agent willing to take on a probate sale doesn't mean your house will actually get sold. Because of the complex requirements that must be adhered to, many agents feel that taking on probate sales requires more work than is worth their standard California real estate commission rate. In addition, the timeline for actually getting the house sold may be prolonged because of the legal procedures that need to be checked off before moving on to the next step. If you need to get court permission to sell the house, for instance, you have to keep the house on the market for two months—it's a rule in California. Even then, you may not find a buyer and, if you do, they still have to line up financing, which can be challenging when a house is sold "as is."
A Buyer Who Specializes in 'As-is' Probate Houses Throughout California
You can avoid the hassles that come with jumping through the legal hoops and working with a real estate agent by selling your house as-is, for cash, to a real estate investing company. In fact, that is what we do at Osborne Homes. We understand the difficulties and stress that come with selling an inherited house. That's why we make selling a house before probate is granted as simple and quick as possible. You don't even have to pay a commission.