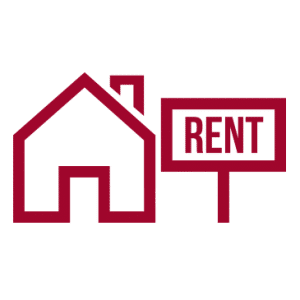 It can be costly owning and managing multi-family units, or even a single-family home that's a rental. Especially if your property is located in a pricey California County, like Orange or Sacramento. And, it's not just your funds that may flatline—precious time and energy can get depleted as well. But as a California landlord, selling a rental property can be an equally challenging prospect.
If you're trying to sell the property with tenants in residence, the road ahead of you may prove to be that much more difficult. Still, you have a couple of options for selling a rental property or house when you're tired of being a landlord. And it's time to get a property off your books. Which one works best for you will depend on how easy you need the sale to be.
Options for Selling Rental House or Property
You already know what a drain it can be on your money, time, and energy to manage your rentals. For one, the landlord laws in California tend to favor renters. That makes dealing with troublesome tenants difficult. Even those who have caused extensive property damage—hard. The responsibilities of year-round upkeep, renovating empty units, and filling vacancies aren't exactly a walk in the park, either. If you are also having to contend with family illness, California's rising cost of living, job loss, or another financial burden. Handling the have-tos of being a landlord can create the kind of hardship that breaks you. Then again, maybe it's just time for an actual break—something that owning and managing rentals rarely allows.
Selling your rental property, especially if you want to do it quickly and for a fair price, isn't easy though. The first stop most landlords make is a real estate agent's office. With the help of an agent, you can usually expect to get your property marketed to the widest possible pool of potential buyers to obtain multiple competitive offers fast. An experienced agent may even help to ensure that your property is presented in the best possible light. So, if they suggest that you repair the railings, upgrade the carpet in the units, or secure the parking. It might be in your best interest to do so. After all, you want interested buyers to put in an offer. And, of course, so does your agent.
Unfortunately, that's where using a real estate agent to help you sell your rental hits a snag. And why you might want to sell the property yourself. The real estate commission rates in California are some of the highest in the nation. Averaging 6% of a property's sale price. Oftentimes, an agent's primary motivation for getting your rental sold is collecting the hefty fee for doing so. Of course, agents deserve to get paid for the work they do. But, paying upwards of $20,000 or more in agent fees on top of whatever renovations you might have made may do more to hurt, than help, your bank account. Doing a 'for sale by owner,' on the other hand, can save you some cash—a little bit, anyway.
You will run into some problems doing a 'for sale by owner,'. However, which might not make the money you save on a selling agent's commission worth it. Advertising the property, fielding phone calls, showing the units, and negotiating contracts. Basically, anything you would otherwise pay an agent to do—is hard work. And without access to some of the listing sites that are provided exclusively for real estate agents. And that work may never pay off. If buyers and their agents don't know your property is for sale. So your rental could linger on the market for months without so much as a peep. Even if someone does find, and wants to buy, your property, you will still have to compensate their agent when you sell. And because no one likes to work for free, you should.
Also, keep in mind that to really get anyone interested in buying your rental. They will first likely need to see it. But the law dictates that you serve tenants a minimum of 24 hours notice before entering their unit. When you have several parties considering the purchase of your property, scheduling these viewings can get tedious. Especially if you have multiple units or own and manage more than one property. Grouping interested buyers into as few showings as possible, like an open house, may work to reduce the imposition on you and your tenants. But that may not necessarily make selling the property any easier. If your tenants have failed to care for the unit. The last thing most potential buyers of rental properties want are problem tenants.
Though each of these options can be a hassle to deal with, selling your rental without an agent may still be the better of both choices. If you already know an as-is buyer who can take the rental off your hands you fast.
An As-Is Alternative That's Hassle-Free
Osborne Homes, based right here in California, buys rental properties fast, in as-is condition, and directly from landlords like you—and, not just in Orange and Sacramento counties. We buy rentals in 16 counties throughout the state. Often closing on them in as few as seven days. And, because we want the experience to be as hassle-free as possible. We will buy your rental properties with or without tenants. Even if they haven't been rehabbed. So, when you're ready to put the challenges of being a landlord behind you but aren't eager to take on any new ones just to sell. Your only option—selling directly to a local buyer who specializes in purchasing California rentals—could be your best one. It's certainly worth your money, time, and energy to find out.
Contact

Osborne Homes online

or call us at

559-468-6149

to get a hassle-free quote on your as-is California rental today.