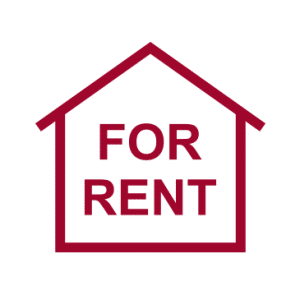 The landlord laws in California are some of the strictest in the nation and, though it's not overtly stated in the statute, these laws clearly favor the rights of renters. If you've ever been a tenant anywhere in California, you've probably benefited from these laws, whether you realized it or not. As a landlord, however, it's possible you've found that the perk of receiving passive income every month isn't worth the paper it's printed on—especially when you've had to struggle with troublesome tenants.
If you're in a tough spot now with a rental, and are wondering how to best deal with occupants who are increasingly a problem, it's important to consider first how the state's landlord laws could impact your decisions as a landlord.
How California Landlord Laws Can Impact Your Decisions
So how should you deal with difficult tenants? The most important thing to consider as the owner of rental property in California is that your tenants do have rights and that if you violate those rights—even unintentionally—you can face some pretty serious consequences. If, for example, the hot water heater goes out and you're unable to fix it fast, tenants can legally withhold rent. Tenants can also sue if they claim no effort has been made to upkeep the unit, and that it has more-or-less become uninhabitable. Whether it's true or not, it's their perspective that tends to hold up in court. These or similar scenarios can end up costing you a lot of money, time, and patience to resolve. It can be especially frustrating when you've made every effort to do right by your tenants and it is they who are causing, or exacerbating, the problems in the first place.
Hopefully, you'll never have to deal with too many of these issues. But, as a landlord, you can expect that problems will arise at some point. Below is a list of some of the more common difficulties you could encounter and a few suggestions on the best ways to deal with bad tenants when the hassle gets to be too much. Please keep in mind that this is not legal advice, and you should always consider seeking counsel if you run into serious tenant trouble.
Late, Partial, and Dishonored Payments
One of the biggest issues landlords face with tenants involves money. Whether a tenant is late on the rent, only pays part of the rent, or has insufficient funds to cover the rent, your bottom line is affected. You can charge the tenant late fees, but only the amount that is spelled out in your lease. For bounced checks, the state of California only allows you to charge up to $25 for the first check and $35 for each additional check—even if your lease says you can charge more. You must also provide notice of all fees in writing to the tenant. If you fail to do so, they can claim they are unaware of any fees and decline to pay.
Withholding Payment
A tenant may choose to withhold payment if they feel the unit has become uninhabitable and, in many cases, they have the right to do so. It's your responsibility, for example, to provide plumbing that is in good working order and to mend any broken doors, windows, and walls—even if your renter accidentally caused the damage. If you don't, the tenant can refuse to pay the rent until you do, starting a potentially long, drawn-out, and expensive legal battle.
The "habitability" waters are a little murky on some issues, however, which can be difficult to clear up if you've got a renter refusing to pay because the unit isn't updated or there are minor code violations. A non-functioning telephone jack, for example, doesn't necessarily affect the safety of the home, but it may still be used against you. If you feel you're well within your rights and have responsibly cared for the unit, you can deliver a three-day notice to pay or quit, and then begin eviction proceedings if rent isn't caught up. But you may be hard-pressed to prove your case if the tenant decides to take you to court for a wrongful eviction.
Violation of Rules
Sometimes, tenants deliberately break the rules of their lease and, at other times, they simply misinterpret them. But if the rules are not clearly spelled out, any miscommunication ultimately falls on you—and that will limit any action you can take. It's critical to specify all house rules in the lease and to document each time they're violated. It's equally important to deliver written notice if and when a rule has been broken; otherwise tenants can claim they didn't know. And because the kinds of rules frequently violated—the allowance of pets, the use of a pool, and subleasing—can create additional headaches and expenses if the property gets damaged, uphold them strictly, or you could end up paying for your kindness later. Changing a lease with the tenant is an option in California, but implementing changes retroactively is not.
Disruptive Behavior
A tenant's disruptive behavior can create unpleasant living or working conditions for you, other tenants, and even nearby neighbors. Excessively loud music or television, regular parties, guests entering and exiting the unit at all hours, and filthy living conditions that cause foul odors or encourage pests are just some of the more common examples. Of course, where you stand on these kinds of disturbances should be clearly outlined in your lease agreement with the renter. But sometimes you'll have to handle disturbances you didn't count on—like disagreeable, even aggressive, behavior between renters or neighbors.
Always communicate complaints about disruptive behavior in writing, even if you've had a face-to-face talk with the tenant, and be ready to do it more than once. Unfortunately, problems with loud music or all-night parties rarely cease on the first try. Also, know your city ordinances regarding certain issues, like noise levels, to ensure that you even have the right to restrict some behaviors. It's always possible that you (and the neighbors) may just have to put up with annoying, but otherwise legal, conduct. On the other hand, if a tenant's behavior violates a local ordinance, whether it's outlined in the lease or not, you should call the police. That way, you have an additional record on file if things should escalate to a court battle for this or any other reason in the future.
Illegal Activity
If a renter is engaged in illegal activity, such as selling drugs on the property, you have the right, and the responsibility, to take immediate and decisive action. But first, you will need proof. And that can be hard to obtain when you have to give tenants a minimum of 24-hours notice to enter the unit. If you fail to give notice, the tenant can sue you in small claims court and be awarded a judgment of up to $2,000. You may not audio or video record your interactions with your renters without their permission, either.
Getting proof of any illegal activity, however, may be the least of your worries. Tenants who are likely breaking the law are also likely to act out against your property, and you, when they are confronted. Things could escalate if you find reason to evict them and serve them the mandatory 30-days notice. A lot of damage can happen in 30 days—to your property, your pocketbook, and your person. Therefore, if you suspect any illegal activity on your property, don't try to handle it yourself. Document what you can, get the local authorities involved, and let them guide you on what action to take and when.
This is by no means a comprehensive list of the difficulties you could encounter with renters, or of how California's landlord laws might impact your decisions—and actions—in dealing with them. But it's a good start for getting a better understanding of where your responsibilities lie. However, depending on your property's exact location, you could be subject to additional laws and regulations that constrict your rights as a landlord even further and that make getting rid of troublesome tenants even harder.
Sell Your Tenant Occupied House to Osborne Homes Today
Another Option: Say Goodbye Forever To Troublesome Tenants
If you find you're in an increasingly frustrating situation with one or more tenants and are worried that California's landlord laws may prevent, or delay, you from taking decisive action, it may be time to offload your troubles altogether. Osborne Homes can buy your property. Yes, you can even sell it to us with tenants still in residence, and pay you cash in as few as seven days. Even if the tenants aren't performing and the property's in disrepair, we're able to take it (and them) off your hands and handle everything from there. So you can say goodbye to struggling with your troublesome tenants and hello to a little extra cash, time, and relief by selling your property fast.
Closing on problem properties fast has been our specialty at Osborne Homes since 2009. If you've got a special case with a troublesome tenant, get in touch with Osborne Homes online or give us a call at 559-468-6149 to see how we can help.