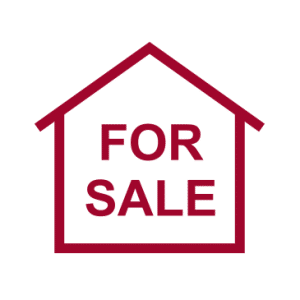 Perhaps the real estate agent came over to see your house and said that you would need to make expensive repairs if you want to sell quickly, but you're not so sure it's worth doing.
It's one thing if you only need to do some minor cosmetic work to make buyers happy. But, if your property needs major repairs or an extensive rehab, it may not make sense to undertake the project. You would have to spend days, even weeks, managing contractors or getting dirty yourself to make the work happen—in addition to shelling out for all the costs.
A little back-of-envelope calculating convinces you that while the work could make the house sell faster, it may not pay for itself with an increase in sale price. Instead, the practical choice is to skip fixing anything and find out how to sell your house as-is for cash.
Understanding How to Sell Your House As-Is
You have a lot going on when you sell a house. Packing and moving are hard enough even when your house doesn't need major repairs. Choosing to not do the repairs can help you avoid a whole new set of headaches that come from managing contractors, paying more bills, and keeping up with endless project lists. But, even though skipping the expensive and time-consuming repairs can help you get your house on the market more quickly, a bit of advanced strategizing can be well worth your while. So, let's look at some of the considerations involved in planning how to sell your house that needs repairs.
Consider selling the house yourself. The real estate agent who advised you to renovate your house before the sale is probably not going to be enthusiastic about selling it as-is. In fact, you may have trouble finding any agent who is truly interested in handling your house sale. Since real estate agents only make money when a house gets sold, they prefer to show houses that are staged to impress and move-in ready. Making your house "for sale by owner" (FSBO) eliminates a potentially very long search for a prospective agent as well as saving you the cost of their real estate commission rate.
Get a home inspection. You need to know all the details of your house's condition before you put it on the market. A serious buyer will order a house inspection anyway and you don't want to be surprised by the findings. You might want to also get some repair estimates from contractors even if you don't do the work. These figures will help you price the house, and having them in hand will also reassure prospective buyers who have a natural tendency to imagine the repair costs as much higher than they really are.
Be honest when filling out the disclosure. California law, like in many states, requires you to disclose known property defects and it is in your own interest to let buyers honestly know what they are getting into. You will save time and energy by letting buyers who aren't willing to deal with the repairs pass right away. More importantly, you could set yourself up for serious legal repercussions if you don't disclose a problem.
Price your house appropriately. Setting the right asking price for your house is crucial to getting it sold. If the price is too high, prospective buyers will keep moving without a second thought. Look around your neighborhood at other houses for sale. Visit open houses, if you can. You will get a feel for what houses like yours are selling for, which will help you set realistic expectations. Remember, though, the price you choose should be based on comparable houses for sale, minus the cost of repairs and some more for the inconvenience. After all that, you should still be prepared to negotiate—and compromise on—the price.
Market your house. List your house on one or more of the several websites aimed at selling FSBOs. Sometimes these online services will even list your house on the local Multiple Listing Service, which real estate agents use to find houses that fit their client's needs. You can also advertise in the local newspapers, create flyers to hang around town, and post the listing on your social media accounts. Of course, all this costs time and money but you'll need to take every step possible to get the word out that your house is for sale. It is essential to successfully getting an offer and, hopefully, actually selling it.
You can do a lot to make your home sale happen, but you can't be sure your house will be seen by that one special person who has the desire—and the means—to buy it as-is. Unfortunately, even those buyers who are willing to take on an as-is house for sale come across some stumbling blocks. Since banks can be reluctant to fund the purchase of a house in need of an overhaul, financing can be a problem for them. This means that you may get offers from several would-be buyers but the deal doesn't work out. This can make you feel like pulling your hair out in frustration when your house is not selling. Thank goodness there is an easier way to sell your house as-is to the perfect buyer: Osborne Homes.
Sell Your House As-Is to an Experienced Cash-in-hand Buyer
Wondering who buys homes as-is? Well, when you're ready to get that house sold quickly and without any need to make repairs, run a marketing campaign, or pay high commission rates, consider selling it to Osborne Homes. We are a local real estate investing company with experience buying as-is houses. We're cash home buyers and will make you a fair offer, often closing the sale in as little as seven days. What could be easier than that?
If you are ready to skip the repairs and get your house sold as-is,

contact Osborne Homes

online or give us a call at

(559) 500-3610

.