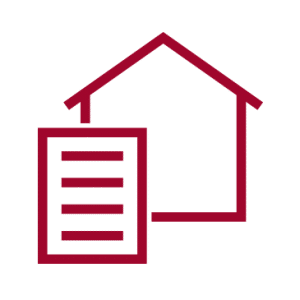 The cost of living in California is on the rise. Whether you live in Sacramento, Fresno, or San Bernardino counties, you've probably felt the pinch too and, maybe, that's part of the reason why you're selling your home. After all, unloading your property is a great way to reduce your overall expenses. And, if money is a concern, another good money-saving option is to sell your home yourself. But, how do you sell your house without an agent or realtor? Let's explore the process.
Can you sell a house in California without a realtor?
In California, using a real estate agent to help you sell your home can, quite simply, cost a lot of money. California's real estate commissions rates are some of the highest in the country, typically running between 5% and 6%. If your home or other living expenses have become a financial burden, making it imperative that you keep all of your costs low, paying upwards of $15,000 or more in fees to an agent to sell your house can feel like a blow that you can't afford to take. You can dodge these fees, of course, by selling your home without an agent.
It's easier to sell a house without an agent or realtor than it used to be, especially in the age of the internet. You can advertise on free websites like Craigslist and post pictures on social media, in addition to placing those traditional "For Sale" signs in your front yard. Printing your own postcards and fliers have become inexpensive as well, thanks to cheap at-home printers and even cheaper online services that can print—and mail—your marketing materials in bulk for a flat rate. And, if worse comes to worst and your home isn't flying off the market, you can hire a 'for sale by owner' company to create professional listings for sites you'd otherwise not have access to without an agent, like Realtor.com and the Multiple Listing Service (MLS). Of course, you could still end up spending a fair amount to market the home yourself or to use a service that will do it for you. But, it's possible you'll pay much less than if you hired an agent.
The Process of Selling Your House Without an Agent
The task of selling your house without an agent, however, can seem overwhelming. But, as long as you're prepared for what's ahead and willing to do what it takes, it's possible to meet these challenges head-on to get your house sold. Here's how you can do it:
Advertise. To reach the largest pool of potential home buyers, marketing your property as far and wide as you can afford will be your first priority. Of course, you can start small by taking advantage of as many free services as possible. But, you may also want to pay for advertising in newspapers, with magazines, and on websites to generate more interest and bring in more competitive offers. Not knowing what will or won't work for your target market means it may become necessary to try— and pay for—different strategies until you find one that brings you qualified buyers. Unfortunately, that can cost you a lot of extra time and money that could, in the end, make you wish you'd hired a real estate professional to do it.
Field calls. Without a real estate agent to take calls, answer texts, respond to emails, and follow up on all of these initial inquiries, that job will fall to you. And, it can be a lot of work. If you think about it, that's why real estate firms typically have receptionists and why many agents often have assistants. Yes, they're usually juggling both inbound and outbound communication for multiple properties, but you've got your hands full too. Not only are you packing to move, you're probably prepping the house for someone else to move into. You're also handling all of the advertising, and that's in addition to the full-time job you may have at the office or in the home. But, as the salesperson for your house, it's good to take all inquiries seriously and, unfortunately, that may mean taking them at all times of the day—if you want your house to sell, that is.
Hold showings. Part of your customer service responsibilities includes showing your home to prospective buyers and their agents. That means it's important to make yourself available as often as possible to accommodate their schedules, even when it conflicts with yours. If you're lucky, most buyers will want to view the house during lunch hours, after work, or on the weekend—assuming that fits your schedule—and they'll be on time and out of your hair before you know it. If you're not so lucky, you may find it's necessary to regularly adjust your availability to ensure your house gets seen. Unfortunately, listening to, and smiling through, any and all negative feedback about your property no matter how impolitely it's delivered is also part of the job. When you've opened your home on a Sunday morning for someone who doesn't have anything nice to say, you may find yourself wondering if it was worth it—and why you didn't hire an agent.
Negotiate. If and when everything goes as planned and you start to get offers on your house, the work of negotiating the sale with buyers begins. And, that's going to take more than just an understanding of legal real estate terms and your mutual contractual obligations. It's going to take patience as you and your potential buyer attempt to agree on price, repairs, timelines, closing costs, and any concessions you each have to make. More than that, it could also take an emotional toll—especially if you have to negotiate with a hard-hitting agent who doesn't want to budge or a buyer who has plans for the house that you don't particularly like. It's not that you wouldn't be privy to all of these details or that they wouldn't impact your decisions anyway. But, when you sell your house without an agent, facing these difficulties and managing your emotional reactions to them are critical since you're also in charge of the sale. Doing it all isn't easy.
Pay commission. Though you won't have to shell out any commission fees for an agent representing you, the agent representing your buyer still expects to get paid. In a typical real estate transaction, when you hire a listing agent they will offer a portion of their commission to buyers' agents in an effort to drum up interest for your property. Otherwise, it's possible your house will rarely, if ever, get seen—no matter how well your home has been marketed. To put it bluntly, no one likes to work for free. Without a listing agent, however, the responsibility of paying a reasonable compensation—usually somewhere between 2% and 3% of the sale price—will become yours. It's still a better deal than paying a larger percentage to ensure that agents on both sides get compensated. But, it's also a lot of money coming right out of your own pocket.
Considering the challenges you'll face if you choose to sell your house without the help of a real estate agent, it might seem easier to just hire someone to keep your burdens to a minimum. Except you do have another option that doesn't demand that you pay any of the commission rates or fees associated with using an agent. Not only that, it also doesn't require that you advertise your property, field calls, deal with showings, or negotiate with multiple buyers. You will have to do only one thing: make a call.
Sell to a Buyer That Understands Your Concerns
Osborne Homes understands your concerns when it comes to using a real estate agent to sell your home. It can be costly and, if you're trying to save money, it makes sense that you'd want to cut back where you can. But, taking on the responsibilities that a real estate agent normally handles can also be expensive—in both time and money—as well as be emotionally exhausting.
That's why we make the process as easy and simple as possible by buying houses directly from homeowners, like you. We can make you a cash offer and close quickly—sometimes in as little as seven days. And we do it all at no cost to you. There are no real estate commissions to pay, no hidden fees, and none of the hassles of selling it yourself without any help.
Let us help take the challenge out of selling your home alone. Get in touch with

Osborne Homes online

or give us a call at

559-468-6149

to get your cash-in-hand offer today.