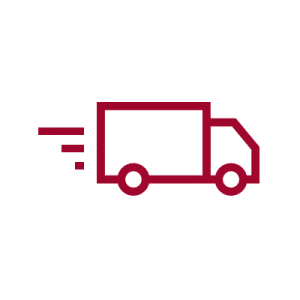 You got a new job—congratulations! Moving out of state for a job means you have all sorts of new opportunities and adventures opening up to you. You'll want to make selling your house as unadventurous as possible though, especially since you are probably on a tight deadline for this long-distance move. Selling a house in california and moving out of state is a big process! You have a lot to do in a short amount of time, so you have to define your tasks clearly and get them done in an organized manner to stay on top of them.
It's helpful to have a rundown of the steps you need to take to get your house sold fast on hand as your move gets closer. Here, you'll find just that. In addition, you can downloadable a checklist to print and keep with you so you don't miss any important steps. And, if all gets too overwhelming, we also offer an easy alternative way to get your house sold so you can get on with your big move.
Checklist for selling a house and moving out of state
Selling a house can be overwhelming no matter how you go about it. You will be busy packing for your move while the house itself has to be repaired, cleaned, and made camera-ready for potential buyers. You know it will be a lot of work but getting your house sold fast should is your goal. Let's look at how to go about it, step-by-step.
⇨ Research. The first thing you will want to do is to get an idea of what's going on in your local real estate market. A quick Google will bring you to several websites where you can look for houses for sale in your neighborhood. Choose the one you find easiest to navigate to uncover a lot of useful information. For example:
• The asking price for comparable houses in your neighborhood
• How long it takes to sell the houses
• What kind of amenities are being highlighted
Armed with this information, you can begin to attune your expectations about what your house can sell for. But remember that the prices you see on these sites are ballpark figures at best. For a more accurate picture of the market, you can look up the public record of the recent actual sales prices. Depending on where you live, you might find that information in the county courthouse, county recorder, city hall or other city or county department.
The time it takes to sell a house and its selling price, as compared to the asking price, will give you a good idea of the condition of the market. If houses are staying on the market for months and selling only with deep price reductions, you should expect to have a similar experience. A 15% markdown after 65 days on the market is business as usual in many neighborhoods. Can you do that?
⇨ Find an agent. Once you have done your homework and feel that you are a reasonably educated seller, you are ready to choose a real estate agent. If you have friends or family in the area who have sold a house recently, they may be able to recommend a good agent. Or they may know someone who can recommend an agent. In any case, you need a real estate agent you have confidence in because they will be doing a lot for you—and can cost you big if they do a poor job.
When you decide on an agent you are comfortable with, talk about your expectations. Do you see eye-to-eye on the sale price you researched? Some agents will recommend pricing your house higher. After all, a higher sales price means a higher California real estate commission rate for them. But, this can cause your house to sit on the market for a very long time and you have to be in another state for that new job soon.
⇨ Hire a home inspector. To avoid unpleasant surprises, hire a home inspector to look over your property. A serious potential buyer is sure to have the house inspected too, and you don't want to find out suddenly that there's a lot more work to do. Any new problems discovered will cause the buyer to renegotiate their first offer, which will cost you more than money. It will take more time. That's why you'll want to know if there are things that you can clear up before the house is even shown.
Hope for the best, but brace yourself for bad news though. An inspection could uncover a problem that will make the house impossible to sell without costly repairs. Who's going to buy a house with a faulty foundation? An inspection could also uncover problems that don't require immediate action but will affect the sale price, like an old roof. After the inspection, you may have to adjust your price expectations quite a bit—or plan to shell out of pocket for major repairs on the house before selling.
⇨ Make the necessary repairs. You don't have time to do much, so the things you do really have to count. Hiring a contractor would mean another round of recommendations and negotiations. And it will also cost a lot more money. However, keep in mind the scope of the undertaking if you think you can do it all yourself. You're looking at trips to the hardware store, purchases of supplies that you will only use a tiny amount of—just try to buy three nails!—and working on the house while you are packing. You'll need to do a cost-benefit analysis of your specific situation, knowing just how much you can handle at this busy time.
⇨ Clean. After the fixing-up is done, give the house a good cleaning and set the stage for the sales push. Scrub the toilets, dust the windowsills, and polish the doorknobs. You want your buyer to see an ideally clean, shiny, and orderly home where they will be happy to begin their new life. This is a lot easier said than done when you're in the middle of a move, of course. But it's important.
⇨ Exit for showings. And then it's show time. You will be on your toes as you wait for the call to evacuate. It might be a good idea to have some things to do and places to go mapped out in advance because when your agent wants to show the house, you must be gone. You just got the baby down for a nap? Tough. Your third-grader is hosting a playdate? Take it on the road! It doesn't matter what you are doing. A real estate agent can't sell your house with you in it.
With luck, the magic will happen, and fast, and you will receive an offer—one that will be around the amount you had in mind.
A Simpler, More Efficient Way to Sell Your Home
To help you keep things straight, we have provided you with a downloadable House selling checklist to help you get it sold before you move for a new job out of state. But, we also want you to know that there is a much easier and faster way to sell your house. When you sell to a cash home buyer, like Osborne Homes, you can do it in just three steps:
Receive a cash offer.

Relax, you're on your way to a new life in a new state, with money in hand!
You can take care of moving without being interrupted to repaint and repair, nevermind vacating it for house showings. You will save a bundle of money on repairs too because we buy houses as-is. There's simply no need to risk leaving California with your house unsold.
Osborne Homes will come to your house promptly after you call and can often make you a fair price offer within 48 hours. Of course, you are not under any obligation to accept our offer but, if you do, you can even have the cash in hand in as little as a week. It's a hassle-free way to move on to your next position in life.
If you would like more information about how Osborne Homes can help you move quickly and without stress, 

contact Osborne Homes online

or give us a call at

(559) 468-6149

.