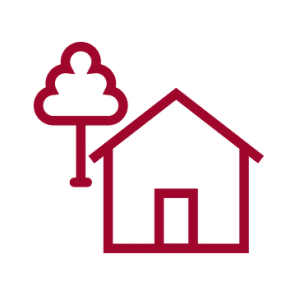 The amount of time, money, and stress you can save by avoiding renovations is the most obvious benefit of Selling a House 'As-is' in California. Even a minor rehab can take several months to finish and cost several thousand dollars. But, before the work even begins, there is the hassle of interviewing contractors and other experts to ensure you hire the best team for the price you can afford. And, unfortunately, getting a good rehab team together is never guaranteed. Sometimes, you don't find out until it's too late. That you have overpaid for an under-qualified electrician or carpenter. So, Selling a House 'As-is' in California, especially if you need to get your house sold quickly. It can make good sense all around.
But, after weighing your own pros and cons of fixing your house or selling a House 'As-is' in California, you decide to forego renovations and just put your house on the market. You will still have some challenges to face. And those challenges are going to be similar whether you live in Yuba City or the San Joaquin Valley.  While doing it successfully—at a decent price and in a good amount of time—may prove difficult, the good news is that it's not impossible.
The Challenge of Selling a House in California 'As-is'
The challenges posed by selling your house 'as-is' may not make the option worth it. If what you gain by skipping repairs doesn't compensate for what you lose. For example, your house could spend a longer-than-usual – or even just a longer than you're comfortable with— amount of time on the market without any offers. The main reason is that most traditional home buyers need help picturing themselves in a property they are thinking about purchasing.
If they can't, they often move on. The house does not necessarily have to have the exact finishes and furnishings that they want. But it usually needs to have a clean slate that they can work with. So, old carpeting, unhinged cabinetry, and peeling paint are a big distraction from their bigger picture. And, if there is another house around in even slightly better condition for about the same price.  You can forget about it—a potential home buyer certainly will.
If you do get any offers from potential home buyers, they are likely to be low. They could be so low, in fact, that they almost seem offensive. But, if you look at it from a would-be homeowner's perspective, you will see that financing a rehab in addition to the purchase of a property gets pricey—even prohibitively so. Some banks won't finance a serious fixer-upper at all. This can leave a potential buyer in the lurch for paying for it all. And, because renovations can take a lot of time and be a considerable amount of trouble. They might be looking at living in a rental for a while. Which only adds to their costs. The only way for buyers to take some of the stings out of the hassles and expenses. That they will have to take on is to offer you as little as possible.
California's real estate commission rates
Additionally, potential home buyers may ask you to make concessions as a part of the deal. Certain closing costs, like title search and insurance, inspection and survey fees, transfer taxes, and loan origination and underwriting fees—just to name a few—are often paid by the buyer. But, depending on how much work your home needs, buyers may ask you to absorb these costs. Not only is it considered customary to do so. But it's also expensive to agree to.
A buyer's closing costs can add up to anywhere between 2% and 5% of the purchase price. Which can leave you with a bill of up to $10,000 or more. When coupled with California's real estate commission rates that you will pay. You may start to wonder why you didn't pay for renovations after all. All in all, it can add up to a pretty big chunk taken out of an offer that may already be less than what you hoped for.
If you are unsure about whether you can face these difficulties, you are not without options that can potentially ease the challenge of selling your home. In fact, you actually have two before you. You can choose to cough up the money to perform the necessary renovations that may, or may not, draw indecent offers. Or you can sell it directly to a local buyer. Who is happy to take it off your hands 'as-is' and at a fair price. And you don't have to pay any commission fees to do it either.
How to sell a house as-is instead of making repairs or renovations
Family-owned and operated Osborne Homes buys houses in 'as-is' condition from California homeowners without any strings attached. As expert Califonia home buyers we can even take it off your hands fast—in as few as seven days—so you have some certainty instead of watching the house linger on the market for months on end. Since selling any home in less-than-perfect condition can be problematic for many home sellers, we have strived to be the solution for California homeowners since 2009. If you are trying to sell property in any one of the 16 Golden State counties where we buy, let us be the answer you are looking for.
Selling your 'as-is' home in California is not only possible, but it's also easy. Contact Osborne Homes online or call us at

559-468-6149

to find out how simple it is.