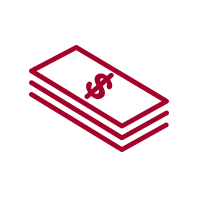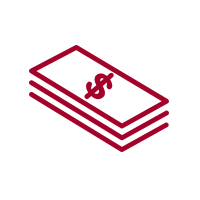 When it's time to sell your home, one of the first, and most important, choices you'll make is whether or not to use a real estate agent. Of course, that decision will necessarily be influenced by the cost of doing so (including real estate agent fees), and the service you can expect to get in return for the fees you'll pay.
To make matters a little more complicated, California real estate commission rates are no longer one size fits all—whether you are in Stanislaus or Contra Costa County, the price will be different. You could go with a flat-fee service, a discount brokerage, or a full-service firm. The costs for each can vary widely for sellers, making it worth your time to compare the options carefully. But, remember that the old adage is often true: Sometimes, you get what you pay for.
The Cost of California Real Estate Commission Rates
There can be several benefits to hiring a real estate agent to assist with the sale of your home, no matter which level of service you choose. At the very least, your home will get listed on the local Multiple Listing Service (MLS) and, hopefully, be included in the search results that buyers' agents create for their clients. This alone can help widen the circle of potential buyers who see your home. A full-service brokerage, however, can manage every aspect of the sale, from staging recommendations to final contract negotiations, so that you can focus your attention on other matters—like finding or moving to another home.
To determine which level of agent representation best fits your situation, it'll help you to get more information on the different services available and the price you'll pay to use them. Below we've highlighted the cost versus risk involved for three different brokerage types: a flat-fee service, a discount brokerage, and a full-service firm.
What are the average realtor and real estate fees in California?
Flat-Fee Service
A flat-fee service is just what it sounds like: a company that provides a predetermined list of services for one flat rate. As an example, a flat-fee listing service will list your home on California's MLS network, including sites like Zillow and Redfin, for up to six months, often charging less than a hundred bucks. Other flat-fee services offer a smorgasbord of additional options, like assisting you with preparing disclosure documents, counter-offers, and contract negotiations for an added cost. Most will give you the option to upgrade to a longer listing term or to tack on extras, like a lockbox for buyers' agents to easily access your home. And some even provide a full-service option if you find that an online listing alone isn't getting your home sold.
But there are quite a few drawbacks to using a flat-fee service that you'll want to keep in mind before you rush out to sign up. First, not only will you be responsible for creating and managing the online listings for your home if you go with the cheap deal, you'll also be responsible for fielding calls and showing the property. You'll be in charge of all negotiations and associated paperwork with the sale, which can be daunting—and costly. If you make a mistake, like forgetting to disclose structural issues, it can come back to haunt you later. So, while going with the cheap flat-fee service can certainly seem like a good idea in the beginning, you might need to pay for all the extras to get your home sold without any glitches. In the end, you could actually end up paying more than you would for a full-service agent.
Then there is the issue of time. Without an agent actively marketing your home, it can take the full six months—or more—to get your property sold. If you're not in a hurry, and don't mind strangers calling and coming in and out of your home for months on end, that might not be a big deal. But if you want to get your home sold fast and not have to work so hard to do it, a flat-fee service isn't your best bet.
Discount Brokerage
Discount brokerages offer considerably more than flat-fee services, while still potentially saving you money. A real estate agent with a discount brokerage in California, for example, might charge only a 1% real estate commission rate. For that 1%, however, they'll craft and update your MLS listing as needed, handle all inbound calls, often show your property, and oversee negotiations in addition to filling out and filing all forms. So, for a little bit more money you get a lot more service—and the chance that your home will sell faster.
The extra service that you get, however, may not be the best service you can get. Discount brokerages and the real estate agents who work for them have to deal in a significantly higher number of transactions in order to make a profit. That can mean slower response times to emails and phone calls from both you and prospective buyers or their agents. You might be willing to overlook not hearing from your agent for several days because they're overwhelmed, but buyers' agents and their clients won't necessarily feel the same. You could lose a sale—and that's more money down the drain. Also, discount brokerages are often staffed by newer, less experienced agents. They might seem to work harder for you, but it's likely you'll be their "practice run" for honing their customer service and negotiation skills.
Full-Service Firm
A full-service firm offers the same benefits as flat-fee and discount brokerages do with a few more bells and whistles. In addition to adding your property to the MLS network, for example, a full-service firm will usually advertise your property through more traditional channels, like the local newspaper, to generate as much buyer interest as possible. They'll take on the responsibility of showing your property, and even hold open houses, to help work the charm of your home into the hearts and minds of visitors. Even before your property goes on the market, the real estate agents who work at full-service firms will usually walk you through the sales process, assist you with deciding on a list price, and help you prep the home for viewers. Afterward, you can expect them to promptly handle all inquiries—including any questions or concerns you might have—and make the sale of your property a priority.
For the full treatment, however, you will pay the full price and that means a California real estate commission rate between 5% and 6% that will be split between your agent and the buyer's agent. Depending on the location of your home and the price it sells for, that could siphon more than $15,000 out of your pocket. And even with a high-priced agent on your payroll, there's no guarantee your home will sell quickly or that you'll get in service what you pay for in fees.
In the end, it's possible you might find that none of these options really feel like a good fit or that having to choose among them is only adding to the stress of selling your home. But going the "for sale by owner" route presents another set of obstacles that could cost you more in time and money than breaking down and hiring someone to help. You've got one more option, however, that won't charge you any sales fees but will still help you get your home sold fast—and for cash.
Sell Your Home and Avoid Fees Altogether
Here at Osborne Homes, we understand the need to keep things simple when it comes to selling your home. That's why, since 2009, we've been buying properties directly from California homeowners, as-is, paying cash-in-hand and closing in as little as seven days—with no commission or fees of any kind attached. We figure that the decision to sell your home is already a big, and sometimes stressful, step to take. So we aim to make the sale itself as easy and as seamless as possible without making you pay for it.
Save yourself time and money by selling your home commission-free for cash-in-hand. Get in touch with Osborne Homes online or call us at

559-468-6149

today.