Every day, here at Osborne Homes, we speak with homeowners who need quick and easy home-selling solutions. As the leading cash home buyers in Los Angeles, we are known for providing a hassle-free process to homeowners in various circumstances who need to sell their home, fast. 
This blog post aims to offer insightful tips for those considering selling their homes to cash home buyers like Osborne Homes. This post will cover the benefits of working with cash home buyers, how to find a reputable company, what to expect during the process as well as the unique advantages of partnering with Osborne Homes.
The Benefits of Selling Your Los Angeles Home to Cash Buyers
Selling your Los Angeles property to cash home investors such as Osborne Homes offers a multitude of advantages that make the process more efficient and stress-free:
Expedited selling process
One of the most significant benefits of working with cash home buyers in Los Angeles like Osborne Homes is the ability to expedite the selling process. Traditional home sales can take months to finalize, but cash home buyers can close in a matter of weeks or even days. This faster timeline is especially beneficial for homeowners facing financial difficulties, relocation, or other time-sensitive situations.
No repairs or staging necessary
We buy homes in any condition, which means you won't need to spend time and money on costly repairs or home improvements. Osborne Homes will buy your Los Angeles house as-is, allowing you to save on expenses and avoid the stress of preparing your home for sale. This approach also eliminates the need for staging, professional photography, or open houses – all of which can be time-consuming and disruptive to your daily life.
Guaranteed cash payment
Unlike traditional home sales that rely on buyer financing and are subject to delays or cancellations, we provide a guaranteed cash payment. This financial certainty offers peace of mind to Los Angeles home sellers, knowing that the sale will not fall through due to financing issues. A guaranteed cash payment also allows you to plan your next steps with confidence, whether you're buying a new home, paying off debt, or investing in other opportunities.
Fewer contingencies
Cash home sales typically have fewer contingencies than traditional sales, meaning there are fewer obstacles that could potentially derail the transaction. With no financing or appraisal contingencies, the process is more streamlined, reducing the risk of unexpected issues that might jeopardize the sale.
Greater flexibility in closing dates
All-cash house buyers Los Angeles, like Osborne Homes, can offer more flexibility when it comes to selecting a closing date. This allows you to move at a pace that suits your needs, whether you require a quick turnaround or need extra time to find a new home or finalize other arrangements.
Reduced stress and uncertainty
The traditional home selling process can be fraught with uncertainty and stress, including concerns about potential buyers falling through or lengthy delays in the closing process. Cash home buyers help alleviate these worries by providing a more predictable and straightforward experience, giving you the confidence that your home sale will be completed efficiently and with minimal complications.
Avoid a long list of closing costs
The average commission is 4.92% of a California home's sales price which gets split evenly between the buyer and seller agents. When you sell your home directly to cash home buyers like Osborne Homes, you can bypass the need for a real estate agent and the accompanying commission fees. You also won't be responsible for any escrow handling fees or title insurance, as Osborne takes care of these for you. This cuts down on the total number of costs you'll see on the closing statement, making things simpler and more clear as you transition to your next property or endeavor.  
Sell Your Los Angeles Home for Cash to Osborne, Today!
Selling your home to Osborne Homes offers a wide range of benefits that can streamline the selling process and create a stress-free experience for homeowners. From expedited timelines and guaranteed cash payments to the elimination of repairs and staging, we provide a compelling alternative to the traditional home selling process.
How to Find a Reputable Cash Home-Buying Company
It's crucial to find trustworthy cash home buyers in Los Angeles to ensure a smooth transaction. Here are some tips for researching and vetting potential cash home buyers:
Check online reviews
Look for customer reviews on reputable websites like Google and the Better Business Bureau (BBB). Positive reviews and ratings can indicate a reliable company.
Osborne Homes is proud of our excellent reviews from past clients.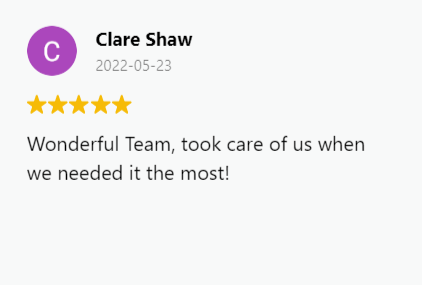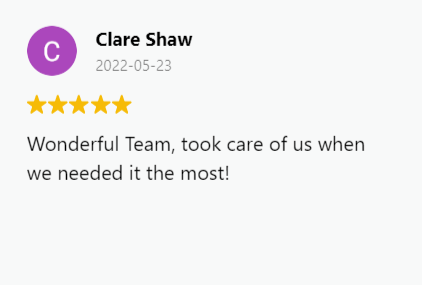 Verify their experience
Ensure that the cash home-buying company has a track record of successfully buying homes in your area. This demonstrates their understanding of the local market and their ability to navigate any potential challenges.
Osborne Homes has successfully purchased dozens of Los Angeles area homes
Look for transparency
Reputable companies should be transparent about their process, fees, and timeline. Be cautious of companies that are vague or unwilling to provide clear information.
Osborne Homes' process is clear and transparent, contact us with any questions.
Watch for red flags
Be aware of high-pressure sales tactics, unprofessional communication, or unrealistic promises. These could indicate a less-than-reputable company.
Look no further than Osborne Homes: where you can sell house fast – for cash
The Simplified Processing of Selling Your Los Angeles, California House to Osborne Homes
The process of selling your Los Angeles home to us involves the following easy steps:
Initial contact: Reach out to us to discuss your property and provide basic information.
Property evaluation: We will schedule an on-site property inspection to assess the home's condition and determine a fair cash offer.
Offer presentation: After the evaluation, we will present a no-obligation cash offer for your consideration.
Acceptance and closing: If you accept the offer, the closing process begins and we will handle all necessary paperwork. Closing can occur in as little as a week or on a timeline that suits your needs.
That's it – simple.
What Sets Osborne Homes Apart from Other Cash Buyers in Los Angeles?
As a trusted and reputable cash home-buying company, Osborne Homes stands out from the competition by offering Los Angeles homeowners several unique advantages:
Commitment to transparency
Osborne Homes is dedicated to providing clear and honest communication throughout the home-selling process. We take the time to answer all your questions and explain each step in detail, ensuring that you feel informed and confident in your decision to sell.
Fast and fair offers
Our team at Osborne Homes prides itself as home investors who present competitive cash offers based on accurate property evaluations. Our experienced team conducts thorough inspections and utilizes our extensive knowledge of the local market to determine fair offers that reflect your property's true value.
Hassle-free process
With Osborne Homes, you can expect a direct and efficient home-selling experience that minimizes stress and maximizes convenience. We handle all paperwork, coordinate with title companies, and even offer flexible closing dates to accommodate your schedule. Additionally, our no-obligation offer allows you to consider our proposal without any pressure or commitment.
Personalized customer service
Osborne Homes understands that every homeowner's situation is unique, and we tailor our services to meet your specific needs. We take the time to listen to your concerns and goals, ensuring that our solutions align with your best interests.
A strong history of success
With years of experience as home investors, Osborne Homes has established itself as a reliable and trustworthy player in the cash home-buying industry. Our dedication to excellence and consistently positive outcomes for homeowners are testaments to our commitment to helping you achieve your home-selling goals.
Embrace Hassle-Free Home Selling with Osborne Homes
Selling your home to Osborne Homes provides a hassle-free process and fast cash payment. By understanding the benefits of working with cash home buyers in Los Angeles like us, doing your research and knowing what to expect during the process, you can ensure a smooth and successful sale. 
Osborne Homes is committed to providing a transparent, fair, and hassle-free experience for homeowners seeking to sell their Los Angeles house fast, for cash. If you're considering this option, we encourage you to reach out to our team and discover the many advantages of partnering with Osborne Homes for your home-selling journey.
Sell your Los Angeles Home for Cash, Today