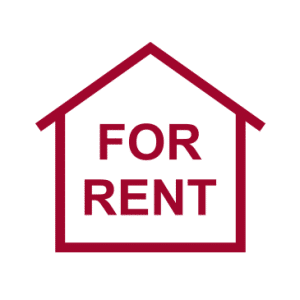 Owning and managing rental properties and the tenants who live there isn't always what it's cracked up to be. Whether your properties are multi-family units or single-family homes. The properties themselves require regular upkeep and renters often need constant attention. And, sometimes, the passive income you get from a property just doesn't balance out the hassle of keeping it around. That can be especially true if, for instance. And you live in Visalia or Bakersfield but your property is in San Bernardino. No one likes being a long-distance landlord. Then again, it's not easy running rental properties no matter where they are located.
So, if you're tired of being a landlord and all the troubles that go with it. What is the best way to get out? We have some options for you.
What to Do When You're Tired of Being a Landlord
California's landlord laws, among other things, can take the shine off being a landlord here. Though the laws were initially conceived to protect tenants—and rightly so. They frequently hurt landlords. Trying to evict a tenant for engaging in illegal activity. For example, can inadvertently set you up to be sued by your renter if you don't document every action they, and you, take.
But, it's not just the state's laws that make owning rentals tough. Maintaining the properties themselves is a hassle. As is constantly taking late-night emergency calls, scheduling viewings of vacant units, and handling tenant disagreements that are all part of the job. Even when you are on vacation. So, what do you do when you are done dealing with it all? You sell your rental property, of course.
Unfortunately, selling a rental property isn't always as easy as it sounds. You might employ a real estate agent to help you. And that isn't a bad place to start. A selling agent's job is to ensure you get the best possible price in the shortest amount of time for your units. Often, they will even make renovation and staging recommendations for presenting your property in its best possible light too. Hopefully, it encourages more offers. Then, they will usually market your property widely and assist with showing it to buyers. But, you will pay for these services. California's real estate commission rates aren't cheap, nor do they come with any guarantees. You could end up contractually agreeing to pay tens of thousands of dollars in fees to an agent. Only to have your property languish on the market unsold—and even unseen—for months.
As an alternative, you could choose to do a 'for sale by owner.' But, that option isn't likely to be any easier, or even any cheaper. Since you will have to handle all of the work a good real estate agent would otherwise be in charge of—including paying commission to the buyer's agent. Even worse, without access to sites like the California Multiple Listing Service (CMLS), buyers' agents might never know your house even exists. You will still have to prep the property. Just in case someone wants to see it and, then, remain available for showing it. All in addition to your normal day-to-day responsibilities of being a landlord.
Showing a rental property
Showing the property to prospective buyers, in and of itself, presents another set of pain points that are difficult to remedy. Since a minimum of 24 hours' notice is required to enter a tenant's unit every time you want to access it. You won't always be able to accommodate the schedules of potential buyers.
If instead, you try to batch showings by scheduling multiple buyers to view all or most of the units at once. You risk those buyers commiserating with each other about what is wrong with your property. And about what it's worth to them. So, if your property needs updating and you haven't done it, you could get offers so low that having shown it at all starts to look like a waste of your time and your tenants.' Then again, should any of the units be messy, dirty, or damaged due to the disgruntled tenants. Who lives there and doesn't want you to sell, you may not get any offers at all.
With so much to consider, selling your rental can start to seem like as much of a hassle as keeping it. But, if you're burned out from being a landlord and ready to get out as soon as you can there is a way to easily leave the burden of your building behind. And, you won't have to pay any California real estate agent fees, renovate and prep the property for sale, work with the schedules of buyers, or deal with the tenants at all.
Where to Turn to Get Out Quickly
Here at Osborne Homes, we make it our mission to help landlords like you quickly and easily offload your troublesome rentals and say goodbye to your worries about managing them. We buy multi-family units and single-family homes throughout California, with or without tenants and in good shape or bad. In fact, if we buy your property in one of the 16 counties we serve we will take care of all the hard work. We will even pay you to cash in hand and can usually do it in as few as seven days. So, there isn't much that you really have to do when you are tired of being a landlord and are eager to get out. Except to give us a call.
When it's time for you to get out, turn to the local team that has been buying rental properties for cash since 2009. Contact Osborne Homes online or call us at

559-468-6149

to get your free, no-obligation offer today.