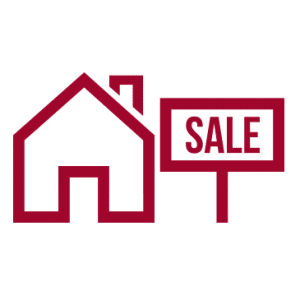 There is any number of forces that might be pushing you to sell your California home fast. The constant increase in the cost of living, rising medical and health care bills that are difficult to pay. The need to be closer to the family. All can make the importance of selling quickly important and worrying. It can be especially stressful if you aren't sure you can get a fair price for your property when you also want to sell it fast.
If you're wondering how to sell your own home in California you have more than one option. Our goal is to help you explore those options here.
Top tips for selling your own home
When thinking about what your options are for selling your California home, two probably come to mind: hiring a real estate agent or doing a 'for sale by owner'. In general, both have their pros and cons whether you live in the sprawling county of Kings or in a densely populated city within Riverside. But, does either option fair better than the other when you specifically need to sell fast and at a price. you can live with?
Let's take a look at each to find out.
Hiring a Real Estate Agent
Heading to the experts often makes the most sense. But there can be downsides too. This is as true of real estate agents as it is of anyone you might hire for help. Here are some of the pros and cons you should consider:
Pros: Whether you go with a flat-fee service, a discount brokerage, or a full-service firm. There are advantages to hiring a real estate agent. Even at the lowest level of service. Your home will get listed on California's Regional Multiple Listing Service (CRMLS) and with sites like Redfin and Zillow. This allows your house to be found by other real estate agents with buyers looking for homes like yours. You can usually get help with correctly preparing documents like disclosure agreements and sales contracts, too.
As you move up the service level options that are available. You will find agents who will make and receive calls on your behalf, show your property to prospective buyers, and assist you with negotiating a deal that favors you financially. An agent with a full-service firm might even help to heavily market your property, hold open houses, and guide you through getting your home ready for showing. Since real estate agents don't typically get paid until—and unless—you do, a good one should work hard to get your home sold.
Cons: Of course, just as there are advantages to hiring a real estate agent to help you sell your California home, there are disadvantages, too. If you go with a flat-fee service or discount brokerage. For example, it may take a while to get your home sold. You won't necessarily get a fair price, either. Low-cost services are inexpensive because they provide a minimal amount of assistance to their clientele.
Other critical forms of advertising, like the newspaper, often get cut, along with help fielding inbound phone calls and holding open houses. You also may not get support with negotiating deals with buyers. But, only having your home listed on the CRMLS won't maximize your home's market exposure and stir enough buyer interest anyway. No matter how much paperwork a low-cost firm is willing to help shuffle. So what you save on the front end in fees could very well cost you on the back end with buyers.
That said, a full-service firm will cost you to care more about marketing and selling your house. California's real estate commission rates—around 6%—are some of the highest in the nation. Yes, you might get someone willing to place newspaper ads and go to bat for you at the negotiating table. But, you might also end up paying close to $20,000 out of your selling price for the pleasure of doing business with them. Assuming, that is, that you get the work that you pay for—which is never guaranteed.
Doing a 'For Sale by Owner'
In contrast to hiring a real estate agent, you could choose to sell your home yourself. Of course, there are advantages and disadvantages to doing a 'for sale by owner' too. Most are listed below so that you can weigh each carefully.
Pros: Your biggest benefit of selling the house yourself, by far, is in the amount of money you could save. By doing a 'for sale by owner,' you won't have to pay any fees, large or small, to a selling agent. You won't be running the risk of getting anything for something. Either, should the agent you hire not perform to your expectations. And you will get to stay in control of how and where you market your property when to show it. And whether you're willing to negotiate with potential buyers. Everything is up to you.
Cons: Unfortunately, doing all or most of the work that agents usually handle can be a full-time job when you decide to sell your own home—and that is only the half of it. To sell the house quickly, you will need to market it as far and wide as you can. Show it to interested home buyers as often as possible, and negotiate on the offers you receive to the best of your abilities. That will consume a lot of your time, energy, and money. In fact, it could cost you more to do a 'for sale by owner' than hiring an agent if your house does not sell or the offers you do get are lower than you need.
Plus, you won't be off Scott-free when it comes to paying commission. You will still have to shell out some cash to attract buyers' agents. Since they're used to getting a cut from a seller's agent's fees—and that can run you as much as 3%. So, though doing an FSBO can seem like a cheaper option than hiring an agent in the short run. The long-run could very well prove differently.
Either one of these options might help you how to sell your house in California and for a fair price. But, if they don't, you could end up stuck with a house that just adds to your financial burdens. You do have another option, however, with a better chance of helping you unload your property fast—and for cash—than hiring an agent, or trying to do the work of one, can offer. It's an easy one to explore too. All it takes is making one call.
Sell Your California House for Quick Cash-in-Hand
Here at Osborne Homes, we make it our business to help California homeowners get out from under a house that has become—or is becoming—a burden. This could be due to major repairs, selling an inherited property, foreclosure, probate and more.
And, we can help you do it in as few as seven days. So that you can quickly get a handle on your other financial obligations or family commitments. Plus, we will offer you a price that makes sense—not only to us but to you as well.
You won't have to pay us a commission or any other fees to do it either. Nor will you have to clean, declutter, or prep the property in any particular way. We will take your home as-is. Our goal is to help you meet your goals. In our opinion, that is the fairest way to do business.