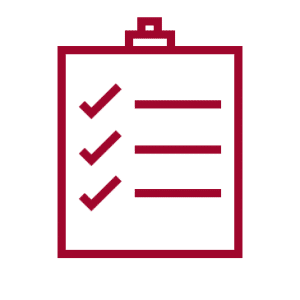 When the unexpected happens, like a debilitating illness, the loss of a job, or divorce, the burden to care for yourself and your family can become so great that your financial obligations have to take a back seat. Sometimes that includes making the mortgage payments on time, if you're able to at all. Miss too many payments, however, and you could find the bank taking action against you by filing for a foreclosure with the court.
Trying to decide what to do if your house is being foreclosed on can just add to the confusion, disappointment, and grief you and your family may already be feeling. If you're in this situation, take heart. There are reputable resources available throughout California that are designed to help homeowners who are facing foreclosure—no matter the reason why.
Your House Is Being Foreclosed On: Here's What to Do
First, if your house in California is being foreclosed on, remain as calm as you can. Being overwhelmed and panicked—which are certainly understandable—often just make bad situations worse. If you ignore letters from the bank that require a timely response, for example, you could miss out on an offer, and the opportunity, to save your house. It's also easier to fall prey to foreclosure rescue scams, fraudulent loan modifications, and phony offers of legal counsel that are designed to separate you from your money, not to help your financial situation. If you can keep your composure, you will have a better chance of thinking clearly, acting in your own best interest, and maybe even avoiding the foreclosure.
Next, you'll want to reach out to one of several government organizations that were established to provide legitimate financial relief, loan modification assistance, and foreclosure counseling to determine what your options are. Here are some better known and well-respected options for Californians:
U.S. Department of Housing and Urban Development (HUD)
HUD can connect you with a housing counselor in your area who will help you determine if you qualify for one of the Making Home Affordable programs that can reduce your monthly mortgage payments and help you avoid foreclosure. Your counselor will review your eligibility for a loan modification or special refinancing, prep you for negotiating with your lender, and even walk you through the application process. The referral service is free, as are your sessions with the nonprofit housing counseling agencies that work with HUD.
But, if you don't qualify for one of HUD's programs, you could still be faced with mortgage payments you can't make and you'll certainly still owe whatever is past due. It's also possible your bank won't be open to negotiations, despite HUD's assistance. So, when you give them a call, hope for the best. But, also prepare for the worst.
California Housing Finance Agency (CalHFA)
CalHFA sponsors several programs that can assist you if you have fallen behind on loan payments and are facing foreclosure as a result. The goal of these programs is to help you keep your house, if possible, or provide you with relocation funds if the foreclosure is inevitable and you have to find a new home. There is never an upfront cost for their programs and details can be found on the CalHFA website.
However, it appears that CalHFA is referring most homeowners who are struggling to keep up with mortgage payments to Keep Your Home California, which is detailed below. Nevertheless, if time is still on your side, it's a good idea to check back with CalHFA as often as you can since new relief programs could become available.
Keep Your Home California
Keep Your Home California is another free service designed to help you stay in your home by first working to make mortgage payments affordable. The organization offers unemployment mortgage assistance, mortgage reinstatement assistance, and aid with principal reduction, or cutting the outstanding amount you owe. When staying in the home isn't possible, the program also offers transition assistance to help you move on to something new. They'll connect you with a local counselor who can help you determine the best course of action for your circumstances.
Unfortunately, as of June 2018, Keep Your Home California is no longer accepting new applications for assistance. Whether that's for the 2018 year only is not clear, but it's a stroke of bad luck either way—especially if you need help fast. That said, they are still offering free referrals to counseling services. Take advantage of this option at the very least and, like CalHFA, check back regularly in case the program reopens.
In light of two state government organizations recently narrowing their scope of assistance for homeowners facing foreclosure, you might be tempted to look elsewhere—especially if you're receiving calls or mailers from companies claiming that they can modify your loan or stop the foreclosure altogether. But, scam artists abound and they have no qualms about taking advantage of homeowners who are already financially disadvantaged, emotionally distressed, and desperate for a solution. So, it's not a bad idea to contact California's Department of Business Oversight to verify the license of any foreclosure consultant, real estate agent, or attorney who claims they can refinance your loan or prevent the foreclosure.
As a final step, which might be one of the best steps you can take, consider selling your home. The process of avoiding foreclosure is overwhelming, even when you have good help available. Finding and getting access to legitimate help is also difficult and confusing—leading you to panic and lose more than just your house. Of course, at first glance, selling may not look like a viable option. After all, who would possibly be interested in—and capable of—buying a home that's being foreclosed on? But, it is an option and one that could avoid foreclosure, possibly even with a little equity in your pocket.
Selling to Avoid Foreclosure Can Be Simple
Here at Osborne Homes, we've been helping California homeowners, like you, avoid foreclosure by buying houses as-is since 2009. We're a family-owned and operated real estate investing company and, because we're based in California, we know what it takes to purchase local houses in a variety of conditions, including those that are being foreclosed on. There's no fees or commissions, only the chance to get out from under your debt if foreclosure looks imminent. And, we can pay you cash in as few as seven days, bringing relief faster than most other options can.
If your house is being foreclosed on, selling may be your best option. Reach out to Osborne Homes online or call us at

559-468-6149

to discuss how today.