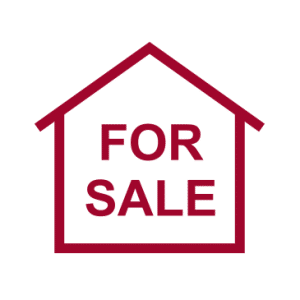 California's real estate market always seems to be one of the hottest in the country. Things have cooled off a bit recently, but if you live anywhere in the Golden State—especially in hot spots like Fresno and the San Joaquin counties—you've probably noticed that a lot of homes are still flying off the shelves. In fact, part of the reason you may have decided to sell your home is because it seems like a great time to do it. But that can just make it more confusing, even frustrating, if your house is not selling and you're out of options. Fortunately, it may just be an issue of strategy—and there are several ways you can change that up to gain more home buyer attention.
Your House Is Not Selling? Options and Opportunities For California Home Sellers
Even in a seller's market, there are some homes that just don't sell. There can be any number of reasons why and most of them are fairly easy to fix. It will take a bit of elbow grease and possibly even a willingness to think outside the box, but the solution to getting your home sold is well within your grasp. So, if your house has been on the market for months without any offers, or even any showings, consider these five ideas to get home buyer attention:
1. Get feedback.
If you've been lucky enough to get some visitors to your home who, ultimately, chose to pass on your property, reach out to find out why. It's possible their reason has nothing to do with your home. Perhaps they decided they wanted a three-bedroom, when your house is four. But, if you find there is a recurring theme that's turning buyers off, like the absence of air conditioning or a smell that no one can place, then you've got feedback that you can choose to act upon.
Their feedback might be hard to hear, but you need to know about the problems standing in the way of getting your house sold. Just remember, however, that everyone's opinion is not always going to align with one another. This could make deciding what to do more confusing and, if what you choose doesn't work, you're back to square one.
2. Lower the price.
It's possible that your asking price is simply too high and that by adjusting it downward you'll get more offers. There are multiple factors that come into play when valuing a house, like what comparable homes in the area have sold for and the property's overall condition. It's hard, but you shouldn't let your love of a home and the memories that have occurred there cloud your view of its actual worth.
You'll need clear vision to understand what the real estate market will bear. If you can put yourself in a buyer's shoes, you may better be able to see that the old-fashioned, but cool, 1970s decor doesn't actually look "vintage" to others, but only outdated and expensive to change. Being emotionally attached to a home you've lived in for years can make it hard to lower the price tag, but a new price could make it easier to sell your house.
3. Switch real estate agents.
Did the high cost of California's real estate commission rates cause you to go with a less expensive broker? If you've gone with a flat-fee service or a discount brokerage, it's possible your home simply doesn't have enough exposure to potential buyers. So, it might be time to upgrade to a full-service firm that can ramp up the advertising. It takes a sizeable budget and a lot of legwork to market a property, so you'll pay for it with a higher commission rate. But if your house sells, it could be worth it.
If you're already represented by a full-service real estate agent and they aren't scheduling showings or open houses, that's another signal that it might be time to find a new one. Interviewing new agents isn't always fun and firing the old one can be even less so, especially if they're a family friend or a referral. However, when it comes to selling your home, you've got to put your goal first and the feelings of an underperforming agent last.
4. Appeal to buyers' expectations.
You'll want to show your home in its best possible light and buyers will expect as much. Not only does this mean that you should clean the house from top to bottom, you should also stage it to look more like a model home and less like a house that's lived in. By removing personal items, like photos of the kids, personal heirlooms, or your great grandmother's rocking chair, you give potential buyers the space to imagine themselves and their families living there. Buying or renting new furniture does the same, especially if you want to appeal to young professionals and families.
Be sure to pay attention to the outside of the property as well. Poorly landscaped yards, peeling exterior paint, and overflowing mail diminish curb appeal and give an unwelcoming first impression. But, new siding, trimmed trees, and a freshly swept porch can help buyers feel more at home when they arrive and more eager to see what's inside. If staging or landscaping aren't your strong suits, hire professionals. It can be a pricey investment, but one that may pay off if it helps get your home sold.
5. Perform renovations.
In the end, sinking a little money into updating your property could do wonders for attracting more buyers. Modernized kitchens and bathrooms are good go-to renovations that most people ooh and ahh over, but hardwood flooring, new fixtures, and fresh, neutral-colored paint go a long way too. If the plumbing or wiring is old and the roof is showing serious wear, you might consider replacing these as well. The extent of the rehab, and the price you're willing to pay for it, are up to you. But the more you're willing to spend, the more likely you'll find buyers who want to move in. Or, you could consider selling the house as is.
Taking action on any of these strategies, or a combination of several, should move you closer to getting your home sold. Of course, it may take a bit of trial-and-error, in addition to some considerable cash, to figure out which direction is the most effective one to take. But, your efforts could be worth it if your house finally sells.
Then again, if it all just seems too much, selling your home directly to a professional real estate investing company, like Osborne Homes, can help you bypass all the guesswork and the extra expense it takes to go from "For Sale" to "Sold!"
An Option for Getting Your California House Sold Quickly
Osborne Homes buys a variety of properties in as-is condition without renovations, from vacation homes to farms and ranches, throughout California. So, even if your house isn't selling because it's outdated or in need of major repairs, Osborne Homes can take it off your hands. You can sell it fast too, we give you cash in hand in as little as one week. You won't have to stage it or improve its curb appeal, nor will you have to perform renovations, take better pictures, or pay for more advertising. To receive your offer, all you have to do is give us a call. It's really that easy, just like selling a home should be.