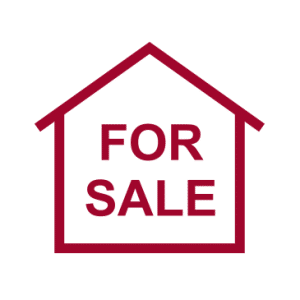 Need to get your house ready to sell? It could be that it is getting harder and harder to make the payments on your Madera home. You need to find a way to avoid foreclosure in California as quickly as you can. Or perhaps you are moving out of state for a job and need to leave Irvine for Austin as soon as possible.
Promptly getting your home show-ready to sell is the first step to getting it on the market. And hopefully, sold sooner rather than later—assuming you have the time, energy, and resources to tackle all the tasks.
To give you an idea of how to get your house ready to sell in a week. We have listed a few 'must-dos' here that can also make selling the house faster, and easier, too.
Getting Your California House Ready to Sell in a Week
Unless you are selling a home that needs major repairs, it is possible to get your house ready to sell in about a week or less. You may still have to hustle, working long and hard hours each day to complete everything on your list. And you will probably have to spend a sizeable amount of cash on supplies. And even on hired help to expedite your progress. But, getting your property in ready-to-sell shape in seven days or less can be done.
Here are some day-by-day steps you can take to help ensure it does get done:
How to sell your house in seven days or less
Day One to Two: Purge and Pack. Purge and pack as many items as possible to create a more spacious and less personalized environment. This encourages potential buyers to imagine themselves and their things in your home and, in turn, make an offer. And, since this is a step that you will have to take to make your move easier and more efficient anyway. Why not just go ahead and get started? Takedown family photos, clear away evidence of children and pets where you can, empty or organize cabinets, shelves, and closets, and remove anything—even furniture—that is big, cumbersome, or unsightly. Since your time is limited to a maximum of two days for this step, do not put too much thought into it—just act. And remember that the more you can do away with, including that huge pull-out couch you have had for years, the more interested buyers you will attract. Since this step can be both emotionally and physically taxing, hiring a professional organizer and packer may take some of the stings out—though the hit to your pocketbook may hurt.
Day Three to Five: Make Simple Repairs and Upgrades. The things that you have been wanting to repair or upgrade for years are probably the same things. Potential buyers will notice—whether they are fixed or not. Old grout in the bathroom, aged and discolored lightswitch plates, rusted vents, and the holes left behind. After taking down or rearranging photos can distract buyers from an otherwise charming home. Unfortunately, brightly-painted walls and outdated colors often have the same effect. Luckily, relatively minor details like these are not usually difficult to change and, if you stay focused. They can be done in a matter of days. You will have to work hard and there is always the risk of making things worse, not better. Especially if you have never painted or caulked before. In addition, multiple trips to the home improvement store can get old and start to add up so plan carefully.
Day Six: Clean, Scrub, and Scour. You do not want to take a chance on your house not selling because of dog hair on the chairs or dust along with the blinds and window sills. But, if your house is not spotless, that's exactly what you are doing—even if you have done some renovations. Whether it's right or wrong, the fact of the matter is that in the minds of potential home buyers. Even a house that is just a little messy does not look inviting. In fact, unmade beds and sticky countertops may make them wonder just how unsanitary—and, potentially, unsafe—the rest of the house is. After all, if you cannot take the time to clean the refrigerator, you probably have not taken the time to deal with bugs or rodents either. So, do take the time to clean well—even if it takes you from dawn until dusk. And, if it becomes obvious that finishing in one day might not happen. Rope the kids into the job or call on your family, friends, and neighbors to pitch in. Your buyers will notice either way.
Day Seven: Stage the House. You may think you do not have to spend a lot of time staging the house. But it is critical that you do. Even in a sellers' market, you want your home to leave the best impression possible with potential buyers. Plus, by making your house stand out, you increase your chances of getting offers before your competition does. One of the best ways to do this is to rearrange the furniture to make moving around it easier and to give your home a more open and inviting look. Changing or adding lighting also helps, especially in darker areas around the home. Plants are another great way to breathe life into space and brighten the overall atmosphere. So consider including several both inside the house and out. If you are not a designer, and you have the money, working with a professional stager can help to reduce any overwhelming decisions you may experience. Otherwise, expect to deal with some trial-and-error as you move things around. Get it right, though, and you might see more offers moving in.
If, at the end of the week, you have not completed everything (or became too exhausted to even start). Selling your house as-is can be an easier, and faster, way to get your house 'ready' for the marketplace. Sure, your pool of potential buyers will decrease since clutter, disrepair, dirt, and clunky furniture can be a big turn off for most home shoppers. But there will be some who have more vision than others.
Those can see beyond what is wrong on the surface into what is right underneath. If you can locate a buyer like that, you will not have to worry about getting your home ready for the marketplace. You may not even have to worry about dealing with the market at all. The key, of course, is knowing where to find such a buyer fast so that you can get your home sold quickly.
Be Ready Before You Know It By Selling As-is
From Fresno to Irvine and beyond, California-based Osborne Homes has been buying houses from homeowners. who need to get their property sold as fast as possible and with as little time-pressure or money spent. We pay all cash, closing in as few as seven days, for homes that have not been decluttered, updated, cleaned, or staged. Some of these houses are even in need of major repairs—which is okay by us. You may still need to pack, of course. But, other than that, there isn't much else you have to do to be ready to sell—except get in touch so you can get your offer.
Before you know it, your home could be sold.

Contact Osborne Homes online

or call us at

559-468-6149

for a cash offer on your as-is house today.