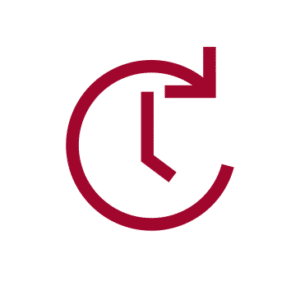 How long does it take to sell a house? Well, the time it takes to sell a home located in Riverside County will differ from the amount of time it might take to sell in Sacramento County. And while the number of days your house spends on the market will vary from city to city. You will even find variation from neighborhood to neighborhood, too.
But the average days-on-market isn't just about geography. Other factors influence how quickly you can, or cannot, offload your property. If you are moving out of state for a job. You need to settle other debts or are trying to avoid foreclosure. So knowing what to expect can be a critical component to effectively managing all of your affairs. It may also help you decide on how you may be able to change the outcome. You should hope to speed up the process.
So, how long does it typically take to sell a house in California? And, how much power do you have to affect the outcome? That is what we are here to find out.
Here's How Long It May Take to Sell a House in California
For a long time, the California real estate market was considered the hottest in the country. And, for homeowners who needed to sell quickly, the boon in sales created a boost in mood—and, financial circumstances. After all, it is no small miracle to be able to sell your house in fewer than 20 days if you have bills piling up and a bank account that is spiraling down. As recent as 2017, the average time a home spent on the market was twenty days or less, according to the California Association of Realtors (C.A.R.).
But the market has started to slow throughout the state and in some counties, like Orange, the shift has negatively impacted not only the median home sales price but the length of time it takes to sell a house, too. Actually, California houses are staying on the market much longer than they were just one year ago. In Orange County, for example, median days on the market is 68, according to Realtor.com. In Riverside, homes do not sell for an average of 69 days. Though Sacramento County is fairing a bit better, it still takes more than 60 days to sell a house. And depending on the city, neighborhood, and block where your home sits. It could take even longer. The bad news is that there is little you can do to change these markets.
The good news is that the condition of your home also affects how long it might take to sell and, luckily. This is a factor you can directly influence. A home that is move-in ready, for example, usually sells faster than a house in need of major repairs or that has out-of-date appliances and an electrical system that can't handle more modern ones.
Most potential homebuyers want a clean slate to work with, something they can quickly and easily make their own—not a project they have to live with until they can afford to make the necessary repairs. But, even the simplest of upgrades can make a difference in the buyer's mind in whether or not they put in an offer. Things like a fresh coat of neutral-colored paint, new carpeting, and tightened cabinet hinges can go a long way in selling the notion that your house is ready to be bought. A clean and tidy home, free of Fido's fur and the grandkids' favorite toys, can potentially do the same.
Getting your home move-in ready, however, can be challenging. First, performing renovations—even minor ones—takes money. And, if you need to get your house sold quickly precisely because you need cash fast, then putting funds into your home first may be the last thing you should, or can, do. Second, repairs take time—especially big ones like overhauling the electrical system.
So, it could take several extra weeks or more to get your home on the market, to begin with. The same goes for purging your personal items, pre-packing for your move, and scrubbing every nook and cranny. All of these activities add up to a lot of time—potentially more than you have to spare. And, as the saying goes, time is money. Plus, doing everything perfectly and as efficiently as possible still does not guarantee a quick sale in the end.
Faced with the fact that getting your home move-in ready does not necessarily mean you will sell it faster, selling your house 'as-is' starts to look appealing. Why put in the work if it won't work in your favor? But, a home that is dirty, cluttered, or in serious disrepair can turn off many buyers—even in the best of neighborhoods.
So, what you might save in cleaning, prepping, and performing repairs you could lose in time and money when your home goes to market. And, it can be frustrating to realize that your house is not selling as fast as you need it to. Especially when other critical matters hang in the balance. Yet, selling 'as-is' may still be your best option if you can broaden your scope to find the right buyer. And you may not have to look any further than here.
Is Selling Taking Too Long?
If you're currently experiencing long wait times while selling your home, it may be time to consider other options such as letting Osborne Homes buy your house fast for cash.
Sell your home fast for cash with Osborne Homes today!
Broaden Your Options to Shorten Your Time to 'Sold!'
California-based Osborne Homes can buy your house 'as-is,' whether you live in Orange, Riverside, Sacramento, or any one of the 16 counties we serve and shorten your home's time on the market to no time at all. In fact, you don't even have to put your house on the market. All you have to do is pick up the phone and give us a call. We're happy to give you a no-obligation cash offer that we can close on in as few as seven days—less time than it took for California homes to sell even during our real estate market's heyday. But, for us, fast closes happen every day. So, if you want, or need, your home to be sold faster than California's current trend, let us know. It is always good to have options.
Do more than just manage the expectation of when your home will sell. Influence the outcome.

Contact Osborne Homes online

or call us at

559-468-6149

for a fast offer and a quick close today.