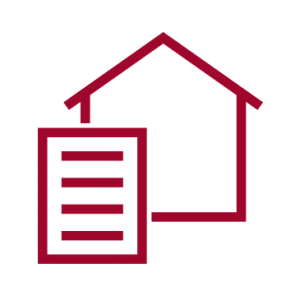 Foundation problems are becoming more common in California because of the recent drought. Without rain, the earth around your house contracts and causes your foundation to shift, crack, and sink. The rains this past winter didn't help matters much. Once the ground becomes saturated, it lifts the foundation up again, shifting things even more.
But even though many California houses are affected by foundation issues. It doesn't make it any easier to get yours sold. Thinking through how to sell a house with foundation problems may make you feel as though you are between a rock and a hard place.
You only really have two options: making the repairs or selling as-is. Let's take a look at the costs and challenges involved in both choices. And, perhaps, you'll see that one suits you better than the other.
Are you ready to be done and make no repairs? Consider selling your house fast for cash with Osborne Homes! 
Can you sell a house with foundation issues?
You might not even notice the telltale signs of a bad foundation, like cracked drywall or tiles, windows that stick, or doors that open themselves. But an inspector certainly will when you try to sell your house on the traditional market. And once the foundation problems are discovered, most buyers are likely to be scared off; the rest may have trouble finding a bank to finance the purchase. So, to sell your house to a typical home buyer with a real estate agent. You'll have to pay up and get the foundation problems fixed.
Step by step instructions to Sell a House with Foundation Problems
As you might have already guessed, installing a system of posts and beams to hold the foundation in place or reinforcing the sides of your house with steel is an expensive endeavor. Foundation work averages $4,000-6,000 but more complex cases can be twice that much, or more—and that is just the beginning of what it will take to get your house market-ready.
After the foundation problem is solved, you will have landscaping, walkways, or porches to restore. Also, the doors, windows, floorboards, and moldings will not necessarily return to their original positions by themselves. So, you may need to hire yet another expensive contractor to fix those, too.
If that is more than you are willing or able to undertake, you can consider selling the house "as is." This will almost certainly mean selling it without a real estate agent. Agents are often hesitant to take on the challenge of finding a buyer who has enough extra cash to solve the foundation problem themselves, even after shelling out for a down payment to buy your house. However, you can put the house on the market yourself as a 'for sale by owner' (FSBO).
Selling your house with foundation problems by yourself has several advantages. You save the cost of the California real estate commission rates and you save time getting it onto the market. Besides, this strategy will give you greater control over the sales process. You will be able to schedule showings at times you choose, rather than clearing out on short notice when the agent is on the way. You will also be the one to negotiate directly with buyers, without an intermediary. If you are the take-charge type who enjoys doing business face to face, this is your chance.
You should go into an FSBO sale with your eyes open, however. Selling a house on your own is likely to be time-consuming and there are a few complicating factors to consider:
You have to tell potential buyers about the foundation problems. In California, you are required to disclose all problems associated with the property that you are aware of. Failure to do so could have dire—and expensive—legal consequences.
The price you receive will reflect the house's condition. Whatever the value of the house would otherwise be, the cost of the foundation repair will have to be deducted from it. Then subtract a little more as an enticement to put up with the inconvenience. Overpricing a house with structural issues will cause it to be passed on by potential buyers.
Potential buyers may have trouble getting financing. Banks rarely finance the purchase of homes with structural issues so expect to keep your house on the market for a long time, at least until the right buyer comes along.
How to sell a house with foundation issues
If you don't want to fix the foundation to put your house on the traditional market, selling as-is on your own can be a good solution—but you'll need a buyer who doesn't rely on bank financing. Finding them may seem daunting, but it's definitely possible.
Osborne Homes is the buyer you need when you want to sell a house with foundation problems. We are a local company that has been buying houses in California since 2009. And we are familiar with the types of problems that can affect California homes.
That's why we buy houses regardless of their condition and can fix the foundation so you don't have to. We will offer you a fair price for your house—and there's no need to wait for us to get bank financing because we have cash-in-hand and can close quickly.
Get your house with foundation problems sold by contacting Osborne Homes online now or giving us a call at 559-468-6149.