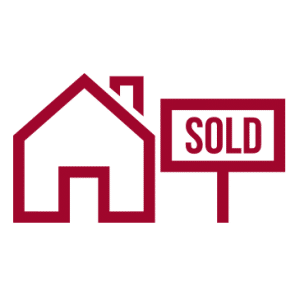 Moving from Visalia to Fresno to be closer to the family can be just as stressful as moving across the country to start a new career. Unfortunately, there is just no way around all the things you have to do to create a smooth transition. So you have to inform your friends and neighbors and take the time to say goodbye. You have to change your contact information on all important documents as well as forward all your mail.
So you have to pack and plan for movers. Then cross your fingers that everything arrives intact. You also have to sell your home. And that is probably one of the bigger stressors you will face. Especially if time is of the essence and you have no idea how to get your house sold quickly. These fundamental steps, however, can help you move things along while keeping an eye toward the bigger picture. After all, the faster you can sell your house, the smoother everything else can be.
Steps to Get Your House Sold Quickly
Whether you decide to sell your house without an agent or work with one of the different types of real estate agencies out there. It will take some effort to get your home sold quickly. Of course, the work may be worth it when your check is in hand and you can move on to other matters. Luckily, there are ways you can set yourself up for a quick sale, even if you choose to do a 'for sale by owner.' To accomplish a quick sale, you'll want to make sure you've at least accomplished these steps.
Perform renovations. To the extent that you can afford it, it's a good idea to perform any necessary renovations that might otherwise detract from your property's sale. Adding a new roof, updating the electrical system, and refinishing old cabinets—though really expensive—will attract a larger pool of buyers. If you do not have tens of thousands of dollars to spend, you can keep the rehab simpler by refreshing the paint with a neutral color and replacing old carpet with something stain-resistant. At the very least, it will appear that you have done some work to put the property in marketable condition—something most buyers appreciate.
Purge personal possessions. Though it can be uncomfortable to do while you are still living at the house. Purging your personal items can encourage future owners to buy. That means removing family photos, collectible trinkets, and the scratched-up recliner that the cat, and your kids, loved. Potential buyers usually need all the help they can get to visualize themselves in a home they are being shown. So, the grandkids' toys should be put away as much as the guest toiletries around the sink do too. This can especially important if the house needs repairs or remodeling. You want home buyers to see the potential your home holds for them, not the memories it holds for you. No matter how lovely those memories are.
Priced attractively. It could take extensive research on your part, especially if you have decided to do a 'for sale by owner' but it's critical to price your home to sell. You will need to check what other homes of comparable size, style, and condition have sold for in your area. To get a more precise idea of what your house is worth, you might consider hiring an appraiser too. Then, think about pricing your home below those comps to potentially attract plenty of offers from buyers wanting a good deal. This kind of decision can be a tough one to make. But it can also make your home move off the market faster.
Provide compensation. As high as California's real estate commissions rates can be, providing adequate compensation for real estate agents to work with you can spur them to work harder. You want them to bring you buyers and they will want to be paid for it. Usually around 6% of the price of your house. Even if you decide to opt-out of representation on your end, buyers' agents will expect to be compensated the usual 50% of a selling agent's commission. That means you will still need to offer about 3% of your home's purchase price to any agents representing buyers. Otherwise, they have no reason to show—and encourage their clients to buy—your house. Not paying up is a fast way to get your house ignored.
Promote effectively. Particularly if you choose how to get your house sold quickly yourself, you will have to make the extra effort to promote it well. You should take out ads online as well as in your local paper. It also helps to create, print, and distribute flyers, along with more sophisticated direct mail campaigns. You will want to list your house with your area's Multiple Listing Service (MLS) too. Each of these options can cost you a pretty penny, but not advertising could cost you the sale. Often, agents will handle these items, if you want to go that route. But they won't do it for free and, depending on your agent. You may have to provide marketing backup anyway. It can be a lot of money and work, but it can also be necessary if you want your home sold.
Each of these steps can improve your chances of selling your house quickly, but they are not the only options you have. There is one that is more efficient than all of the others combined: selling directly to an all-cash buyer who will handle your 'to-do' items for you. And, believe it or not, finding one is easier than it sounds.
The Option That Should Top Your List
Here at Osborne Homes, we take pride in helping California homeowners offload their houses quickly by buying direct and paying all cash. But we do a lot more than that. We take properties as-is, handling the repairs, cleaning, and finding new buyers ourselves so that you don't have to. We can take your property off your hands—and put cash in yours—in as few as seven days. Yes, it really is that easy. In fact, the hardest part of all might just be giving us a call.
Check to sell your house quickly off the list by putting a call into Osborne Homes at the top. Contact us at

559-468-6149

or

reach out online

to get a fast all-cash offer today.