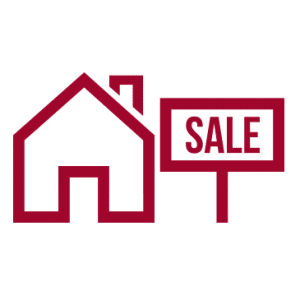 Most likely, this is the first time you have inherited a house. And the experience may be somewhat disorienting. First, there was the death of a loved one. Then perhaps the long, complicated probate process, and suddenly: you have a house. So the question arises "should I sell my inherited home?"
If the property is habitable and in good condition, you might consider renting it out. Whether it is or not, you may also consider selling it through a real estate agent or putting it up 'for sale by owner.' But depending on the condition of the house and the amount of time or money you have to spare, this may prove challenging.
Let's take a look at all your choices. Including the one, you may not have considered yet. Should I Sell My Inherited House?
Deciding Whether to Rent or Sell Your Inherited House
Inheriting a house that you don't know what to do with can make you examine your resources and priorities. You'll need to carefully consider the pros and cons of either renting the house out or selling it. Let's take a look at some of the most common considerations.
Renting Out Your Inherited House
Inheriting a house can be an opportunity for you to make passive income or at least offset the holding costs. Regardless of whether the inherited house is in Solano or Sacramento. Most places in California command a reasonable return on rents. Also, the house is likely to rise in value during the time that you own it. There are also tax advantages to owning rental property. You'd likely be able to deduct the state property taxes, insurance, repairs, some travel and legal fees, and even depreciation from your federal income tax. If you make improvements to the house, you may be able to raise the rent as well as deduct the expenses. With all these benefits, you might find that the life of a landlord suits you well.
For most people, however, landlord responsibilities can be overwhelming. If you don't live nearby, you'll probably want to hire a property management company to take on some of the responsibilities. Which can cost you 10-30% of the rent? Otherwise, you'll have to be ready for everything from plumbing crises at midnight to citations from the city if the tenants don't keep the property up. But that is far from the end of your legal responsibilities. If there are building code violations, you are liable for them. Even if you didn't know they were there. If a tenant or anyone else is injured on the property, that could be big trouble for you, too. Even small tenant problems can get expensive very quickly. Because California landlord laws are some of the strictest in the country it's no wonder many get tired of being a landlord.
And then there's the nightmare that every California landlord dreads: having to evict a difficult tenant for non-payment or negligence. Even before you end up in court, angry tenants can easily do thousands of dollars of property damage. Hiring an attorney to build a rock-solid case for eviction. And likely forgoing rent payments while the case goes through the system—can cost thousands more. You may become fed up with all this and decide that trying to sell your house, even with tenants in residence. That is starting to sound like a much better plan.
Selling Your Inherited House
By selling the house, you will avoid all the hassle and risks of being a landlord while freeing yourself up to move ahead in your life with cash in your pocket sooner rather than later. California has some of the most active local housing markets in the country right now, and we're not just talking about the traditional hot spots. Even locales beyond the major economic hubs like Los Angeles and San Francisco are seeing rising housing prices as more people adjust to the commuter lifestyle to afford the house of their dreams.
Even if you have inherited a dream house, however, selling it on the traditional real estate market may not be simple if you don't have time or money to spare. If your loved one was elderly. The house might not have been maintained well in recent years and may require expensive renovations or repairs. If it's not a major fixer, it's probable that the house still needs some updating and a good scrubbing to be marketable. In addition to all that, you'll need to consider whether paying a real estate agent's commission makes financial sense. In the meantime, you can expect to continue paying for maintenance, insurance, and taxes while you wait for the real estate agent to, hopefully, get it sold.
You can sidestep at least the cost of a real estate agent by listing your inherited house as a 'for sale by owner' (FSBO). But that poses some challenges too. While you can pay a company to list the house on the MLS or advertise on websites intended for FSBO. It is harder to draw attention to your house when you don't go through a real estate agent. Simply put, the marketing for your house won't be as widespread as what an agent can do. And some buyers are just too uncertain to go into a deal without professional representation on both sides. You might have to wait quite a long time while paying all the holding costs, for the right buyer to come around.
There is one local buyer, however, that can buy your inherited house regardless of its current condition and without you footing the bill any longer.
How to sell an inherited house fast
Selling your inherited house to Osborne Homes provides several advantages over working with a real estate agent. Or managing an FSBO deal. We buy homes as-is, with no cleaning or repairs required on your part. You won't have to advertise it. Just show it repeatedly, or pay a real estate agent's commission. And if you do have rental tenants already, we will take over all the responsibilities and hassle. Since we've bought thousands of houses all across California. We know how to make the process simple for you.
If you are ready to sell your inherited house the quickest and easiest way possible,

contact Osborne Homes online

or give us a call at

(559) 468-6149

.