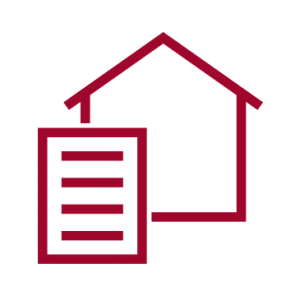 Inheriting a house in California has to be called a lucky break. But maybe it's not the opportunity that you've been looking for. You may be asking yourself, "should I sell or keep my inherited house?".
If you don't want to keep it, you can sell the house and use the money for what you really want. The only question is how to best get it sold. And the answer depends on your priorities and circumstances. How much money you want or are able to put into selling the house and how fast you need to sell it.
If you choose to spend thousands of dollars, you can use a real estate agent to sell the house as quickly as possible and probably for the highest price. Putting the house on the market "for sale by owner" will require less cash upfront. But it'll take more time and work. We'll take a look at both of those choices and suggest a third way that may be a better fit for your needs.
Don't Want to Keep your Inherited House?
It's best to start the sales process by looking at all your options. Maybe you have an image of a real estate agent from TV and movies, someone with a big, cheery personality who is efficient and knowledgeable and always ready to help. That might be just who you need to sell your inherited house. Or you may be the independent type who envisions a sign in the yard that says "For Sale by Owner." It's a matter of preference, sure, but there are bigger issues involved too: time and money. Let's look at some of the advantages and disadvantages of each.
Inheriting a House in California and Selling It
Hiring a Real Estate Agent to Sell an Inherited House
A full-service real estate agent really can do a lot to help you sell your house. Your agent will list your house on the local Multiple Listing Service (MLS). So it can be seen by buyers' agents and presented to their home-seeking clients. You'll also get advice on how to price and stage your house. So it has the best chance of getting attention. Your agent may hold open houses and schedule showings to prospective buyers. If you are lucky enough to get an offer, they can negotiate as well.
This full-service experience comes at a price though, so be sure to have your wallet handy. Here are some of the costs you can expect:
Paying Commissions. You can expect to pay a commission of 5% to 6% of the sale price—that's what California's real estate commission rates run. This could cost upwards of $20,000 even for just an average house.
Making Repairs. If your inherited house isn't in tip-top condition, you will have to make the necessary repairs and renovations so it can command the best price. This could be a slow, laborious, and expensive process depending on the condition of your inherited house.
Holding Costs. While you are waiting and hoping for an offer to come in. You'll still be on the hook for paying all the holding costs: taxes, insurance, utilities, maintenance, and more. Be sure to have some extra room in your monthly budget to cover it all.
Selling the Inherited House Yourself
If you tend more toward DIY than TLC, you can market the house as "for sale by owner" (FSBO). The biggest advantage is that you will save money by selling the house without an agent and not paying their commission fee. In addition, you can sell the house as-is if it's not in terrific condition, something that real estate agents are often reluctant to do. This means that you can avoid potentially expensive and time-consuming repairs.
There is much more to finding a buyer for your house than just putting that sign up on the lawn, though, and it'll be up to you to do it all. Here are some drawbacks that you have to be prepared for:
Marketing. If you don't have a good handle on how to price, advertise, and present your house, you'll need to do some research and learning as you go. Until you get it figured out, you won't have much chance of making a sale.
Buyer Financing. Selling a house as-is is likely to reduce your pool of prospective buyers considerably. Even if you find an interested buyer. If the house has major issues, they are likely to have trouble finding a bank to finance the purchase. No bank funds, no sale.
Time Commitment. If the house is not in or close to the town you live in, FSBO would probably be very complicated for your schedule, requiring regular, inconvenient travel. Managing an FSBO could amount to signing up for an extra part-time job. Do you have that kind of time to spend?
Both of hiring an agent or selling the inherited house yourself have the potential to produce satisfactory results. A full-service real estate agent can be a great benefit for people with a sale-ready house who are willing to pay the price. But an FSBO is a pursuit for people with strong determination, plenty of time, and extra cash to spare. If neither of these options seems to fit your circumstance easily. However, there is a third way to sell your inherited house.
It Doesn't Have to Be Hard to Sell Your Inherited House
If the expenses and conditions connected with using an agent aren't for you and doing an FSBO looks like more of a headache than you care for. You can sell your inherited house to Osborne Homes. Yes, even if you are selling the house while still in probate. You won't need to make costly and time-consuming repairs or even bother sprucing the house up and staging it. And you won't need to sit around hoping the right buyer comes along, either. We have cash in hand and are ready to make you an offer this week. We always make sure selling your inherited house to us is a fast and simple process that only requires you just to make a phone call.