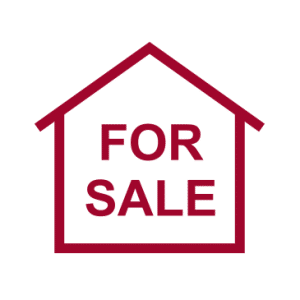 An inheritance can come unexpectedly, sometimes making a difficult time even harder. Besides dealing with the loss of a loved one, you are suddenly immersed in administrative tasks and legal details that can quickly become overwhelming. This is all the more so if you are heir to a house you don't want to keep. Perhaps the property is far from your home and will be a burden to take care of, or you may just prefer to receive money.
Regardless of the reason, it is possible to sidestep the months of waiting for the court to officially put your name on the deed and sell the house before probate is granted. Let's take a look at the details you need to consider and the primary steps to take to sell a house in probate in California.
Considerations for Selling a California House in Probate
If you are named in the will as the executor, consider yourself lucky because it makes selling the house in probate in California much simpler—but that's not always the case. Often, the will doesn't specify an executor or, worse, there is no will at all. When this happens, the court will decide who will take on the executor role. Even though the California Probate Code outlines the order of family members' right to serve as executor, problems sometimes arise because multiple family members qualify. If, for instance, you have siblings, only one of you can be the executor of your parent's estate and take charge of selling the inherited house.
Unfortunately, this can lead to family conflict at a difficult time. If there's family disagreement about who should be the executor, you can expect more court proceedings. To avoid this, you can work together to nominate an executor and avoid some family strife or apply to the court to be named the executor yourself if you can show some particular qualification for it. This takes more time as you wait for a hearing. But if you work out an agreement among all the heirs, the court may approve the sale of the inherited house fairly quickly. That's why it's best to look past family tensions to make the probate process go more smoothly and expediently. After all, you all have the same goals: selling the inherited house and bringing the probate proceedings to a conclusion.
How to sell a house in probate in California
Once you have been cleared by the court to sell the house, you can start the sale process. However, selling a house in probate differs from a standard real estate transaction in a number of ways. There are a few steps, in particular, that require special attention from you. Even if you have sold a house before, these can be somewhat challenging:
Find the right real estate agent.
A real estate agent who is a Certified Probate Real Estate Specialist (CPRES) can take some of the burdens of handling the probate sale because they have education and experience in estate settlement. A CPRES real estate agent will know to double-check that all the paperwork from the court is in order and the proposed sale is truly legal. They will also know the rules about selecting a listing price that is at least 90% of the appraised value and how to present a probate house to buyers when you are not allowed to renovate.
But, finding a real estate agent that knows their stuff when it comes to selling your probate house can be difficult—and, even if you do find one, they still might not get it sold. Since selling probate houses is a specialty, not every real estate agent will be able to help you. You might have luck finding a certified agent in a large metropolitan region, but it could be like looking for a needle in a haystack in smaller cities and towns. Of course, buyers for a probate house may be even more few and far between because of the uncertainty that comes with the process. So, there is no guarantee that the house will sell at all, of course, even with the best of specialized agents.
Make the house presentable.
The condition is often a big issue when a probate house goes on the market. Your loved one may have been elderly, for instance, or unable to care for the property for some time. Regardless, you'll want to get the house and yard looking as spiffy as possible. Make sure the lawn is mowed, weeded, and watered, and the bushes are trimmed. Clean the house until it sparkles, or comes as close as it'll get. You'll also want the house to look orderly and uncluttered inside. Minimizing the number of objects in a room draws attention to its size, so haul off stuff that will distract potential buyers. Be sure, however, to store the items you remove and don't throw away or destroy things since they are part of the estate as well.
You can make everything clean and neat for potential buyers, but a house in probate can only be sold 'as-is'. That means you are not allowed to fix anything according to the law. Even a new coat of paint is too much—a buyer needs to see the cracks and stains that point to possible structural issues. With all of the property's faults glaringly obvious, many buyers will be put off. So, even if you do all the work to make the house shine and have a great real estate agent on board, prospective buyers may shy away from making an offer.
Take the sale to court.
If you have made it this far and received an offer that is in line with the court-required sale price, you've done well! It's a major challenge, emotionally and practically, to deal with the court, the other heirs, and the rules for selling real estate in probate. While you are well on your way to accomplishing your goal of selling the house, this is still not the end of the story—you have more legal hoops to jump through.
If the decision to sell the house was made by the court, it must remain on the market for a minimum of two months, even if a potential buyer has made an offer. The court needs to hear any objections the heirs might have to the sale, then—you hope—approve the sale in a hearing. Then, there will be an opportunity right in the courtroom for other buyers to outbid the first one. Up until the last moment, you will be waiting on edge to see if the house will actually get sold and to whom.
It takes the right kind of buyer to go through the entire probate process with you. The 'as-is"' condition of the house can discourage many buyers from the get-go. And, if that isn't enough, there is the risk that the buyer, who will have arranged financing and made plans for taking possession of the house by the time the court hearing rolls around, could still be outbid. It can all add up to a rather unappealing deal for them. And a lost deal for you.
An Easier Way to Sell Your House in California Probate
You can avoid the uncertainty of trying to sell a house weighed down by family emotions, legal procedures, and risks to the buyer by selling directly to a trusted local real investment company—Osborne Homes. We have extensive experience buying houses in probate all around California since 2009 and understand what you're going through. Don't worry about paying a high California real estate commission rate, hauling years of accumulated junk away, or landscaping the yard. We can handle that for you. Not only that, we can pay all the heirs quickly—often within a week—and in cash.
If you are looking for a simple and reliable way to sell a house in probate,

contact Osborne Homes online

or calling us at

(559) 468-6149

.